---
Join our list
Subscribe to our mailing list and get interesting stuff and updates to your email inbox.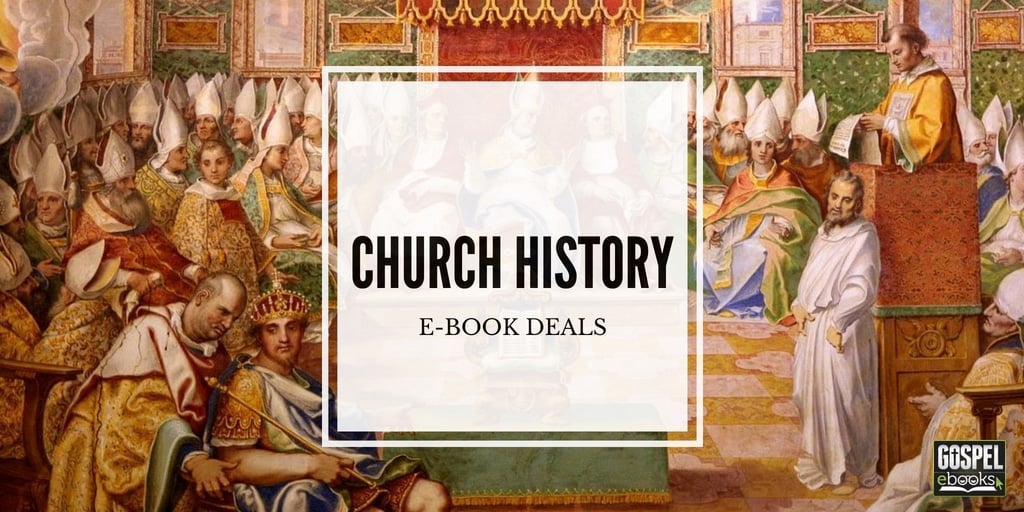 In this grab bag we have 5 church history eBooks from Fortress Press. The prices that the publisher has provided are under each ebook cover.
---
Author(s):
Carl Trueman
Publisher:
Christian Focus Publications
Price:
$2.99
(Ends Nov 17)
Dr. Trueman examines the origins of contemporary Reformed theology in the Reformation world of the sixteenth and seventeenth centuries. After tracing how this heritage shaped and transformed the intervening period, he then describes some of the major challenges being faced by the evangelical church at the present time and suggests ways of responding which remain faithful to the Scriptures and the theology of the Reformers drawn from it and points towards a future that embraces and disseminates these wonderful doctrines of grace.
Carl Trueman is Professor of Historical Theology and Church History at Westminster Theological Seminary, Philadelphia, Pennsylvania. He has contributed to the Dictionary of Historical Theology, the Dictionary of National Biography, The Cambridge Companion to Reformation Theology and the Blackwell Companion to Modern Theology.
"Dr Trueman calls us to build on the work of Reformers by a continuing reformation of the church under the Word; especially with regard to the cross of the Christ, the written and preached Word, and thirdly, the assurance of salvation…"
Eryl Davis ~ Head of Research, Wales Evangelical School of Theology, Bridgend, Wales
"This fine book should be required reading for all Christians-and especially for those who doubt whether the Protestant Reformation has anything left to say to us in our day… Along the way, he scatters nugget after nugget of insight into what is core to the Reformation legacy, motivating his readers to embrace this core again."
---
Author(s):
David S. Steele
Publisher:
N/A
Price:
$2.99
"THIS IS NOT THE TIME TO CRINGE!"
On October 31, 1517 Martin Luther nailed the ninety-five theses to the castle door in Wittenberg. One act of courage sparked a theological firestorm in Germany that set the world ablaze in a matter of days. Spreading like wildfire, thousands were introduced to the gospel which is received by grace alone, through faith alone, in Christ alone.
"Bold Reformer: Celebrating the Gospel-Centered Convictions of Martin Luther" takes readers on a journey through a remarkable period of church history. It will challenge contemporary readers to learn the lessons of courage, and perseverance. It will inspire a new generation of people to follow Jesus, obey Jesus, and worship the Savior with all their heart, soul, mind, and strength. It invites a new generation of Christ-followers to recover the gospel in their generation and make their stand as a bold reformer.
---
In this grab bag we have 3 e-books from Reformation Heritage. The prices that the publisher has provided are under each ebook cover.
[table "3903" not found /]
---
In this grab bag we have 14 e-books by or about Martin Luther which were published by Fortress Press. The prices and sale dates that the publisher has provided are under each book cover.
[table "2607" not found /]
---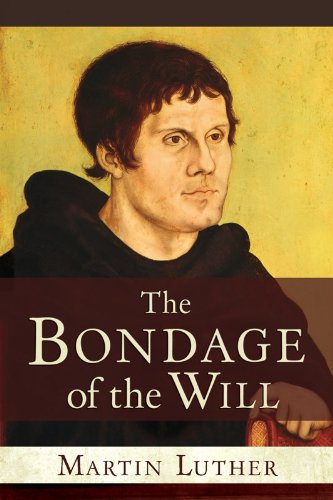 Author(s): Martin Luther
Publisher: Hendrickson Publishers
Price: $2.95

First published in 1525, Martin Luther's Bondage of the Will is recognized by theologians as one of the great masterpieces of the Reformation. It is Luther's response to Desiderius Erasmus' Diatribe on Free Will, written in his direct and unique style, combining deep spirituality with humor. Luther writes powerfully about man's depravity and God's sovereignty. The crucial issue for Luther concerned what ability free will has, and to what degree it is subject to God's sovereignty. (more…)
---
---
Gospel eBooks is a participant in the Amazon Services LLC Associates Program, an affiliate advertising program designed to provide a means for sites to earn advertising fees by advertising and linking to amazon.com. View our
Privacy Policy
.