---
Join our list
Subscribe to our mailing list and get interesting stuff and updates to your email inbox.
Author(s):
Matthew S. Harmon
Publisher:
Intervarsity Press
Price:
$2.99
(June 28-29)
Deep within the human psyche lies a sense that we were made for something more than this broken world. We all share an experience of exile―of longing for our true home.
In this ESBT volume, Matthew S. Harmon explores how the theme of sin and exile is developed throughout Scripture. He traces a common pattern of human rebellion, God's judgment, and the hope of restored relationship, beginning with the first humans and concluding with the end of exile in a new creation. In this story we encounter the remarkable grace of a God who wants to dwell with his people, and we learn how to live well as exiles in a fallen world.
Rebels and Exiles makes clear how the paradigm of sin leading to exile is foundational for understanding both the biblical storyline and human existence.
Essential Studies in Biblical Theology (ESBT), edited by Benjamin L. Gladd, explore the central or "essential" themes of the Bible's grand storyline. Taking cues from Genesis 1-3, authors explore the presence of these themes throughout the entire sweep of redemption history. Written for students, church leaders, and laypeople, the ESBT offers an introduction to biblical theology.
---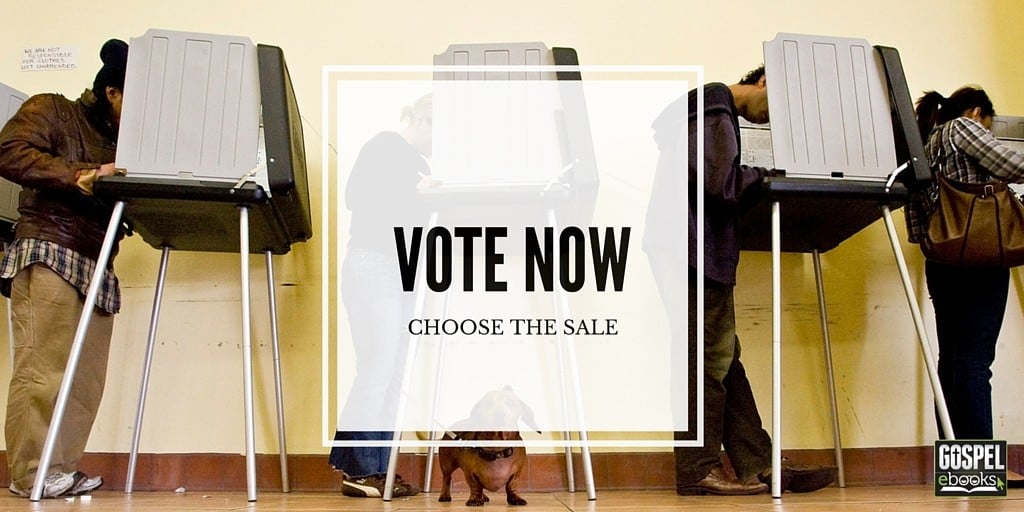 Gospel e-books is working together with Christian publishers to allow you to choose what e-books you'd like to have discounted. Cast your vote below and the book with the most votes in each poll will be placed on sale soon after. If there are less than 100 total votes in a particular poll, the winning book will not be discounted.
---
---
Book details:
Kregel: Answers to Common Questions About the Bible by H. Wayne House & Timothy J. Demy vs. 40 Questions About Typology and Allegory by Mitchell L. Chase
Intervarsity Press: Splendour in the Dark: C. S. Lewis's Dymer in His Life and Work (Hansen Lectureship Series) by Jerry Root vs. Rebels and Exiles: A Biblical Theology of Sin and Restoration (Essential Studies in Biblical Theology) by Matthew S. Harmon
New Leaf: It Could Happen Tomorrow by Gary Frazier vs. Creation and the Second Coming by Henry M. Morris
Good Book Company: Dealing with Disappointment: How to Know Joy When Life Doesn't Feel Great by John Hindley vs. Life in the Wild: Fighting For Faith in a Fallen World by Dan DeWitt
Crossway: Saints and Scoundrels in the Story of Jesus by Nancy Guthrie vs. Even Better than Eden: Nine Ways the Bible's Story Changes Everything about Your Story by Nancy Guthrie
Christian Focus: A Christian's Pocket Guide to Suffering: How God Shapes Us through Pain and Tragedy by Brian Cosby vs. Christian's Pocket Guide to Understanding Suicide and Euthanasia: A Contemporary and Biblical Perspective by D. Eryl Davies
David C. Cook: Getting Ready for Marriage: A Practical Road Map for Your Journey Together by Jim Burns & Doug Fields vs. Starting Out Right: A Proven Financial Strategy for Young Couples by Larry Burkett
---
In this grab bag, we have 10 e-books from Intervarsity Press. The prices and sale dates that they have provided are under each book cover.

---
---
Gospel eBooks is a participant in the Amazon Services LLC Associates Program, an affiliate advertising program designed to provide a means for sites to earn advertising fees by advertising and linking to amazon.com. View our
Privacy Policy
.