---
Join our list
Subscribe to our mailing list and get interesting stuff and updates to your email inbox.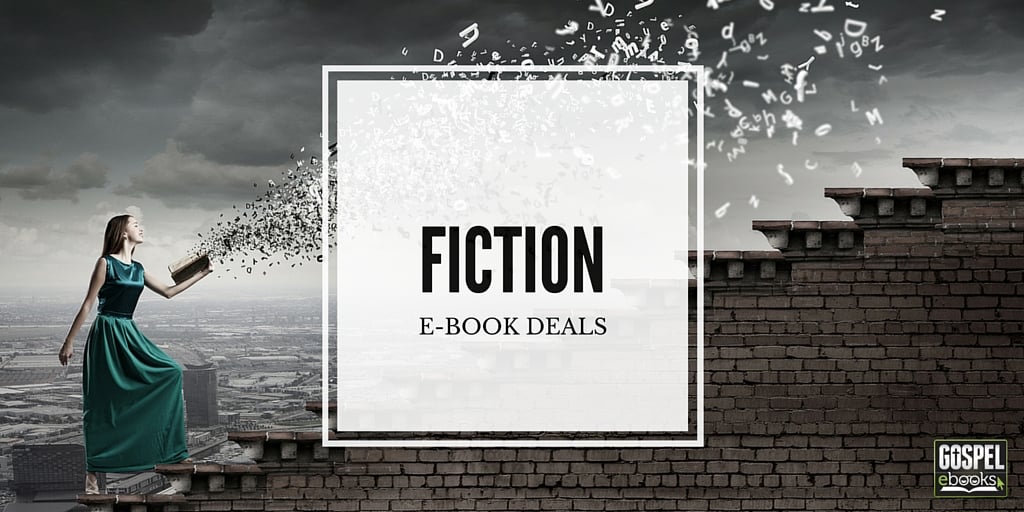 In this grab bag, we have 9 fiction e-books. The prices and sale dates that they have provided are under each book cover.
[table "5249" not found /]

---
Author(s): Rachel Hauck
Publisher: Thomas Nelson
Price: $1.99 (July 16 Only)


From New York Times bestselling author comes The Wedding Dress.
Four brides. One Dress.
A tale of faith, redemption, and timeless love.
Charlotte owns a chic Birmingham bridal boutique. Dressing brides for their big day is her gift . . . and her passion. But with her own wedding day approaching, why can't she find the perfect dress…or feel certain she should marry Tim?
Then Charlotte discovers a vintage dress in a battered trunk at an estate sale. It looks brand-new—shimmering with pearls and satin, hand-stitched and timeless in its design. But where did it come from? Who wore it? Who welded the lock shut and tucked the dog tags in that little sachet? Who left it in the basement for a ten-year-old girl? And what about the mysterious man in the purple vest who insists the dress had been "redeemed."
Charlotte's search for the gown's history—and its new bride—begins as a distraction from her sputtering love life. But it takes on a life of its own as she comes to know the women who have worn the dress. Emily from 1912. Mary Grace from 1939. Hillary from 1968. Each with her own story of promise, pain, and destiny. And each with something unique to share. For woven within the threads of the beautiful hundred-year-old gown is the truth about Charlotte's heritage, the power of courage and faith, and the timeless beauty of finding true love.
"The story of four loveable women, miraculously bound by one gown, whose lives span a century . . . will take your breath away." —Beth Webb Hart, bestselling author of Love, Charleston
---
Author(s): Rachel Hauck
Publisher: Thomas Nelson
Price: $1.99 (Nov 4 Only)


From the New York Times bestselling author of The Wedding Dress comes a story of long-lost love and its redemption in future generations.
Romance has never been actress Chloe Daschle's forte—in life or on screen. But everyone knows who to call for a convincing death scene . . . and it might be killing her career.
When Chloe is given a peek at the script for an epic love story, she decides to take her destiny into her own hands and request an audition for the lead female role, Esther Kingsley. The compelling tale, inspired by family lore and a one-page letter from the colonial ancestor of scriptwriter Jesse Gates, just might break her out of this career-crippling rut. Jesse would rather write about romance than live through it after his past relationship ended in disaster. But once on-set together, the chemistry between Jesse and his leading lady is hard to deny.
Centuries earlier, in the heart of the Revolutionary War, Hamilton Lightfoot and Esther Longfellow wrote their saga off the silver screen. Esther's Loyalist father opposes any relationship with Hamilton, but Esther must face her beloved father's disapproval and the dangers of war in order to convince Hamilton of their future together. Hamilton has loved Esther for years, and on the eve of battle pens the love letter she's always wanted—something straight from the heart.
Set in stunning upcountry South Carolina, The Love Letter is a beautifully crafted story of the courage it takes to face down fear and chase after love, even in the darkest of times. And just maybe, all these generations later, love can come home in a way not even Hollywood could imagine.
---
---
Gospel eBooks is a participant in the Amazon Services LLC Associates Program, an affiliate advertising program designed to provide a means for sites to earn advertising fees by advertising and linking to amazon.com. View our
Privacy Policy
.