---
Join our list
Subscribe to our mailing list and get interesting stuff and updates to your email inbox.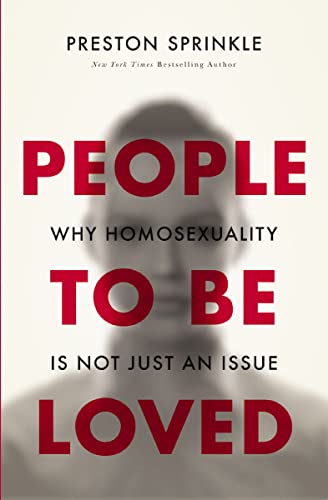 People to Be Loved: Why Homosexuality Is Not Just an Issue
Author(s): Preston Sprinkle
Publisher:  Zondervan
Price: $3.99 (Ends June 30)


Christians who are confused by the homosexuality debate raging in the US are looking for resources that are based solidly on a deep study of what Scripture says about the issue. In People to Be Loved, Preston Sprinkle challenges those on all sides of the debate to consider what the Bible says and how we should approach the topic of homosexuality in light of it.
In a manner that appeals to a scholarly and lay-audience alike, Preston takes on difficult questions such as how should the church treat people struggling with same-sex attraction? Is same-sex attraction a product of biological or societal factors or both? How should the church think about larger cultural issues, such as gay marriage, gay pride, and whether intolerance over LGBT amounts to racism? How (or if) Christians should do business with LGBT persons and supportive companies?
Simply saying that the Bible condemns homosexuality is not accurate, nor is it enough to end the debate. Those holding a traditional view still struggle to reconcile the Bible's prohibition of same-sex attraction with the message of radical, unconditional grace. This book meets that need.
---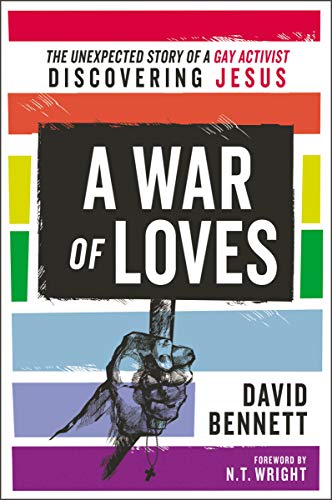 A War of Loves: The Unexpected Story of a Gay Activist Discovering Jesus
Author(s): David Bennett
Publisher:  Zondervan
Price: $3.99 (Ends June 30)


At 14, David Bennett came out to his parents.
At 19, he encountered Jesus Christ.
At that moment, his life changed forever.
As a young gay man, David Bennett saw Christianity as an enemy to freedom for LGBTQI people, and his early experiences with prejudice and homophobia led him to become a gay activist. But when Jesus came into his life in a highly unexpected way, he was led down a path he never would have predicted or imagined.
In A War of Loves, David recounts his dramatic story, from his early years exploring new age religions and French existentialism to his university experiences as an activist. Following supernatural encounters with God, he embarked on a journey not only of seeking to reconcile his faith and sexuality but also of discovering the higher call of Jesus Christ.
A War of Loves investigates what the Bible teaches about sexuality and demonstrates the profligate, unqualified grace of God for all people. David describes the joy and intimacy he found in following Jesus Christ and how love has taken on a radically new and far richer meaning for him.
---
---
Gospel eBooks is a participant in the Amazon Services LLC Associates Program, an affiliate advertising program designed to provide a means for sites to earn advertising fees by advertising and linking to amazon.com. View our
Privacy Policy
.