---
Join our list
Subscribe to our mailing list and get interesting stuff and updates to your email inbox.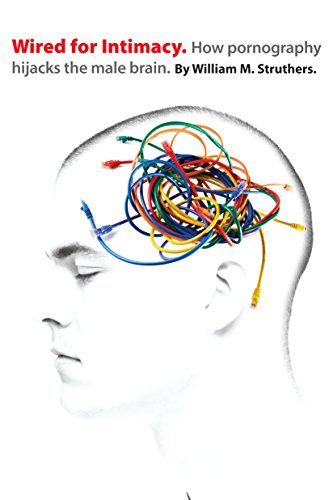 Author(s):
William M. Struthers
Publisher:
Intervarsity Press
Price:
$2.99
 (Aug 29-30)
Pornography is powerful. Our contemporary culture as been pornified, and it shapes our assumptions about identity, sexuality, the value of women and the nature of relationships. Countless Christian men struggle with the addictive power of porn. But common spiritual approaches of more prayer and accountability groups are often of limited help.
In this book neuroscientist and researcher William Struthers explains how pornography affects the male brain and what we can do about it. Because we are embodied beings, viewing pornography changes how the brain works, how we form memories and make attachments. By better understanding the biological realities of our sexual development, we can cultivate healthier sexual perspectives and interpersonal relationships. Struthers exposes false assumptions and casts a vision for a redeemed masculinity, showing how our sexual longings can actually propel us toward sanctification and holiness in our bodies.
With insights for both married and single men alike, this book offers hope for freedom from pornography.
---
Author(s): Craig Gross
Publisher: Zondervan
Price: $1.99

Addiction to pornography has exploded to epidemic proportions, infiltrating churches and holding our pastors, friends, and family members prisoner. But no one—not even the church—is talking about this dangerous and destructive addiction. The Dirty Little Secret follows Pastor Craig Gross as he breaks the silence and begins his ministry XXXchurch.com, a website devoted to fighting pornography. As he meets people in the industry and those addicted to porn, Craig exposes the very real, human face of pornography and the destructive physical, emotional, and spiritual toll it takes. The Dirty Little Secret plainly reveals the addictive lure of pornography, explores the pain and brokenness it causes and challenges us as individuals and as the church to talk about and openly fight pornography. Don't be tempted to keep this secret any longer. If this book won't make you roll up your sleeves and get your hands dirty, then you need to check your pulse.—Skip Mathews, president, Integrity Online
---
In this grab bag we have 6 e-books from the Gospel For Life Series which were published by B&H Publishing and written by Russell D. Moore and Andrew T. Walker. The prices and sale dates that the publisher has provided are under each ebook cover.
[table "3959" not found /]
---
Author(s): Crystal Renaud
Publisher: Moody Publishers
Price: $3.37

Addiction to pornography is not just a man's problem—it's also a woman's battle. Sharing her own struggle with sexual addiction, Renaud helps you break the bonds of alienation and shame and experience freedom. Discover how to surrender to God, practice confession, embrace accountability, take responsibility, and share your path to healing with others.
---
---
Gospel eBooks is a participant in the Amazon Services LLC Associates Program, an affiliate advertising program designed to provide a means for sites to earn advertising fees by advertising and linking to amazon.com. View our
Privacy Policy
.