---
Join our list
Subscribe to our mailing list and get interesting stuff and updates to your email inbox.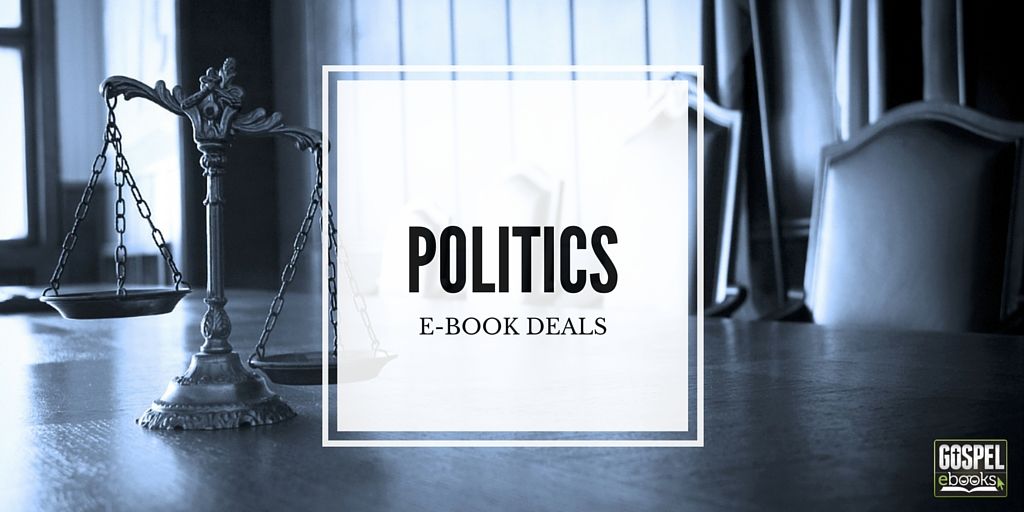 In this grab bag, we have 7 e-books on Politics from Eerdmans. The prices and sale dates that they have provided are under each e-book cover.

---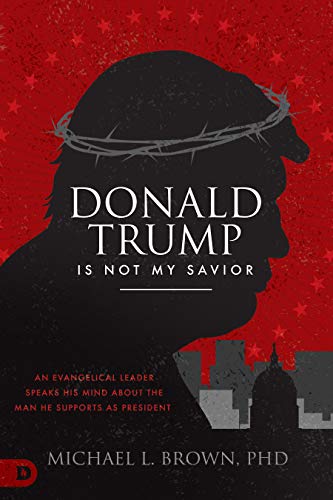 Author(s): Michael L. Brown
Publisher: Destiny Image Publishers
Price: $0.99

Evangelicals and Donald Trump: A Match Made in Heaven or a Marriage with Hell?
As a Christian, how can you support a president whose present actions and personal history you utterly disagree with? Radio host, Biblical scholar, and social activist, Dr. Michael Brown, represented the collective fears of many evangelical Christians when it became clear that Donald J. Trump would emerge as presidential candidate for the Republican Party.
"How can I support Trump?"
Undeniably, one of the most polarizing figures in American history, Donald Trump is constantly confounding the masses. He wars against "fake news" while creating his own media with "Tweets" that can provoke national dissension and confront unstable foreign relations. With one hand, he's bringing healing; with the other, it looks like he is hurting.
As an evangelical leader, Dr. Brown steps into the madness to help bring clarity. Even now, many Christians are wondering how to Biblically and morally respond to a Trump presidency. Some are hailing him as "Savior and Chief," whose every word and action is to be commended; others utterly and completely reject him. Where is the balance and what is the right response?
Presented with balanced social commentary, theological integrity, and a passion to see America fulfill her divine destiny, Dr. Brown shows you how to:
Cautiously support a flawed leader while maintaining allegiance to the lordship of Jesus.
Recognize the movement of God that's present in the Trump presidency.
Praise the good and confront the bad when it comes to the president's actions and decisions.
Whether you are a Trump enthusiast, or you cringe every time you read the headlines, Dr. Michael Brown will spiritually help you navigate the tumultuous waters of the uncertain social and political landscape.
---
Author(s): Michael Savage
Publisher: Center Street
Price: $3.49

For decades, Michael Savage has been preaching his political faith of borders, language and culture to millions on his nationally-syndicated radio show, The Savage Nation. Now, Savage gives his audience a look into his religious faith and his ideas about the Judeo-Christian foundation of the American culture he has fought all his life to preserve.
But rather than a dry, theological treatise, Savage provides something more akin to an ancient mystery text. Drawing on Christian, Jewish, Buddhist and other spiritual sources, as well as autobiographical material and highlights from his radio show, Savage shares a series of glimpses of God he has experienced over the whole of his life, before and after his groundbreaking radio career.
Moving childhood stories, his dinner with an atheist and a Buddhist, an interview with a Jewish gangster and Savage's reflections on selected passages from ancient scriptures are just a few of the eclectic group of experiences and insights Savage shares in what is easily the most unique book on spirituality in decades. From his days as a boy growing up in New York City to many years searching for healing plants in the South Seas to his current incarnation as one of the most popular talk radio hosts in the world, Savage has been haunted by glimpses of the divine and struggled to find their meaning.
Rather than trite, orthodox answers, GOD, FAITH, AND REASON presents the reader with one man's perceptions and consideration of the daily presence of God in the world around us and how the search to find God is the finding itself.
---
---
Gospel eBooks is a participant in the Amazon Services LLC Associates Program, an affiliate advertising program designed to provide a means for sites to earn advertising fees by advertising and linking to amazon.com. View our
Privacy Policy
.