---
Join our list
Subscribe to our mailing list and get interesting stuff and updates to your email inbox.
Author(s):
Paul Tautges
Publisher:
Cruciform Press
Price:
$2.99
(Sept 8-9)
Does it ever seem like God is not listening? Scripture offers six clear reasons why your prayers may go unanswered. Learn what they are, and what you can do about it.
Sometimes we're tempted to wonder if God can hear us. After months or even years of praying over a particular person or situation, we look for evidence that God is getting our message or even paying attention, and we can't find much. Why is that? Why do the heavens sometimes seem as hard and reflective as brass? Doesn't God love us and care for us? Isn't he all-powerful? What's going on?
In Brass Heavens author, pastor, and biblical counselor Paul Tautges grounds prayer in the character of our Triune God whose very nature is to share generously his good gifts with his children. Upon that foundation, he then explores six reasons why at times God appears to go silent. As we examine these causes of unanswered prayer, we discover the biblical means by which we may open God's ears to our voice once again.
God has a good and holy purpose for periods of silence. He wants to test our faith that we might see for ourselves just how weak and dependent we are on him for all good things. His goal is nothing less than to heighten our spiritual sensitivities in order to draw us into more intimate fellowship with him and more faithful obedience to him.
---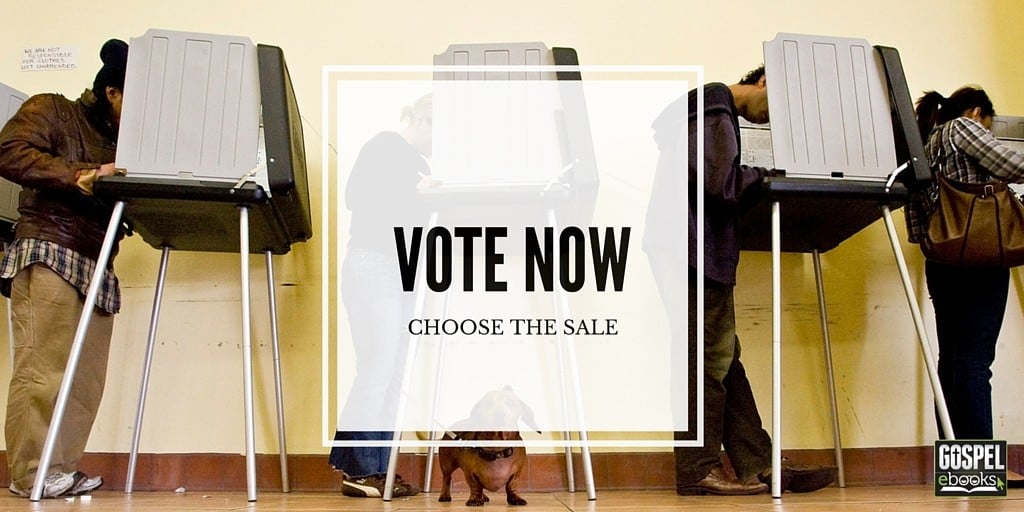 Gospel e-books is working together with Christian publishers to allow you to choose what e-books you'd like to have discounted. Cast your vote below and the book with the most votes in each poll will be placed on sale soon after. If there are less than 100 total votes in a particular poll, the winning book will not be discounted.
---
---
Book details:
Kregel: Jeremiah and Lamentations (Ironside Expository Commentaries) by H. A. Ironside vs. Acts (Ironside Expository Commentaries) by H. A. Ironside
Intervarsity Press: Soul Care in African American Practice by Barbara L. Peacock vs. Is Christianity the White Man's Religion?: How the Bible Is Good News for People of Color by Antipas L. Harris
Cruciform Press: Intentional Parenting: Family Discipleship by Design by Tad Thompson vs. Brass Heavens: Reasons for Unanswered Prayer by Paul Tautges
New Leaf: Great for God: Missionaries Who Changed The World by David Shibley vs. The Life Story of Lester Sumrall by Lester Sumrall
Good Book Company: Why Does God Care Who I Sleep With? (Oxford Apologetics) by Sam Allberry vs. Is God Anti-Gay? (Questions Christians Ask) by Sam Allberry
Crossway: Faithful Endurance: The Joy of Shepherding People for a Lifetime by Collin Hansen & Jeff Robinson Sr. vs. Christ Has Set Us Free: Preaching and Teaching Galatians by D. A. Carson & Jeff Robinson Sr.
Christian Focus: Expository Preaching with Word Pictures by Jack Hughes vs. Get Preaching: Why Expository Preaching by David Jackman
---
In this grab bag, we have 27 e-books from HarperCollins Christian Publishing on Reformation Day. The prices and sale dates that the publisher has provided are under each e-book cover.
[table "4562" not found /]
---
---
Gospel eBooks is a participant in the Amazon Services LLC Associates Program, an affiliate advertising program designed to provide a means for sites to earn advertising fees by advertising and linking to amazon.com. View our
Privacy Policy
.