---
Join our list
Subscribe to our mailing list and get interesting stuff and updates to your email inbox.
Author(s):
Paul L. Maier
Publisher:
Kregel Publications
Price:
$2.99
 (June 3-4)
In a world full of DVD extras, behind-the-scenes commentary, and social media, people are used to getting the story behind the story. Readers want to understand not just what happened but why. This historical novel of the man who washed his hands of the crucifixion does just that! Award-winning historian and best-selling author Paul L. Maier has created a compelling style of documentary fiction. He uses what is historically known of Pilate's life and rise to power, adds in the known political climate of first-century Judea, and unveils the colorful, untold story that changed history for all time. He provides intriguing answers to questions such as: What really happened at that most famous of trials? Were the proceedings against Jesus legal? Did cowardice or necessity motivate Pilate's judgment? What became of this successful Roman politician after his verdict? Filling in the details of Pilate's early career in Rome, Maier captures the drama of imperial Rome under the all-powerful Tiberius Caesar, the plottings of his political allies and enemies, and his relationship with his beloved but ambitious wife, Procula. His great moment arrives as he exchanges the intrigues of Rome for the bewildering environment of Judea, navigating new and dangerous waters. In Pontius Pilate, Maier paints a picture for modern readers to help them understand the behind-the-scenes complexities, political and religious realities, and ultimately, the humanity of the people we know from Scripture.
---
Gospel e-books is working together with Christian publishers to allow you to choose what e-books you'd like to have discounted. Cast your vote below and the book with the most votes in each poll will be placed on sale soon after. If there are less than 100 total votes in a particular poll, the winning book will not be discounted.
---
---
Book details:
Kregel: Pontius Pilate by Paul L. Maier  vs. Flames of Rome by Paul L. Maier
Crossway: Echoes of Exodus: Tracing Themes of Redemption through Scripture by Alastair J. Roberts and Andrew Wilson vs. The Lamb of God: Seeing Jesus in Exodus, Leviticus, Numbers, and Deuteronomy by Nancy Guthrie
New Leaf: The Lie: Evolution (Revised & Expanded) Special 25th Anniversary Edition by Ken Ham  vs. Evolution Impossible by Dr John Ashton
Intervarsity Press: God Dwells Among Us: Expanding Eden to the Ends of the Earth by G. K. Beale & Mitchell Kim vs. Christian Mission in the Modern World by John Stott
Christian Focus: A Family Worship Guide to Luke (A Family Worship Guide Book 1) by Geoff Gleason  vs. Royal Company: A Devotional on the Song of Solomon by Malcolm MacLean
Reformation Heritage: The Spirit of the Age: The 19th Century Debate Over the Holy Spirit and the Westminster Confession by J. V. Fesko  vs. The Marrow Controversy and Seceder Tradition: Atonement, Saving Faith, and the Gospel Offer in Scotland (1718–1799) by William VanDoodewaard
---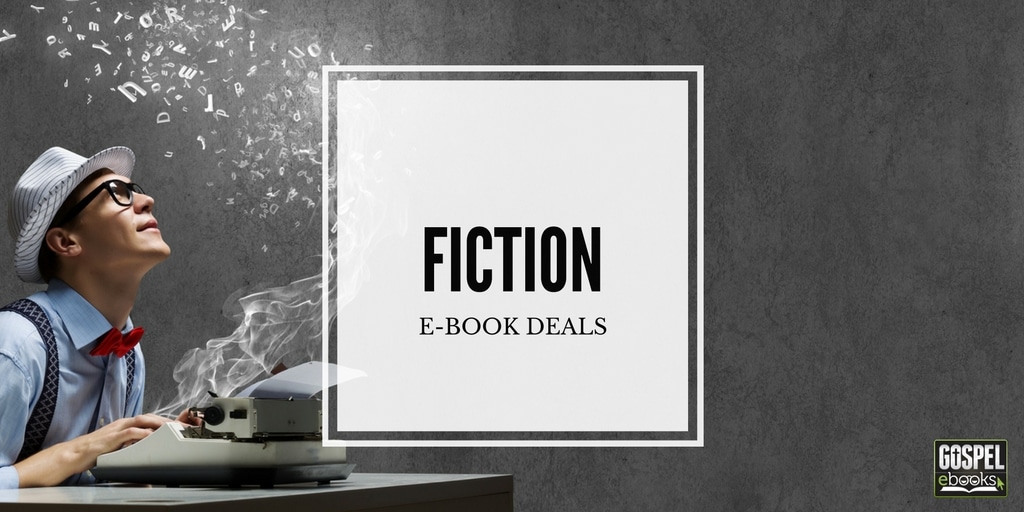 In this grab bag we have 9 e-books from Tyndale which were written by various authors. The prices and sale dates that the publisher has provided are under each ebook cover. In case you missed it, here's part one.
[table "2904" not found /]
---
---
Gospel eBooks is a participant in the Amazon Services LLC Associates Program, an affiliate advertising program designed to provide a means for sites to earn advertising fees by advertising and linking to amazon.com. View our
Privacy Policy
.