---
Join our list
Subscribe to our mailing list and get interesting stuff and updates to your email inbox.
Author(s):
Nick Liguori
Publisher:
Master Books
Price:
$2.99
(May 19-20)
More than 300 Flood traditions from all over North and South America are included, organized by regions beginning in Canada and proceeding southward.
In Echoes of Ararat, author Nick Liguori contends that oral traditions of the Flood—and the survival of the few inside the floating Ark—are even more prevalent than previously thought, and they powerfully confirm the truth of the Genesis account. This unprecedented work carefully documents hundreds of native traditions of the Flood—as well as the Tower of Babel and the Garden of Eden—from the tribes of North and South America. Learn what the Cherokee, Lakota, Iroquois, Cheyenne, Inuit, Inca, Aztec, Guaraní, and countless other tribes claimed about the early history of the world. Liguori also shares many evidences for the historical reliability of Genesis, and shows that the Genesis Flood account is not dependent on the Epic of Gilgamesh or other Near-Eastern texts, as skeptics claim. Rather, its author Moses had access to ancient records passed down by the early Patriarchs, including Joseph, Jacob, Abraham, and even Noah himself.
---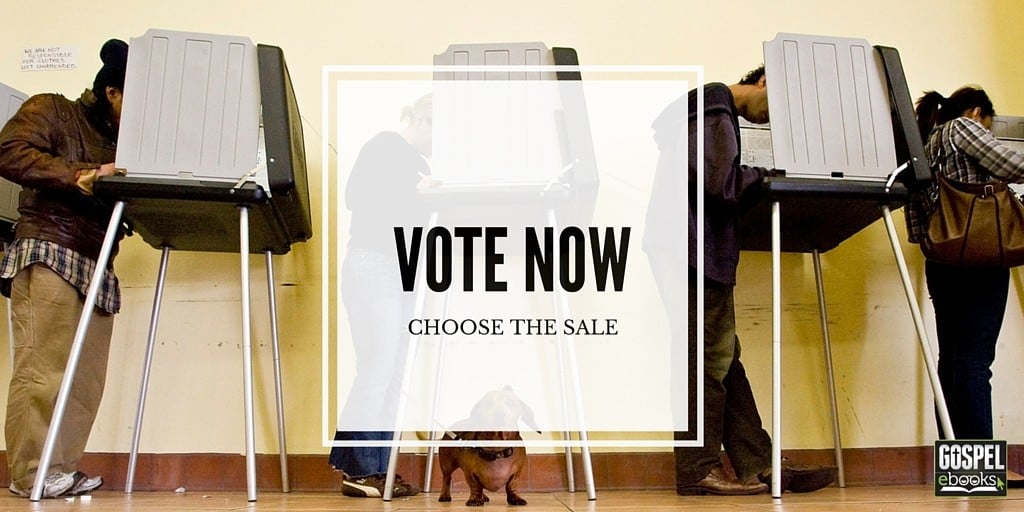 Gospel e-books is working together with Christian publishers to allow you to choose what e-books you'd like to have discounted. Cast your vote below and the book with the most votes in each poll will be placed on sale soon after. If there are less than 100 total votes in a particular poll, the winning book will not be discounted.
---
---
Book details:
Kregel: Dying to Preach: Embracing the Cross in the Pulpit by Steven Smith vs. Preaching Old Testament Narratives (Preaching with Excellence) by Benjamin H. Walton
Intervarsity Press: Reading While Black: African American Biblical Interpretation as an Exercise in Hope by Esau McCaulley vs. The Colors of Culture: The Beauty of Diverse Friendships by Melinda Joy Mingo
New Leaf: Echoes of Ararat: A Collection of Over 300 Flood Legends from North and South America by Nick Liguori vs. Don't Miss the Boat by Paul Taylor
Good Book Company: Engaging with Mormons: Understanding their world; sharing good news by Corey Miller vs. Engaging with Hindus: Understanding their World; Sharing good news by Robin Thomson
Crossway: Flourish: How the Love of Christ Frees Us from Self-Focus by Lydia Brownback vs. Enough about Me: Find Lasting Joy in the Age of Self by Jen Oshman
Christian Focus: What Does the Bible Teach about Lust?: A Short Book on Desire by Gavin Peacock & Owen Strachan vs. And Then He Knew Her: A Biblical View of Sex by Adrian Reynolds & Celia Reynolds
David C. Cook: Favor with Kings: God's Purpose, Your Passion, and the Process of Doing Great Things by Caleb Anderson vs. Move Toward the Mess: The Ultimate Fix for a Boring Christian Life by John Hambrick
---
---
Gospel eBooks is a participant in the Amazon Services LLC Associates Program, an affiliate advertising program designed to provide a means for sites to earn advertising fees by advertising and linking to amazon.com. View our
Privacy Policy
.