---
Join our list
Subscribe to our mailing list and get interesting stuff and updates to your email inbox.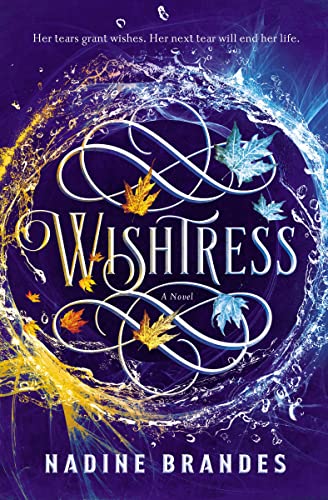 Author(s): Nadine Brandes
Publisher:  Thomas Nelson
Price: $1.99 (Ends June 11)


Her tears grant wishes. Her next tear will end her life.
She didn't ask to be the Wishtress.
Myrthe was born with the ability to turn her tears into wishes. But when a granted wish goes wrong, she is cursed: the next tear she sheds will kill her. She must travel to the Well to break the curse before it can claim her life—and before the king's militairen find her. To survive the journey, Myrthe must harden her heart to keep herself from crying even a single tear.
He can stop time with a snap of his fingers.
Bastiaan's powerful—and rare—Talent came in handy when he kidnapped the old king. Now the new king has a job for him: find the Wishtress and deliver her to the schloss. But Bastiaan needs a wish of his own. He gains Myrthe's trust by promising to take her to the Well, but once he gets what he needs, he'll turn her in. As long as his growing feelings for the girl with a stone heart don't compromise him.
---
---
Gospel eBooks is a participant in the Amazon Services LLC Associates Program, an affiliate advertising program designed to provide a means for sites to earn advertising fees by advertising and linking to amazon.com. View our
Privacy Policy
.