---
Join our list
Subscribe to our mailing list and get interesting stuff and updates to your email inbox.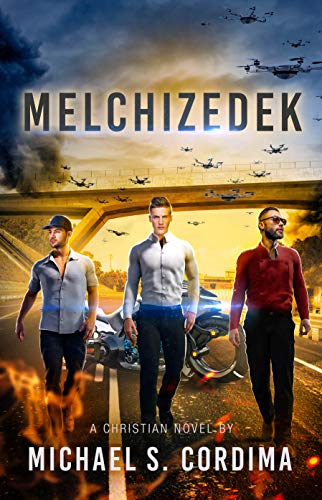 Author(s):
Michael Cordima
Publisher:
MSC Books
Price:
$2.99
"Amazingly prophetic." ★★★★★
In the near future, an electoral crisis leads to chaos across the United States. Jerry Farron, a freelance journalist, is given the assignment of infiltrating territory that has been taken by a group of prosperity churches outside of Spokane. After an arduous journey, he meets the unexpected in the form of Mark Tunbridge, a true believer on a spiritual mission to do the same, though for a completely different purpose.
Meanwhile, in Seattle, Simon Raimes, a stoic atheist with grand ambitions of his own, finds himself and his government-sanctioned volunteer Shotgun Army in the fight of their lives as an unanticipated element enters a critical situation, both threatening his plans and quite possibly the entire free world should he fail.
In this first volume in the Melchizedek series, take the time to examine your faith (or lack thereof) and remember, Griefers gonna grief.
Makes a great Christian gift for friends or family members. Available in digital format and in paperback.
---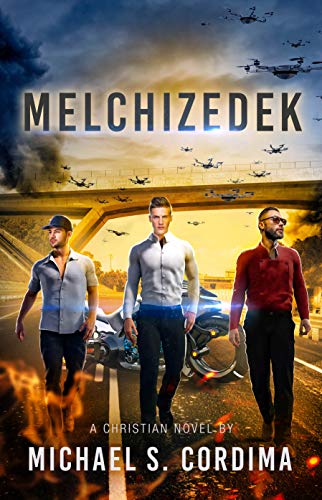 Author(s):
Michael Cordima
Publisher:
MSC Books
Price:
$2.99
The year is 2033 and something is happening in Washington State. In the midst of an electoral crisis, the U.S. Supreme Court has been forced to take action, using the judicial system to keep the peace until a new President can be appointed. In the chaos that ensues, thousands of Americans riot in the streets while unseen forces plot to destroy an ailing nation. As Seattle burns, one man is sent on a mission to uncover why a group of prosperity churches has retreated to northern Spokane, using a 3-D construction device to build a wall overnight, separating themselves from the rest of the world. Join a haunted journalist on his quest for answers, a believer on a mission to share the truth of the Gospel to any that have ears to hear, and a determined atheist who will stop at nothing to save his country as he finds himself in the fight of his life while the future of the free world hangs by a thread called Interstate Five.
Melchizedek is a Christian novel that seeks to overcome cultural boundaries while explaining Christian principles through an entertaining and exciting narrative. Enter the world of a not too distant, but all too familiar future. One filled with new technologies, political intrigue, and strange spiritual occurrences while taking the opportunity to examine yourself and your faith (or lack thereof) and remember, Griefers gonna grief.
---
---
Gospel eBooks is a participant in the Amazon Services LLC Associates Program, an affiliate advertising program designed to provide a means for sites to earn advertising fees by advertising and linking to amazon.com. View our
Privacy Policy
.