---
Join our list
Subscribe to our mailing list and get interesting stuff and updates to your email inbox.
Author(s):  Michelle Shocklee
Publisher:  Tyndale House Publishers
Price: $1.99

Count your nights by stars, not shadows. Count your life with smiles, not tears.
1961. After a longtime resident at Nashville's historic Maxwell House Hotel suffers a debilitating stroke, Audrey Whitfield is tasked with cleaning out the reclusive woman's room. There, she discovers an elaborate scrapbook filled with memorabilia from the Tennessee Centennial Exposition. Love notes on the backs of unmailed postcards inside capture Audrey's imagination with hints of a forbidden romance . . . and troubling revelations about the disappearance of young women at the exposition. Audrey enlists the help of a handsome hotel guest as she tracks down clues and information about the mysterious "Peaches" and her regrets over one fateful day, nearly sixty-five years earlier.
1897. Outspoken and forward-thinking Priscilla Nichols isn't willing to settle for just any man. She's still holding out hope for love when she meets Luca Moretti on the eve of the Tennessee Centennial Exposition. Charmed by the Italian immigrant's boldness, Priscilla spends time exploring the wonderous sights of the expo with Luca—until a darkness overshadows the monthslong event. Haunted by a terrible truth, Priscilla and Luca are sent down separate paths as the night's stars fade into dawn.
---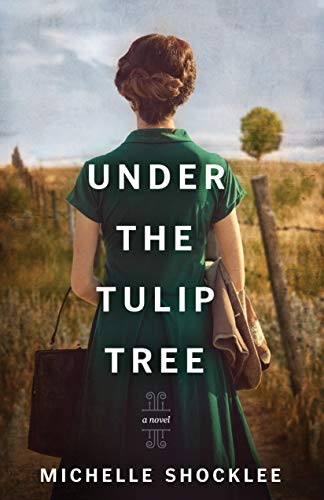 Author(s): Michelle Shocklee
Publisher: Tyndale House Publishers
Price: $1.99

Sixteen-year-old Lorena Leland's dreams of a rich and fulfilling life as a writer are dashed when the stock market crashes in 1929. Seven years into the Great Depression, Rena's banker father has retreated into the bottle, her sister is married to a lazy charlatan and gambler, and Rena is an unemployed newspaper reporter. Eager for any writing job, Rena accepts a position interviewing former slaves for the Federal Writers' Project. There, she meets Frankie Washington, a 101-year-old woman whose honest yet tragic past captivates Rena.
As Frankie recounts her life as a slave, Rena is horrified to learn of all the older woman has endured—especially because Rena's ancestors owned slaves. While Frankie's story challenges Rena's preconceptions about slavery, it also connects the two women whose lives are otherwise separated by age, race, and circumstances. But will this bond of respect, admiration, and friendship be broken by a revelation neither woman sees coming?
---
---
Gospel eBooks is a participant in the Amazon Services LLC Associates Program, an affiliate advertising program designed to provide a means for sites to earn advertising fees by advertising and linking to amazon.com. View our
Privacy Policy
.