---
Join our list
Subscribe to our mailing list and get interesting stuff and updates to your email inbox.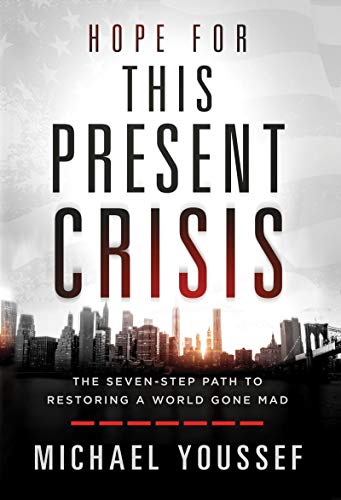 Author(s): Michael Youssef
Publisher: Charisma House
Price: $2.99 (Ends June 30)


Our culture has lost its mind. Now, we are waging a bigger fight—a war for our soul.
Is it possible our world has gone mad? We are under siege and the war is not from without; it is from within. The collapse of the Roman Empire occurred in a single generation and was not so much the result of invasions by their enemies but the result of moral decay and internal corruption. Similar patterns are emerging in America. We neglected or abandoned our traditional institutions long ago, but now it's time to take them back.
Today, forces are at work to strip the principles and precepts of faith from public venues or minimize their significance. Many progressive leaders are convinced that when Christianity disintegrates it will create peace on earth. But the loss of our heritage will merely create a spiritual vacuum that will be filled with folly, crammed with chaos, or invaded by Islam. The reality is: Western civilization will become so decadent and reckless that America will collapse like a house of cards.
---
---
Gospel eBooks is a participant in the Amazon Services LLC Associates Program, an affiliate advertising program designed to provide a means for sites to earn advertising fees by advertising and linking to amazon.com. View our
Privacy Policy
.