---
Join our list
Subscribe to our mailing list and get interesting stuff and updates to your email inbox.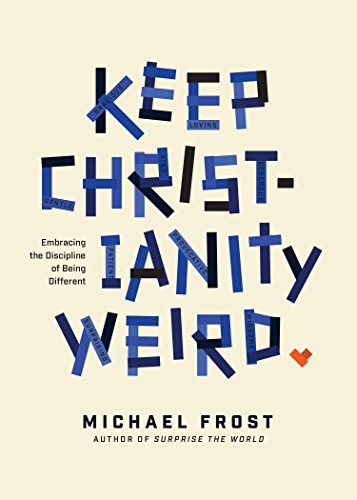 Author(s): Michael Frost
Publisher: Navpress
Price: $1.99 (Ends Sept 30)


Jesus is different. Go and do likewise.
Many Christians have become comfortable letting the world mold them instead of being set apart by God. And many churches have traded in their biblical roots for complacent conventionality. But Jesus and the church are anything but conventional. The hallmark of our faith is that it sees the world differently than the world sees itself.
We are called to be eccentric—off center, unique, different; not conformed to the patterns of the world but transformed by the renewing of our minds. By the grace of God we are not only dissatisfied by sin but increasingly uncompelled by conventionality.
So resist the allure of acceptability. Get back to the unsafe roots of our faith. Be equipped to surprise the world with the Good News it didn't even know it was waiting for. Challenge the way things are by living a life that has been truly set free by Christ.
---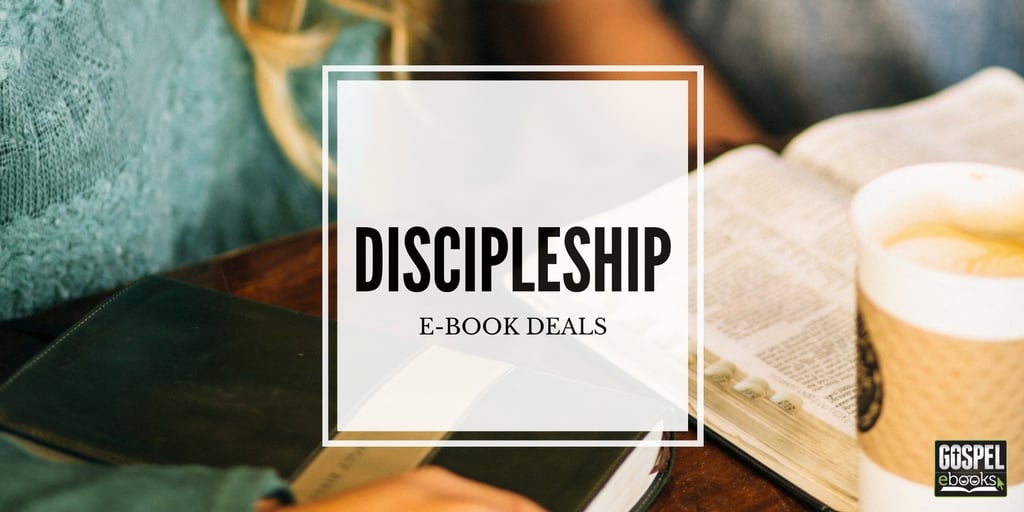 In this grab bag, we have 11 e-books on discipleship. The prices and sale dates that they have provided are under each e-book cover.

---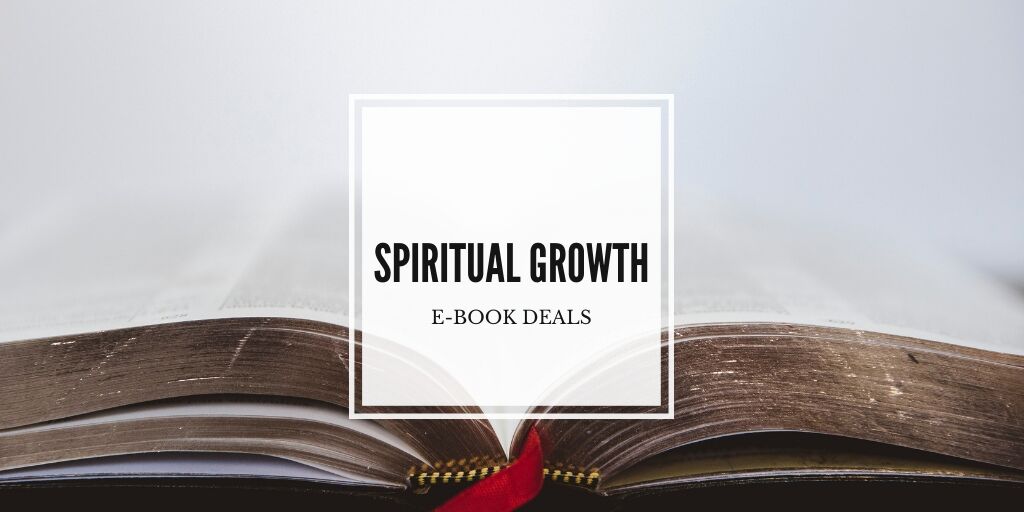 In this grab bag, we have 5 e-books. The prices and sale dates that they have provided are under each book cover.
[table "4992" not found /]

---
Author(s):
Michael Frost
Publisher:
Intervarsity Press
Price:
$2.99
 (Feb 24-25)
12th Annual Outreach Resource of the Year Recommendation (Missional Church)
2014 Best Book of Missional Theology, from Byron Borger, Hearts and Minds Bookstore
The story of Christianity is a story of incarnation―God taking on flesh and dwelling among the people he created. God appointing and sending people as his body, his hands, and feet. Disciples of Jesus bearing the good news even as they bear the marks of his passion. Whatever Christianity is, it is at least a matter of flesh and blood and the ends of the earth.
And yet so much of contemporary Christian culture is rooted not in the incarnation but in escape―escape from the earth to heaven, escape from the suffering of this world, escape even from one another. Christianity is increasingly understood as something personal, conceptual, interior, private, neighborless. If Jesus was God incarnate, the church is in danger of being excarnate.
Michael Frost expertly and prophetically exposes the gap between the faith we profess and the faith we practice. And he offers new hope for how the church can fulfill its vocation: to be the hands and feet of Christ to one another and to our neighbors, to the ends of the earth and to the end of the age.
---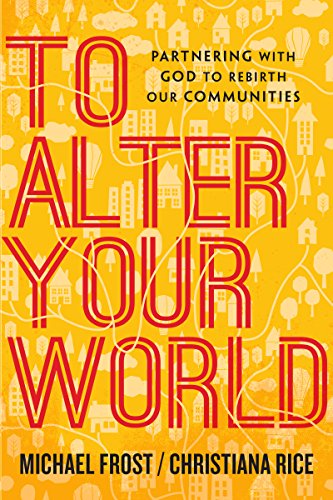 Author(s): Michael Frost & Christiana Rice
Publisher: IVP Books
Price: $4.99 (Ends Jan 25)


In Christ, a new world is being born and the new creation is unfurling all around us. God is directing history toward the future restoration, repair, and renewal of all creation. And our job is to cooperate with God in being a sign and foretaste of that coming world.
Renowned missional leaders Michael Frost and Christiana Rice introduce the bold metaphor of a midwife to depict us as God's birthing attendants as the kingdom comes on earth as it is in heaven.
With groundbreaking ideas and practical illustrations from all corners of the globe, To Alter Your World will change the way you see how your church can partner in God's world-altering mission. Nothing else could be more rewarding than laboring alongside a God who is birthing the new creation and inviting all to join in its benefits and blessings.
---
---
Gospel eBooks is a participant in the Amazon Services LLC Associates Program, an affiliate advertising program designed to provide a means for sites to earn advertising fees by advertising and linking to amazon.com. View our
Privacy Policy
.