---
Join our list
Subscribe to our mailing list and get interesting stuff and updates to your email inbox.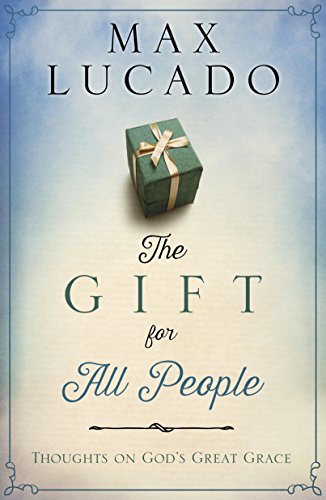 Author(s): Max Lucado
Publisher: Multnomah
Price: $1.99   (Ends Nov 10)


The Gift for All People is a celebration of God's gift of salvation wrapped in a collection of inspirational stories. These stories will help Christians comprehend and treasure the assurance of their salvation and will help non-Christians realize and embrace the gift of abundant, eternal life in Jesus Christ. The concluding story, written especially for this book, urges readers to give their lives to Jesus Christ and shows them how to do so. This book will provide Christians with a unique, warm, and attractive presentation of the gospel to give to non-Christian family or friends.
More than anything, God wants you to be with Him. The God who designed your world, the God who placed you on the planet, simply wants you home with Him. And to bring you home, He offers you a gift…the gift of eternal salvation.
My prayer is that through the pages of this book you'll see his gift like you've never seen it.
If you've already accepted it, you'll thank Him again. And if you've never accepted it, I pray that you will. For it's the gift of a lifetime. A gift for all people.
---
In this grab bag we have 27 e-books from HarperCollins Christian Publishing. The prices and sale dates that the publisher has provided are under each ebook cover.
[table "4533" not found /]
---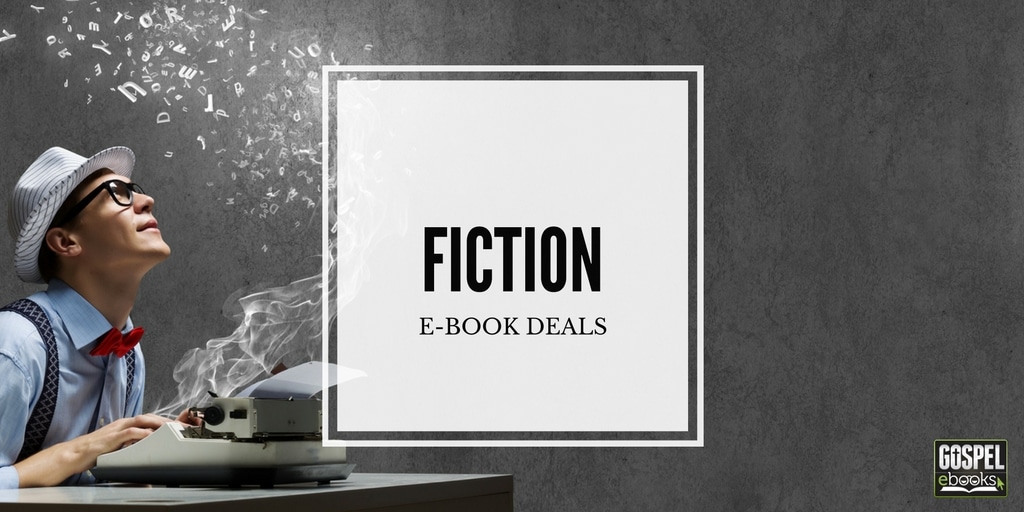 In this grab bag we have 40 e-books from HarperCollins Christian Publishing. The prices and sale dates that the publisher has provided are under each ebook cover.
[table "4520" not found /]
---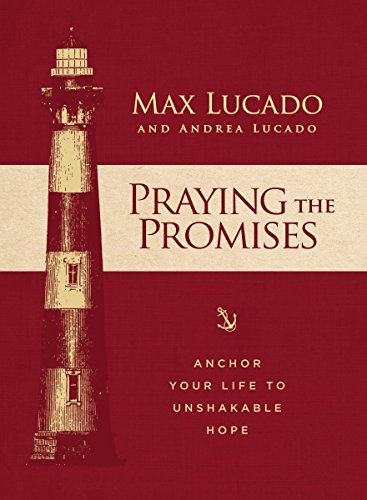 Author(s): Max Lucado
Publisher: Thomas Nelson
Price: $0.99   (Sept 23-25)


Find security and hope in a broken world through the unshakable promises of God. Join bestselling author and beloved pastor Max Lucado as he leads you through 30 life-changing promises from God in Praying the Promises. You'll experience a more intimate and effective prayer life and a deeper faith in the God who keeps every promise.
God makes His character clear throughout the Bible: He is a God who saves us, who is faithful, who sends His Comforter, and who has a good and holy purpose for our lives.
In short, He keeps His promises.
But what does that look like in a broken world? Surrounded by confusion, darkness, violence, and pain, where do we see the promises of God at work in our everyday lives?
Max Lucado invites you into a deeper understanding of the peace and security God offers His people in Praying the Promises, a beautiful book that tells stories of God's faithfulness and offers tangible ways to implement faith into your own prayer life. Through 30 key Scripture verses, a look into the lives of biblical people of faith, reflections, and prayers, you will see a clearer picture of the promises of God and how He is the rock you can build your life upon.
Whether you are a lifelong believer or if faith is a brand-new adventure, Praying the Promises offers you access to the God who has kept His promises since the beginning of time and will continue to do so for eternity.
A great gift for all ages.
---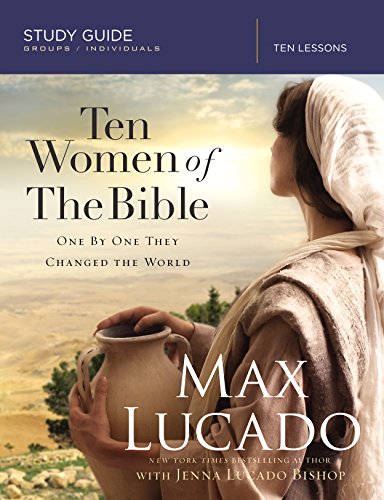 Author(s): Max Lucado
Publisher: Thomas Nelson
Price: $1.99 (July 31-Aug 2)


We don't even know all their names. Some are referred to only by their nationality. Some are known only by the place where they lived. Some would become queens, while others would live on the fringes of society. One would give birth to a nation, and one would give birth to the Messiah. Their culture often overlooked or discounted the contributions of women, yet the writers of Scripture found these women and the role they played remarkable to the telling of God's story.
As we study the lives of the women in the Bible, we find important truths that God wants us to grasp. They lived in a different world than our own, but we find ourselves facing the same issues they faced. Yet, even more, these women show us there is a God who sees us where we are and loves us for who we are. He is the one who hovers over all the pages of the Bible, shaping lives, rescuing hearts, healing sicknesses, raising what was dead to life, and assigning high callings to those who choose to follow him and have faith in him.
In this 10-session workbook, Max Lucado tells some of his favorite accounts of these ten women—Sarah, Abigail, Esther, the Samaritan Woman, Mary Magdalene, and others—and describes what set them all apart.
EACH SESSION INCLUDES
50 in-depth Bible studies to help you navigate the stories in Scripture
Daily points to remember to help you summarize the key points
Daily prayers to help you focus your thoughts and move into your quiet time
Weekly memory verses to help you hide God's word in your heart
Additional notes to help you lead a group through the study
Ten Women of the Bible is ideal for both individual uses and for study in a small-group setting.
---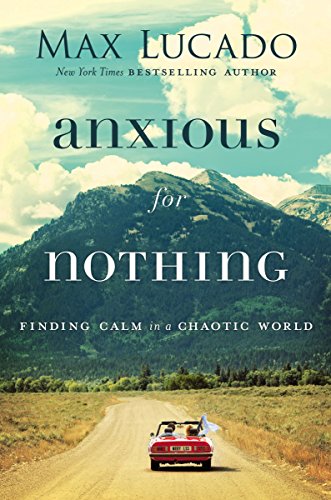 Author(s): Max Lucado
Publisher: Thomas Nelson
Price: $2.99  (July 15 Only)


When it comes to anxiety, depression, and stress-related illnesses, America is the frontrunner. Thankfully, there's a practical prescription for dealing with them. Anxious for Nothing, from New York Times bestselling author, Max Lucado, provides a roadmap for battling with and healing from anxiety.
Does the uncertainty and chaos of life keep you up at night?
Is irrational worry your constant companion?
Could you use some calm?
If the answer is yes, you are not alone. According to one research program, anxiety-related issues are the number one mental health problem among women and are second only to alcohol and drug abuse among men. Stress-related ailments cost the nation $300 billion every year in medical bills and lost productivity. And the use of sedative drugs like Xanax and Valium have skyrocketed in the last 15 years. Even students are feeling it. One psychologist reports that the average high school kid today has the same level of anxiety as the average psychiatric patient in the early 1950s. Chances are, you or someone you know seriously struggles with anxiety.
Max writes, "The news about our anxiety is enough to make us anxious." He knows what it feels like to be overcome by the worries and fear of life, which is why he is dedicated to helping millions of readers take back control of their minds and, as a result, their lives.
Anxious for Nothing invites readers to delve into Philippians 4:6-7. After all, it is the most highlighted passage of any book on the planet, according to Amazon:
Do not be anxious about anything, but in every situation, by prayer and petition, with thanksgiving, present your requests to God. And the peace of God, which transcends all understanding, will guard your hearts and your minds in Christ Jesus.
In the characteristic tone of his previous books like You'll Get Through This and Fearless, Max guides readers through this Scripture passage and explains the key concepts of celebration, asking for help, leaving our concerns, and meditating.
Stop letting anxiety rule the day. Join Max on the journey to true freedom and experience more joy, clarity, physical renewal, and contentment by the power of the Holy Spirit. Anxiety comes with life. But it doesn't have to dominate your life.
---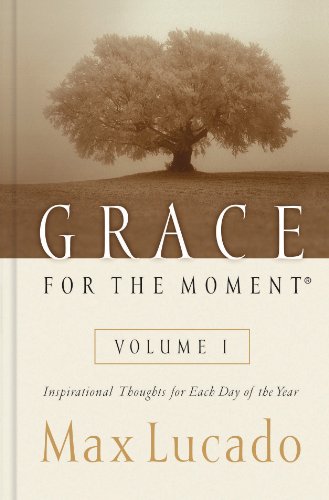 Author(s): Max Lucado
Publisher: Thomas Nelson
Price: $1.99 (June 26-28)


For such a small book, Grace for the Moment® has had a major impact on countless lives. With more than 2,500,000 copies sold, this devotional continues to touch lives as it emphasizes the help and hope of God in everyday moments. Each daily reading features devotional writings from Max Lucado's numerous bestsellers as well as a Scripture verse selected especially for that day's reading. This new classic is available in hardcover, and is now available in this handsome duotone leather.
---
---
Gospel eBooks is a participant in the Amazon Services LLC Associates Program, an affiliate advertising program designed to provide a means for sites to earn advertising fees by advertising and linking to amazon.com. View our
Privacy Policy
.