---
Join our list
Subscribe to our mailing list and get interesting stuff and updates to your email inbox.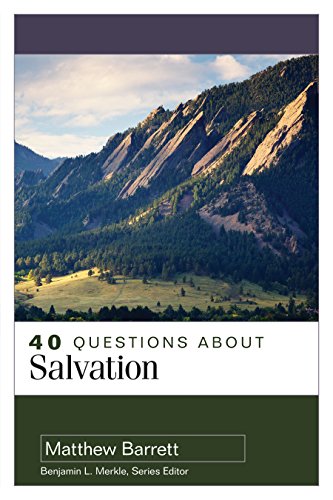 Author(s):
Matthew Barrett
Publisher:
Kregel Academic
Price:
$2.99
(Mar 2-3)
This newest contribution to the 40 Questions series continues the tradition of excellent research presented in clear, user-friendly writing. 40 Questions About Salvation makes sense of one of Christianity's most disputed doctrines, covering the most common and difficult questions about election, the order of salvation, and perseverance of the saints.
This volume will help pastors, college and seminary students, and all Christians who want to grow in their understanding of what the Bible teaches about salvation. Each chapter is succinct and readable, with a bibliography of additional resources for those who wish to study further.
---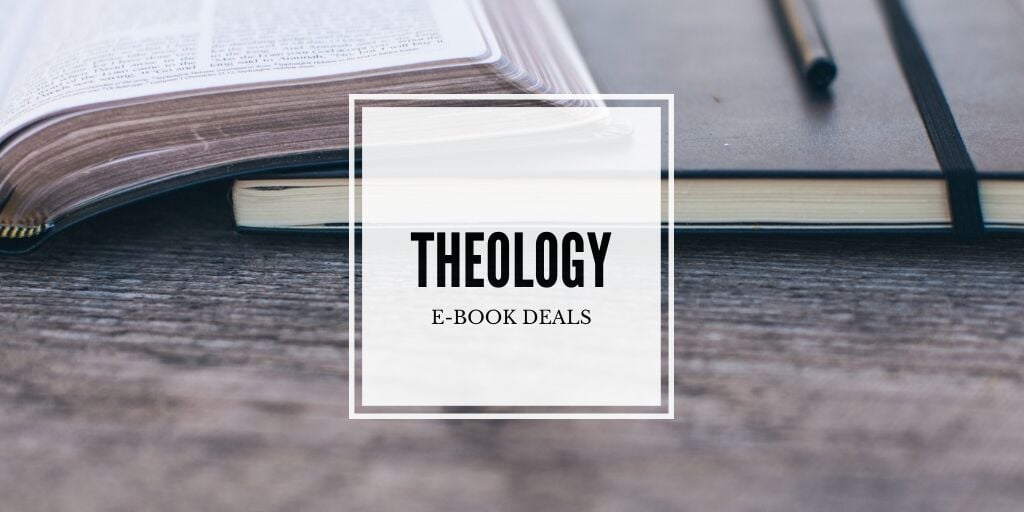 In this grab bag, we have 3 e-books from Crossway. The prices and sale dates that they have provided are under each book cover.

---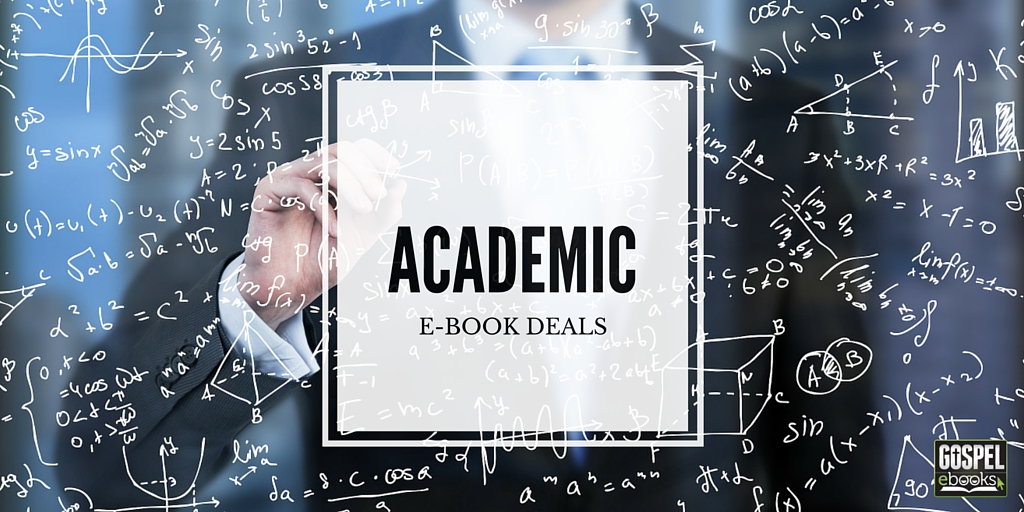 In this grab bag, we have 12 e-books from Intervarsity Press. The prices and sale dates that they have provided are under each e-book cover.

---
In this grab bag, we have 5 e-books from The Five Solas of the Reformation series which were published by Zondervan Academic. The prices and sale dates that the publisher has provided are under each ebook cover.

---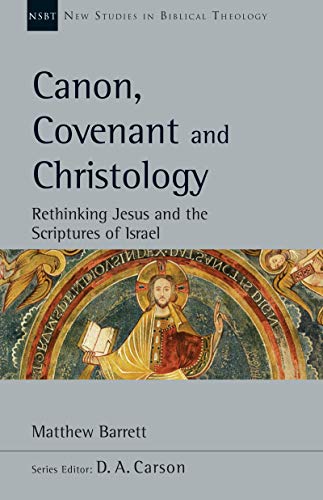 Author(s):
Matthew Barrett
Publisher:
IVP Academic
Price:
$2.99
 (Aug 10-11)
"All Scripture is breathed out by God" (2 Timothy 3:16). From Paul's epistles, the divine inspiration of Scripture may be confidently affirmed. However, on turning to Jesus and the Gospels, it is difficult to find such an explicit approach.
In this New Studies in Biblical Theology volume, Matthew Barrett argues that Jesus and the apostles have just as convictional a doctrine of Scripture as Paul or Peter, but it will only be discovered if the Gospels are read within their own canonical horizon and covenantal context. The nature of Scripture presupposed by Jesus and the Gospel writers may not be addressed directly, but it manifests itself powerfully when their words are read within the Old Testament's promise-fulfillment pattern.
Nothing demonstrates Scripture's divine origin, divine authorial intent, and trustworthiness more than the gospel of Jesus Christ. In the advent of the Son of God, the Word has become flesh, announcing to Jew and Gentile alike that the covenant promises Yahweh made through the Law and the Prophets have been fulfilled in the person and work of Christ.
Addressing key issues in biblical theology, the works comprising New Studies in Biblical Theology are creative attempts to help Christians better understand their Bibles. The NSBT series is edited by D. A. Carson, aiming to simultaneously instruct and to edify, to interact with current scholarship, and to point the way ahead.
---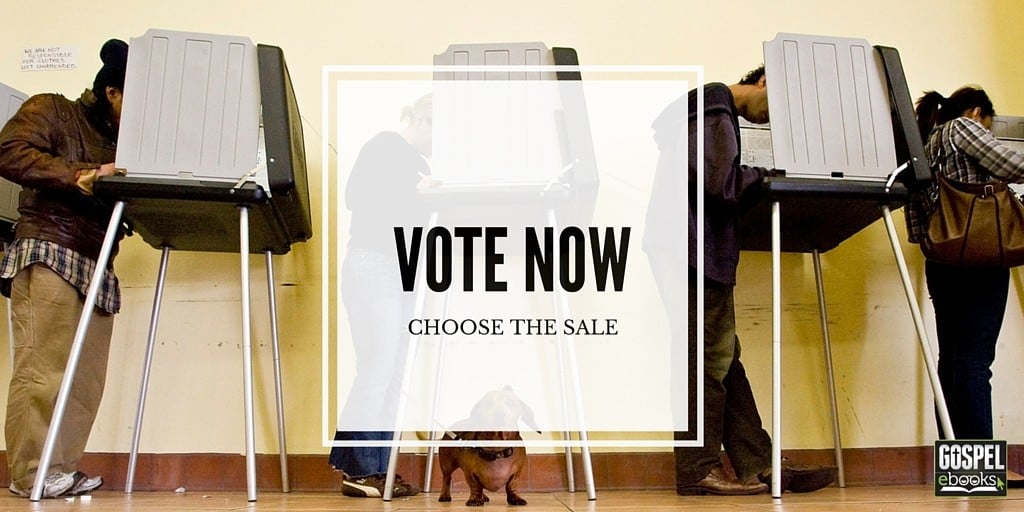 Gospel e-books is working together with Christian publishers to allow you to choose what e-books you'd like to have discounted. Cast your vote below and the book with the most votes in each poll will be placed on sale soon after. If there are less than 100 total votes in a particular poll, the winning book will not be discounted.
---
---
Book details:
Kregel: 40 Questions About Salvation by Matthew Barrett vs. 40 Questions About Heaven and Hell by Alan W. Gomes
Intervarsity Press: Including the Stranger: Foreigners in the Former Prophets by David G. Firth vs. Canon, Covenant and Christology: Rethinking Jesus and the Scriptures of Israel by Matthew Barrett
Cruciform Press: Smooth Stones: Bringing Down the Giant Questions of Apologetics by Joe Coffey vs. Contend: Defending the Faith in a Fallen World by Aaron Armstrong
New Leaf: As It Is Written: The Genesis Account Literal or Literary? by Kenneth Gentry Jr. vs. The Six Days of Genesis by Paul F. Taylor
Good Book Company: Do Miracles Happen Today?: And Other Questions about Signs, Wonders and Mighty Works by Tim Chester vs. How Can I Be Sure?: And Other Questions about Doubt, Assurance and the Bible by John Stevens
Crossway: Defending Your Faith: An Introduction by R.C. Sproul vs. Confronting Christianity: 12 Hard Questions for the World's Largest Religion by Rebecca McLaughlin
Christian Focus: Kingdom Citizenship: Understanding God, His Plan, and Our Place in it by Kris Brossett vs. Towards Spiritual Maturity by William Still
---
In this grab bag, we have 4 e-books from Baker Books. The prices and sale dates that they have provided are under each book cover.
[table "4777" not found /]

---
---
Gospel eBooks is a participant in the Amazon Services LLC Associates Program, an affiliate advertising program designed to provide a means for sites to earn advertising fees by advertising and linking to amazon.com. View our
Privacy Policy
.