---
Join our list
Subscribe to our mailing list and get interesting stuff and updates to your email inbox.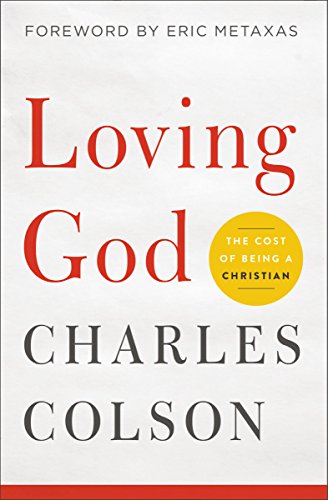 Author(s): Charles W. Colson
Publisher: Zondervan
Price: $1.99 (Ends Sept 30)


Jesus tells us that the greatest commandment is to "love the Lord your God with all your heart and with all your soul and with all your mind." But how many of us know what this looks like in daily life? Does loving God mean going to church, tithing, having regular prayer times? Is it a feeling in our hearts?
A few years after Chuck Colson became a Christian, he realized that the more he learned about God's love for him, the more he wanted to know how to love God. This book is the masterpiece Colson wrote after searching Scripture, history, and his own difficult experiences to answer his deepest question. He discovered that loving God is obeying God—rarely easy, sometimes inconvenient, often painful, and entirely satisfying. When we love God, we know the pleasure of living out our true calling.
Billy Graham considers Loving God "one of the most spiritually satisfying books I have ever read." Joni Eareckson Tada refers to it as "the complete volume on Christian living." With fascinating stories and engaging theological insights, Loving God has been bringing people closer to Jesus for over thirty years. In this hour of opportunity for the church and for our own spiritual lives, Loving God will inspire you to love God with your whole being. It's what you were created to do.
---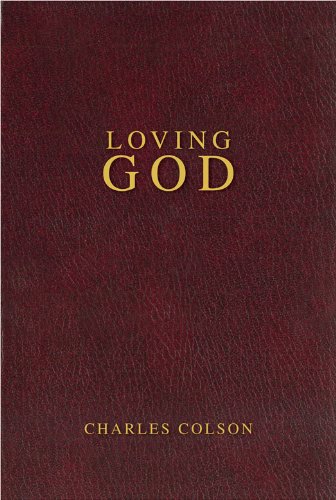 Author(s): Charles W. Colson
Publisher: Zondervan
Price: $3.49

In his magnificent classic, Chuck Colson shakes the church from its complacency with a penetrating look at the cost of being Christian. For those who have wondered whether there isn't more to Christianity than what they have known—and for those who have never considered the question—Loving God points the way to faith's cutting edge. Here is a compelling, probing look at the cost of discipleship and the meaning of the first and greatest commandment—one that will strum a deeper, truer chord within even as it strips away the trappings of shallow, cultural Christianity."Looking for the complete volume on Christian living? This is it. And the title sums it up. If you desire life deep, rich, and meaningful, then it is simply Loving God."Joni Eareckson TadaPresident, Joni and Friends
---
Author(s): John Piper & David Mathis
Publisher: Crossway Books
Price: $2.99 (Ends Nov 24)


The Christian life is more than thinking—but not less. And it's more than feeling—but not less. It's more than doing as well—but never less. Healthy followers of Jesus engage their minds, hearts, and hands in glorifying him.
This volume, built on the 2010 Desiring God National Conference and John Piper's recent book Think: The Life of the Mind and the Love of God argues that thinking and the affections of the heart are inseparable. Our emotions fuel our thoughts for God. Likewise, hard thinking about God leads to deeper joy in our relationship with him. And both, in turn, help us focus outward as we express a greater love for others.
Contributions by Rick Warren, Francis Chan, John Piper, R. Albert Mohler Jr., R. C. Sproul, and Thabiti Anyabwile bring a wealth of perspective and experience in calling for readers to love God and others with heart and mind and hands.
---
---
Gospel eBooks is a participant in the Amazon Services LLC Associates Program, an affiliate advertising program designed to provide a means for sites to earn advertising fees by advertising and linking to amazon.com. View our
Privacy Policy
.