---
Join our list
Subscribe to our mailing list and get interesting stuff and updates to your email inbox.
Author(s): Kim Vogel Sawyer
Publisher: Waterbrook Press
Price: $1.99 (Ends June 2)


Working as a guide in Mammoth Cave might allow
Rebekah the chance to bring joy back to her family.
But will the cave claim more than it gives?
After a tragedy leaves its mark on Rebekah Hardin's family, she plans to help her parents and six siblings honor her beloved brother's memory and alleviate their poverty by working as a guide in the dangerous cave system. Kentucky's renowned Mammoth Cave presents profitable opportunities for hardworking, capable men. But Rebekah is determined and if it means presenting herself as himself, then she's up to the job.
Under the wing of experienced guide Tolly Sanford, "Reb" begins to learn the complexities of the cave. The two are joined by an aspiring young cartographer, Devlin Bale. The university student has traveled to the hill country to map tunnels—not to fall for a girl in disguise.
Can the God who designed miles of underground astonishment shape Devlin's ambitious plans and free Reb from the weight of her past?
---
Author(s): Kim Vogel Sawyer
Publisher: Waterbrook Press
Price: $2.99 (Ends April 28)


She left her Old Order Mennonite community, heavily weighted with secrets. But God reveals all things, in His time. And He redeems them.
Suzanne Zimmerman was only seventeen and pregnant when her shamed mother quietly sent her away from their Old Order Mennonite community in Kansas. With her old home, family, and first love firmly behind her, Suzanne moved to Indiana, became a nurse, and raised a daughter, Alexa, on her own.
Now, nearly twenty years later, an unexpected letter arrives from Kansas. Her brother asks her to bring her nursing abilities home and care for their ailing mother. His request requires that Suzanne faces a family that may not have forgiven her and a strict faith community. It also means seeing Paul Aldrich, her first love, again.
Paul, widowed with an eight-year-old son, is relieved to see Suzanne again, giving him the chance to beg her forgiveness for his past indiscretion. But when he meets Alexa, his guilt flickers in the glare of Suzanne's prolonged secret—one that changes everything.
Suzanne had let go of any expectation for forgiveness long ago. Does she dare hope for mercy–and how will her uncovered past affect the people she loves the most?
---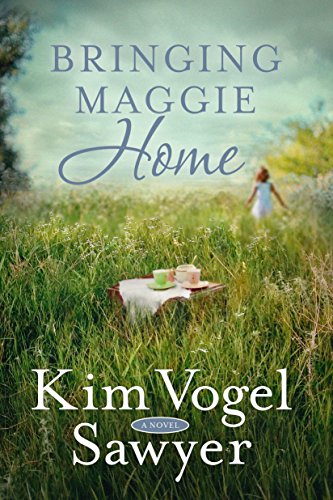 Author(s): Kim Vogel Sawyer
Publisher: Waterbrook Press
Price: $1.99

Decades of Loss, an Unsolved Mystery,
and a Rift Spanning Three Generations
Hazel DeFord is a woman haunted by her past. While berry picking in a blackberry thicket in 1943, ten-year old Hazel momentarily turns her back on her three-year old sister Maggie and the young girl disappears.
Almost seventy years later, the mystery remains unsolved and the secret guilt Hazel carries has alienated her from her daughter Diane, who can't understand her mother's overprotectiveness and near paranoia. While Diane resents her mother's inexplicable eccentricities, her daughter Meghan—a cold case agent—cherishes her grandmother's lavish attention and affection.
When a traffic accident forces Meghan to take a six-week leave-of-absence to recover, all three generations of DeFord women find themselves unexpectedly under the same roof. Meghan knows she will have to act as a mediator between the two headstrong and contentious women. But when they uncover Hazel's painful secret, will Meghan also be able to use her investigative prowess to solve the family mystery and help both women recover all that's been lost?
---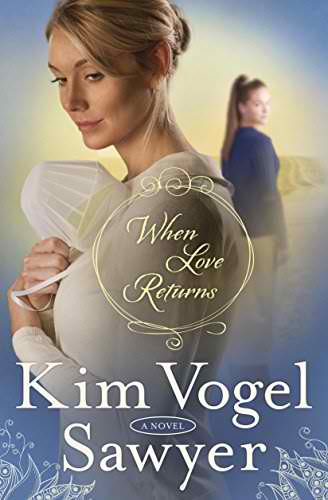 Author(s): Kim Vogel Sawyer
Publisher: Waterbrook Press
Price: $1.99 (Ends Mar 3)


Riddled with doubt and lingering regrets, will Suzanne and Paul find strength in God to explore a second chance at love?
It wasn't easy to move back to the Old Order Mennonite community from which quiet, responsible Suzanne Zimmerman was shamefully sent away as a pregnant teen. Returning twenty years later to take care of her mother, Suzanne and Alexa—the daughter she raised as her own—have spent months rebuilding relationships with her family.
Now with the upcoming wedding of their biological daughter, Suzanne and Paul find themselves drawn to one another once again—but with new challenges to face. They have been single parents with painful pasts. Can Paul and Suzanne find the strength to rebuild the loving relationship that was torn apart by their teen pregnancy so long ago?
Suzanne must also let go of Alexa as she heads back to Indianapolis to visit friends–and as her chance to find her birth parents. Leaving the bed-and-breakfast in Suzanne's apprehensive hands, Alexa embarks on a journey that will certainly change her life completely. Can mother and daughter trust God to restore all things in His timing?
---
In this grab bag we have 16 e-books from Bethany House. The prices and sale dates that the publisher has provided are under each ebook cover.
[table "4136" not found /]
---
Author(s): Kim Vogel Sawyer
Publisher: Bethany House Publishers
Price: $1.99

Three orphaned immigrant children are separated, but long to find each other again. A prairie story in the tradition of Janette Oke.
---
---
Gospel eBooks is a participant in the Amazon Services LLC Associates Program, an affiliate advertising program designed to provide a means for sites to earn advertising fees by advertising and linking to amazon.com. View our
Privacy Policy
.