---
Join our list
Subscribe to our mailing list and get interesting stuff and updates to your email inbox.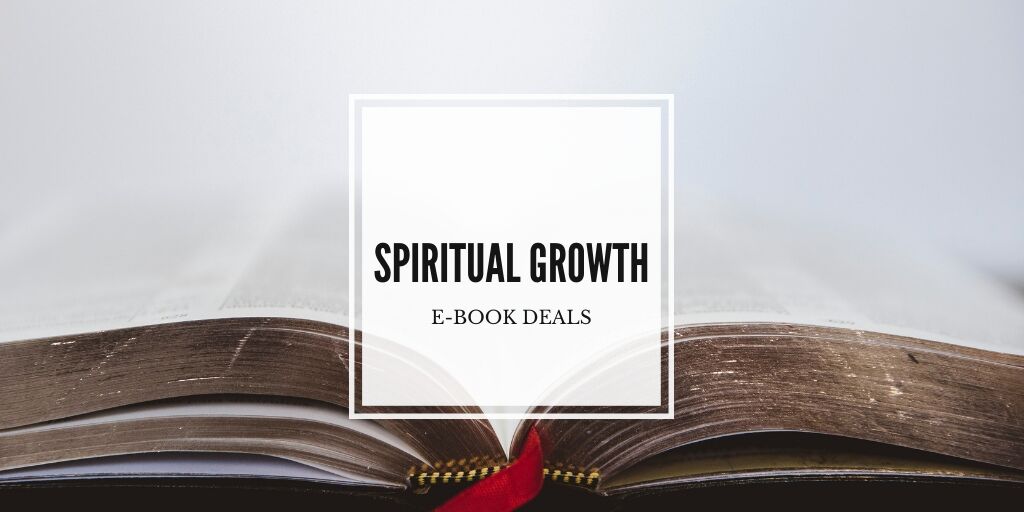 In this grab bag, we have 15 e-books ​on spiritual growth. The prices and sale dates that our sources have provided are under each ebook cover.
[table "4847" not found /]

---
Author(s): Kate Merrick
Publisher: Thomas Nelson
Price: $1.99   (Sept 20 Only)


Kate Merrick examines the Bible's gritty stories of resilient women as well as her own experience losing a child—a journey followed by more than a million on prayfordaisy.com—to reveal the reality of surprising joy and deep hope even in the midst of heartache.
Is it possible to live fully—even joyfully—in the middle of overwhelming pain?
In the excruciating aftermath of her young daughter's death from cancer, Kate Merrick struggled to find a way to live. Not just to survive or go through the motions, but to live fully. Faithfully. With real joy amid inevitable tears.
To discover how Kate delved into the stories in the Bible of real women who suffered deeply and emerged somehow joyful. How did Sarah, after twenty-five years of achingly empty arms, learn to laugh without bitterness? How did Bathsheba, defiled by the king who then had her husband killed, come to walk in strength and dignity, to smile without fear of the future? In her encounters with these heroines of the faith, Kate discovered how to have contentment—and even joy—whatever the circumstances. 
By turns heartbreaking and humorous, And Still She Laughs reveals the secret to finding hope in the midst of devastation. In the end, no matter what hardships we face, we can smile, cry, and come away full—laughing without fear and eagerly looking for what is to come.
"And Still She Laughs is the terrifying, tearful, heartbreaking, heart-healing and humorous, definitive true story of survival and triumph."
—Kathy Ireland, chair of Kathy Ireland Worldwide
"Kate Merrick is one of those women that I always wish I had more time with—her honesty, sincerity, and messy straightforwardness are different, in the very best way. Her book, And Still She Laughs is the same way. It's one of those books I will keep coming back to it for truth and inspiration."
—Lindsey Nobles, COO of the IF: Gathering
---
Author(s): Kate Merrick
Publisher: Thomas Nelson
Price: $1.99   (Sept 16-18)


What if our truest life is the one right in front of us?
Does life sometimes seem to be passing you by? Are you so busy—with an email to check, Instagram to scroll through, and friends to be envious of—that you've become disconnected from your actual life? You know, the one you are living right here, right now? 
With hilariously relatable confessions and profoundly beautiful insights, Kate Merrick invites us to stop running away from the lives we're living today and instead walk in the peace and fullness God offers moment to moment. She shows us how to
kill your Wi-Fi, put down the tech, and find deeper contentment,
redirect the FOMO so you don't miss out on your own life, and
go on a diet of fewer choices to discover the blessings of the quiet, the slow, and the intentional.
Only when we look honestly at our hearts and have the courage to live truly present do we receive the gifts of God found in all of life's seasons—the painful ones, the big and beautiful ones, and even the ordinary ones.
---
---
Gospel eBooks is a participant in the Amazon Services LLC Associates Program, an affiliate advertising program designed to provide a means for sites to earn advertising fees by advertising and linking to amazon.com. View our
Privacy Policy
.