---
Join our list
Subscribe to our mailing list and get interesting stuff and updates to your email inbox.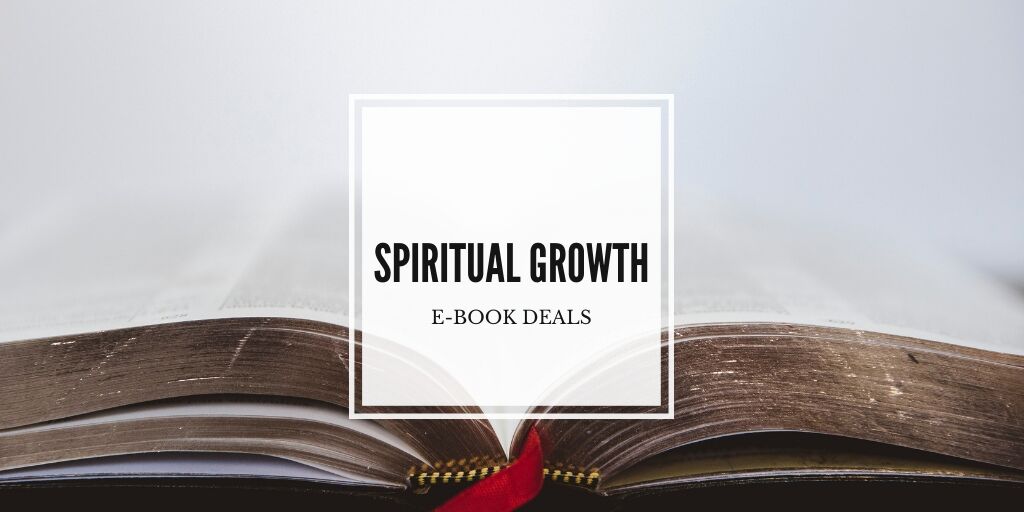 In this grab bag, we have 6 e-books from personal & spiritual growth. The prices and sale dates that they have provided are under each e-book cover.

---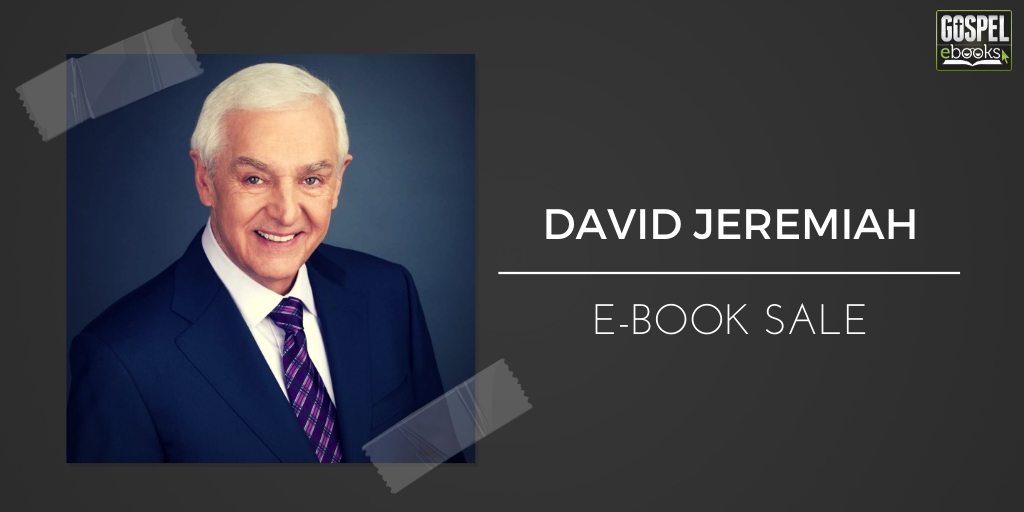 In this grab bag, we have 15 e-books that were written by David Jeremiah. The prices that the publisher has provided are under each book cover.

---
In this grab bag, we have 12 devotionals e-books. The prices that they have provided are under each book cover.
[table "4934" not found /]

---
Author(s): Mike Berry
Publisher: Harvest House Publishers
Price: $1.99 (Ends Aug 1)


Know That You Are Not Alone on This Journey
Adopting or fostering a child brings its own unique set of challenges only another parent facing the same uphill climb could possibly understand. From parenting children with traumatic pasts to dealing with attachment issues to raising a child with special needs, it can sometimes be a struggle just getting through the day.
Mike Berry knows the loneliness and isolation you can easily feel in your particular parenting role—because he's been there. He's still there, and he wants to give you the hope and encouragement you so desperately need.
There are plenty of how-to guides out there on parenting, but this one-of-a-kind book is specifically designed to address your needs as a parent of an adopted or foster child. With a refreshing dose of honesty, empathy, and care, you'll discover you are definitely not alone on your journey and God has a very special plan for you and your family.
---
Author(s): Erica Vetsch
Publisher: Barbour Books
Price: $0.99 (Ends July 2)


Journey now to Fort Bliss in West Texas of 1874, where…
A Battle Is About to be Waged Between Two Hearts.
Fashion artist Priscilla Hutchens has a grudge against the army that has ruined her family and taken the people she holds most dear. When her twin niece and nephew are left orphaned at Fort Bliss, Texas, she swoops down on Fort Bliss to gain custody of them immediately.
There is just one thing standing in the way—Post surgeon Major Elliot Ryder, who is also the twins uncle, also claims the children and thinks he knows what is best for them.
Priscilla and Elliot will cross swords, but each will have to lay down arms if they are to find a lasting peace on which to form the family both are longing for. Who will win the battle? Or will a truce be called for the sake of love and family?
More from My Heart Belongs in Series…
My Heart Belongs in the Superstition Mountains: Carmella's Quandary by Susan Page Davis (March 2017)
My Heart Belongs in Ruby City, Idaho: Rebecca's Plight by Susanne Dietze (May 2017)
My Heart Belongs on Mackinac Island: Maude's Mooring by Carrie Fancett Pagels (July 2017)
My Heart Belongs in the Shenandoah Valley: Lily's Dilemma by Andrea Boeshaar (September 2017)
---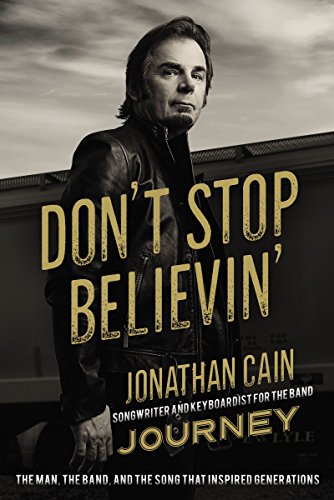 Author(s): Jonathan Cain
Publisher: Zondervan
Price: $1.99 (June 15 Only)


From One of the Greatest Bands in History Comes a Reminder to Never Give Up Hope. In this long-awaited memoir, complete with color photographs, songwriter and keyboardist Jonathan Cain takes us on an odyssey from center stage with Journey when all America was listening to songs like "Don't Stop Believin'," "Faithfully," and "Open Arms," to his hope and faith today. He tells of the thrilling moments when the music came together and offers an inside look at why Steve Perry left and the extraordinary story of their gifted new vocalist, Arnel Pineda.
When Jonathan Cain and the iconic band Journey were inducted into the Rock and Roll Hall of Fame, Cain could say he had finally arrived. But Cain's journey wasn't always easy – and his true arrival in life had more to do with faith than fame.
As a child, Cain survived a horrific school fire that killed nearly 100 of his classmates. His experience formed a resilience that would carry him through both tragedy and success. Moving from Chicago to Sunset Boulevard, Cain never let go of his dreams, eventually getting his big break with Journey – and writing the songs that would become the soundtrack of a generation.
Don't Stop Believin' is an epic story of one man's dream that takes you from playing old-country songs at an Italian Deli in Chicago and his experiences with a warm, encouraging father who died too soon, to suddenly writing mega-bestselling songs with some of the most talented musicians and performers ever to take the stage of some of the world's largest arenas. The song "Don't Stop Believin'" is the most downloaded song of all time, and is one that has been covered by major televisions shows and adopted by a whole new generation.
Through a wonderful retrospective of music that takes us the right to the present, Jonathan Cain reminds us of the melodies and lyrics that serve as milestones for our biggest dreams as they call us to never stop believing.
---
Author(s):
RM Harrington
Publisher:
N/A
Price:
$3.25
In a world filled with an abundance of medical knowledge, comfort-based technology, and global communication-resources wherefore comes this image of perpetual suffering and pain? Why have we not resolved the ache, the needs, and the cries of a broken society?
This book offers a pondering on pain and suffering. It reflects the mind of a sojourner, a visitor to this world, a stranger in a strange land, a Christian. It ponders what a man might see if he had vision into the world of spirits and devils, if he had a better understanding of God's eternal plan for absolute goodness among all mankind.
How great is the profit associated with the promotion of immorality and the punishment thereof? Men savor power and wealth, and we will not easily surrender our position among other men. So long as lucrative plunder remains the product of immorality, evil men will continue to embrace corruption. So long as advantage perceived lingers near, the same people who promote filthy lucre in "acceptable" measures also reap gain when immorality is punished. It is the nature of a depraved mind.
As a people and as a nation, Americans need change. Yet the change we seek is mired beneath the nature of human desires. Active, healthy and Godly correction requires honest and sincere labor from dedicated and involved Christians. Yet we let those who promote depravity retain the judgment over justice. Can you not see? Will you not comprehend? So long as immorality contains even a measure of financial profit, no flesh will seek to fully eliminate the cause and effect of wickedness.
What you read here is a work that I began while residing at Butner Federal Medical Center in Butner, North Carolina. FMC is a US federal hospital dedicated to the treatment and housing of the adult male prison populace. As such, the medical as well as incarceration needs and requirements of those who do battle with the various short-term and long-term diseases, illnesses, and mental disorders that plague the human race are managed by prison guards and professional prison staff members. This service, by nature, places together inmates from all around the USA. FMC houses men of variable security classification. The inmates range from low-level minor offenders to camp-eligible short timers to maximum confinement prison lifers.
For me, the opportunity to minister against the effects of such a broad range of crime is an ever-present calling and blessing. Men come and go, many of which end up listed in the prison records under the heading, "escape by death." Such is the matter of our social sickness. Such is the modern method for addressing this segment of suffering and death.
I weep for the half-crazed wives who endure the unexpected wrongs of a husband who has brought down the shattering of a peaceful household. I weep for the fatherless child who is being cheated by the ugliness of this world system. I weep for the victims and their families.
And I weep over the torn homes, endless loss of grace, and overwhelming sorrows.
About Rm Harrington
Author, content writer, programmer and web designer with a heart of Jesus Christ. Striving to provide a waterhole and a spiritual stopover for men and women of God who are currently between churches. Offering a bit of Christian character in a religious world that is sometimes very discouraging.
---
---
Gospel eBooks is a participant in the Amazon Services LLC Associates Program, an affiliate advertising program designed to provide a means for sites to earn advertising fees by advertising and linking to amazon.com. View our
Privacy Policy
.