---
Join our list
Subscribe to our mailing list and get interesting stuff and updates to your email inbox.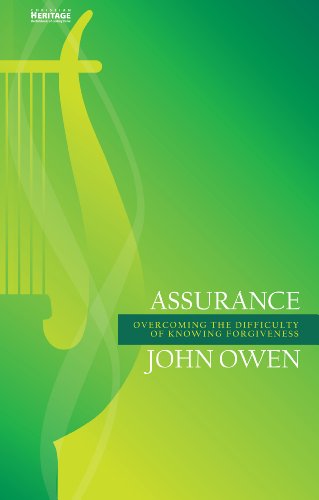 Author(s):
John Owen
Publisher:
Christian Focus Publications
Price:
$2.99 
 (April 17-18)
How can I be sure that God has forgiven me? In this volume, essentially an exposition of Psalm 130, John Owen pinpoints the causes of such spiritual distress, not merely with the clinical skill of a spiritual diagnostician, but also with the understanding of someone who had a profound experience of those 'depths'. And Owen does not stop with a diagnosis. He maps out a biblical path of faith and obedience for distressed believers who long to say with full assurance, 'God has forgiven me.'
About John Owen
John Owen (1616-1683) is amongst the best known of the Puritans. His writings continue to be widely read and greatly appreciated to this day.
---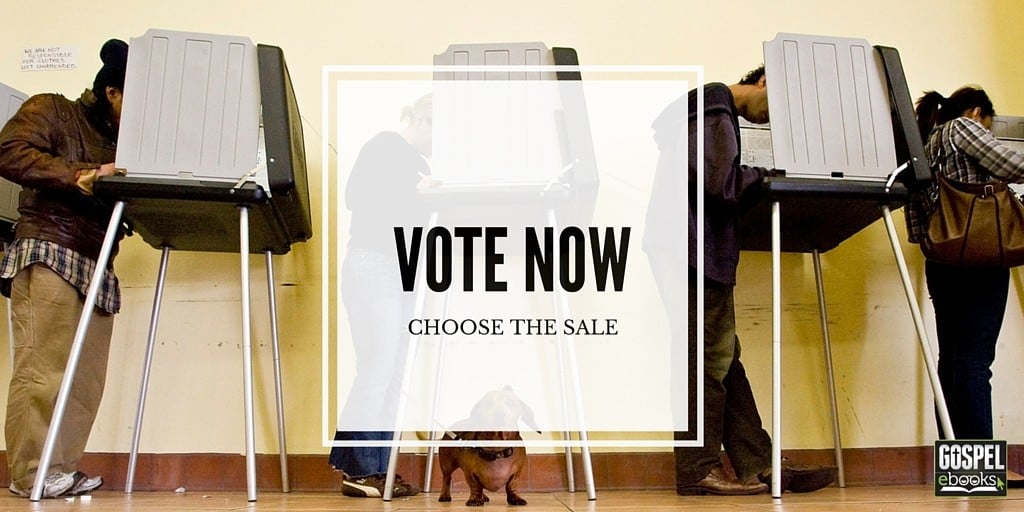 Gospel e-books is working together with Christian publishers to allow you to choose what e-books you'd like to have discounted. Cast your vote below and the book with the most votes in each poll will be placed on sale soon after. If there are less than 100 total votes in a particular poll, the winning book will not be discounted.
---
---
Book details:
Kregel: First Ask Why: Raising Kids to Love God Through Intentional Discipleship by Shelly Wildman vs. When They Turn Away: Drawing Your Adult Child Back to Christ by Rob Rienow
Intervarsity Press: How to Read Exodus (How to Read Series) by Tremper Longman III vs. How to Read Genesis (How to Read Series) by Tremper Longman III
New Leaf: World Religions and Cults Volume 2 by Bodie Hodge & Roger Patterson vs. Christian Reading Companion for 50 Classics by James Stobaugh
Good Book Company: Can Science Explain Everything? by John Lennox vs. Is Jesus History? by John Dickson
Harvest House: This Outside Life: Finding God in the Heart of Nature by Laurie Ostby Kehler vs. The Ultimate Guide for the Avid Indoorsman: Life Is Better in Here by John Driver
Christian Focus: Assurance: Overcoming the Difficulty of Knowing Forgiveness by John Owen vs. Christians Are Forever!: The Doctrine of the Saints' Perserverance Explained and Confirmed by John Owen
Reformation Heritage: The Beauty and Glory of the Christian Worldview by Joel R. Beeke vs. The Beauty and Glory of Christian Living by Joel R. Beeke
---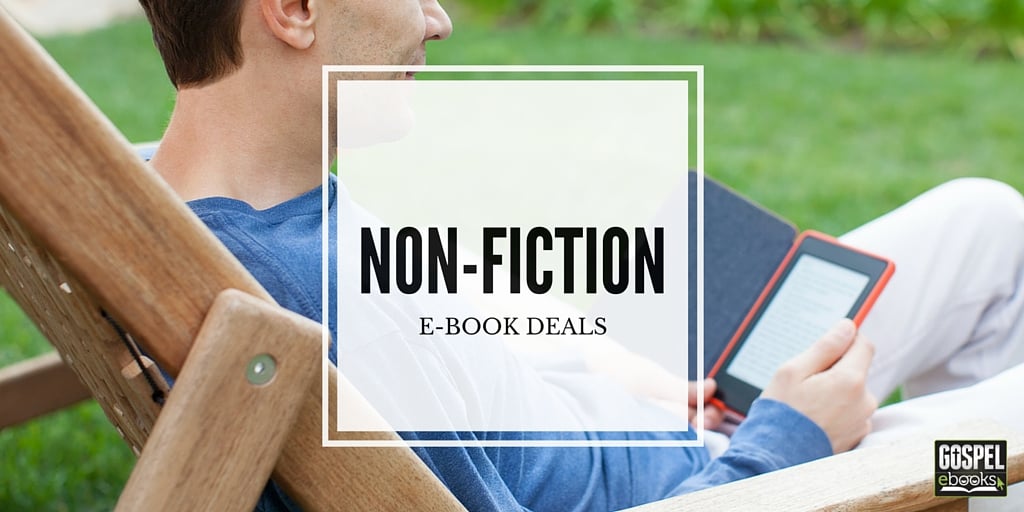 In this grab bag, we have 3 e-books from GLH Publishing. The prices that they have provided are under each book cover.
---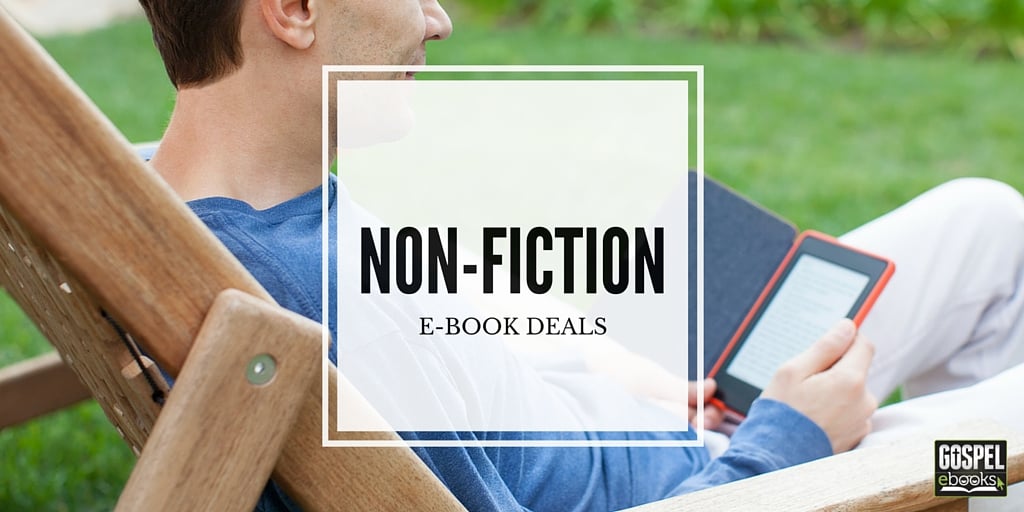 In this grab bag, we have 3 e-books from GLH Publishing. The prices and sale dates that the publisher has provided are under each ebook cover.
---
Author(s): John Owen
Publisher: GLH Publishing
Price: $1.50

John Owen believed that communion with God lies at the heart of Christian life. With Paul, he recognized that through the Son we have access by the Spirit to the Father. He never lost the sense of amazement expressed by John: 'Our fellowship is with the Father and with his Son, Jesus Christ'. In this outstanding book, he explains the nature of this communion and describes the many privileges it brings.
'Communion with God' was written in a day, like our own, when the doctrine of the Trinity was under attack and the Christian faith was being reduced either to rationalism on the one hand or mysticism on the other. His exposition shows that nothing is more vital to spiritual well-being than a practical knowledge of what this doctrine means.
---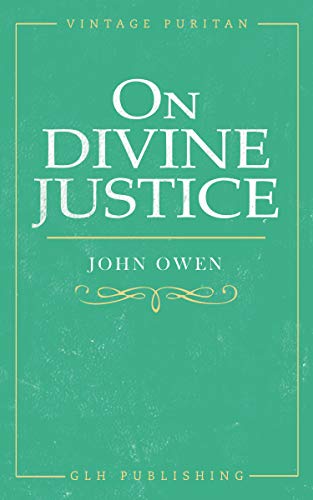 Author(s): John Owen
Publisher: GLH Publishing
Price: $1.50

The claims of vindicatory justice vindicated; wherein that essential property of the divine nature is demonstrated from the sacred writings, and defended against Socinians, particularly the authors of the Racovian Catechism, John Crellius, and F. Socinus himself; likewise the necessary exercise thereof; together with the indispensable necessity of the satisfaction of Christ for the salvation of sinners is established against the objections of certain very learned men, G. Twisse, G. Vossius, Samuel Rutherford, and others.
---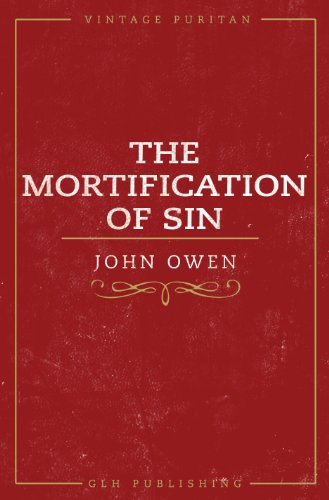 Author(s): John Owen
Publisher: GLH Publishing
Price: $1.50

'The Mortification of Sin' is arguably John Owen's most read and loved work in the modern era. If you have not read any Owen or any Puritans, this work is a great place to start. Any Christian reading this work will be encouraged to kill sin and for their joy and Christ's glory.
Includes a NXC and Table of Contents for easy navigation.
---
---
Gospel eBooks is a participant in the Amazon Services LLC Associates Program, an affiliate advertising program designed to provide a means for sites to earn advertising fees by advertising and linking to amazon.com. View our
Privacy Policy
.