---
Join our list
Subscribe to our mailing list and get interesting stuff and updates to your email inbox.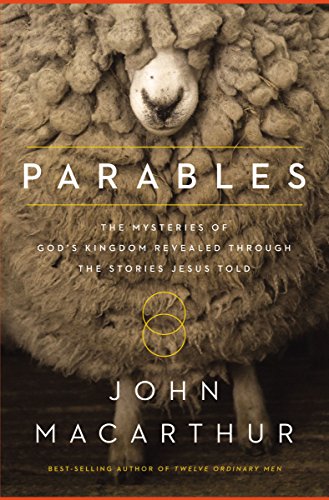 Author(s): John F. MacArthur
Publisher: Thomas Nelson
Price: $2.99  (Aug 27 Only)


Pastor-teacher John MacArthur helps readers understand Jesus' parables and how they relate to the whole of His message.
Jesus was a master storyteller, and the parables He told was ingeniously simple word pictures with profound spiritual lessons. Understanding the parables is a crucial matter for followers of Jesus. Jesus told parables so His people might comprehend His message about the kingdom of God clearly.
Master expositor and Bible commentator John MacArthur have spent a lifetime explaining the Word of God in clear and comprehensible terms. In Parables, he helps Christians understand the essential lessons contained in the most famous and influential short stories the world has ever known.
---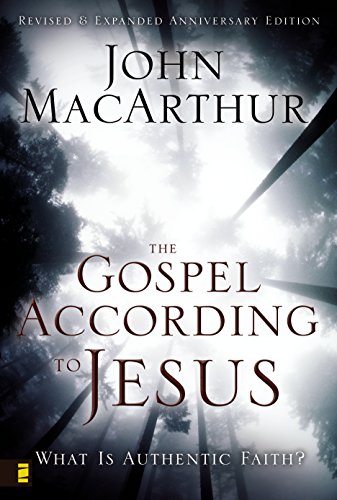 Author(s): John F. MacArthur
Publisher: Zondervan
Price: $2.99  (July 21 Only)


What is authentic faith?
The Gospel According to Jesus challenges Christians to re-evaluate their commitment to Christ by examining their fruits. MacArthur asks, "What does it really mean to be saved?" He urges readers to understand that their conversion was more than a mere point in time, that, by definition, it includes a lifetime of obedience.
John MacArthur tackles the error of "easy-believism" by addressing these questions:
Is it possible to accept Jesus as Savior while refusing him as Lord?
Can someone truly believe without actually repenting?
How do obedience, commitment to Christ, and turning from sin fit together with the truth that we are saved by grace through faith alone?
The Gospel According to Jesus is just as powerful today as it was more than two decades ago. It is a Scripture-based clarion call for a rejection of the watered-down message that has gained popularity in the church and a return to the gospel Jesus preached. This 20th-anniversary edition adds a powerful new chapter to the complete text of the original classic, reinforcing the book's timeless message—that Jesus demands to be both Savior and Lord to all who believe. This book is compulsory reading for Christians from all walks of life and will help guide you into a deeper relationship with Jesus Christ.
---
Author(s): John F. MacArthur
Publisher: David C. Cook
Price: FREE   (June 2-3)


Divine Design calls us back to God's original intent for men and women. Clearing away the cultural noise and misconceptions, author John MacArthur tackles big issues such as authority in marriage, mothers in the home, and God's view of equality, all while exploring the innate differences between men and women. Throughout, Divine Design provides an indispensable guide for understanding your mate, and shares how embracing your unique design can foster security, balance, and love in a marriage and family.
---
In this grab bag, we have 11 e-books. The prices and sale dates that they have provided are under each book cover.
[table "4913" not found /]

---
Author(s): John F. MacArthur
Publisher: Thomas Nelson
Price: $2.49

"Is the experience of God's grace in your life a thrilling thing? Just thinking about the fact that God, by His own sovereign plan, decided to be gracious to me is overwhelming. There is nothing greater than receiving grace upon grace." —John MacArthur
Simple definitions can make grace feel like an obvious? even mundane?concept. Nothing could be further from the truth. Grace is the defining feature of the Christian faith. Once we understand how undeserving we are and how much favor we've been given, grace becomes shocking, thrilling, inspiring, and contagious.
Best-selling author and pastor John MacArthur illuminates this profound concept with verse upon verse of Scripture. He also shows that misunderstandings about grace have led to some of the church's greatest problems, perhaps because grace is her most precious gift.
The Truth About Series
For decades, MacArthur has encouraged countless Christians to develop a deeper understanding of the Bible and greater respect for God's truth. In The Truth About series, he now gathers his landmark teachings about core aspects of the Christian faith in one place. These powerful books are designed to give readers a focused experience that centers on God's character and how it applies to their daily walk of faith.
---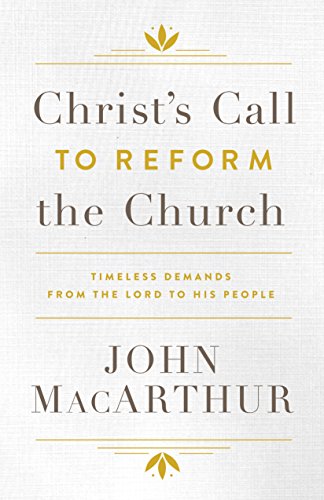 Author(s):
 John F. MacArthur
Publisher:
Moody Publishers
Price:
$2.39 
What does the church need to hear today?
As many have said, the church must always be reforming. It must continually move closer to a truer, more faithful expression of the gospel. The risen Christ's powerful letters to the seven churches in Revelation are a guide to just that.
Based on John MacArthur's exposition of these letters, Christ's Call to Reform the Church is a plea to the modern church to heed these divine warnings, to reform before it succumbs to the kinds of compromise and error that invite God's judgment.
Christ's Call to Reform the Church admonishes the church today to learn from the mistakes God's people have made in the past, rather than commit them again. The Word of God has many benefits, one of which is that it reveals our blind spots. That's what this book does—it shines a light on problems we didn't know we had. May it be embraced by Christians everywhere, spurring them toward the God-honoring, grace-driven work of continued reformation.
---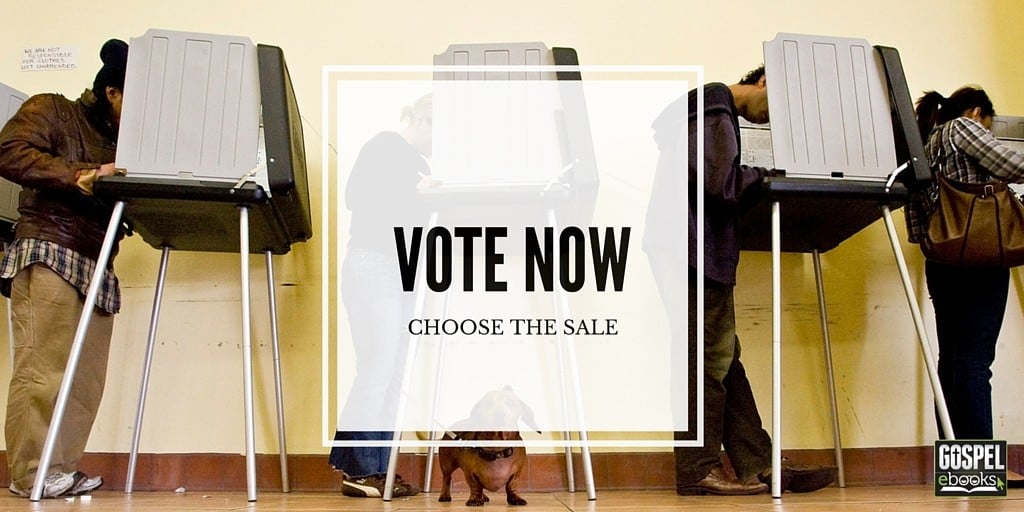 Gospel e-books is working together with Christian publishers to allow you to choose what e-books you'd like to have discounted. Cast your vote below and the book with the most votes in each poll will be placed on sale soon after. If there are less than 100 total votes in a particular poll, the winning book will not be discounted.
---
---
Book details:
Kregel: Reimagining Your Love Story: Biblical and Psychological Practices for Healthy Relationship by Andrea Gurney vs. Tailor-Made Marriage: When Your Lives Aren't One Size Fits All by Marita Littauer & Chuck Noon
Intervarsity Press: A Week in the Life of a Roman Centurion by Gary M. Burge vs. A Week in the Life of a Slave by John Byron
New Leaf: I am Ruth by Brenda Carol Duff vs. Daddy, Do You Love Me? by Ariel Allison & Shelby Rawson
Good Book Company: Impossible Commands: How to obey God when it seems that you can't by Jonty Allcock vs. Unstuck: A Nine-Step Journey to Change that Lasts by Timothy Lane
Christian Focus: The Cost by Steven J. Lawson vs. The Last Word by Wallace Benn
Moody Publishers: When Church Conflict Happens: A Proven Process for Resolving Unhealthy Disagreements and Embracing Healthy Ones by Michael Hare vs. Christ's Call to Reform the Church: Timeless Demands From the Lord to His People by John F. MacArthur
---
---
Gospel eBooks is a participant in the Amazon Services LLC Associates Program, an affiliate advertising program designed to provide a means for sites to earn advertising fees by advertising and linking to amazon.com. View our
Privacy Policy
.