---
Join our list
Subscribe to our mailing list and get interesting stuff and updates to your email inbox.
In this grab bag, we have 9 e-books. The prices and sale dates that they have provided are under each book cover.

---
---
In this grab bag, we have 6 e-books. The prices and sale dates that they have provided are under each book cover.

---
Author(s):
 Joel Beeke
Publisher:
Reformation Heritage Books
Price:
$2.99
 (April 25-26)
Are you confused by the great variety of interpretations of the book of Revelation, such as the preterist, the historicist, the futurist, the idealist, and an eclectic approach that embraces the strengths of all these? Would you like a clear understanding of various millennial approaches related to the last times? In this book of sermons on Revelation, Joel Beeke gives you all this and much more as he preaches through Revelation in a thoroughly biblical, doctrinal, experiential, and practical way intended to comfort and mature believers, to warn the unsaved to flee to Christ for salvation, and to exalt Christ as the King of kings and only Head of His church.
Author:
Joel R. Beeke (Ph.D., Westminster Seminary) is president and professor of systematic theology and homiletics at Puritan Reformed Theological Seminary; a pastor of the Heritage Reformed Congregation in Grand Rapids, Michigan; editor of Banner of Sovereign Grace Truth; editorial director of Reformation Heritage Books; and a prolific author.
---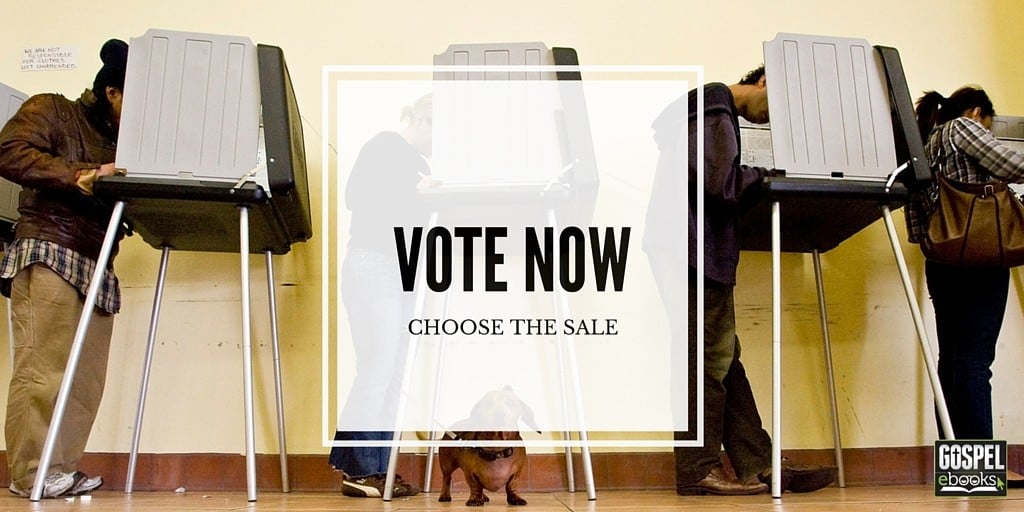 Gospel e-books is working together with Christian publishers to allow you to choose what e-books you'd like to have discounted. Cast your vote below and the book with the most votes in each poll will be placed on sale soon after. If there are less than 100 total votes in a particular poll, the winning book will not be discounted.
---
---
Book details:
Kregel: Standing Together: The Inspirational Story of a Wounded Warrior and Enduring Love by Carlos Evans & Rosemarie Evans vs. The Works of His Hands: A Scientist's Journey from Atheism to Faith by Sy Garte
Intervarsity Press: A Life of Listening: Discerning God's Voice and Discovering Our Own by Leighton Ford vs. True You: Overcoming Self-Doubt and Using Your Voice by Adele Ahlberg Calhoun & Tracey D. Bianchi
New Leaf: Building Blocks in Science by Gary Parker vs. Exploring the World Around You by Gary Parker
Good Book Company: Zeal without Burnout: Seven keys to a lifelong ministry of sustainable sacrifice by Christopher Ash vs. The Art of Rest: Faith to hit pause in a world that never stops by Adam Mabry
Harvest House: The Life and Faith Field Guide for Parents by Joe Carter vs. Sacred Ground, Sticky Floors: How Less-Than-Perfect Parents Can Raise (Kind of) Great Kids by Jami Amerine
Christian Focus: Insecure: Fighting our Lesser Fears with a Greater One by John Perritt vs. What Would Judas Do?: Understanding faith through the most famous of the faithless by John Perritt
Reformation Heritage: Revelation (The Lectio Continua) by Joel Beeke vs. Romans (The Lectio Continua) by J. V. Fesko
---
Author(s): Michael Barrett, Joel Beeke, Jerry Bilkes, Paul Smalley
Publisher: Reformation Heritage Books
Price: $2.99 

Leading and nurturing your family as you seek to glorify God and encourage spiritual growth in your home is both God's command and your privilege. One of the best and most effective ways to do this is through intentional, worshipful, daily family devotions where the truths of God's life-changing Word are openly discussed chapter by chapter. Hand in hand with your Bible, this Family Worship Bible Guide presents rich devotional thoughts on all 1,189 chapters in the Bible, including searching questions to promote conversation, to help you with this responsibility. Use this resource every day alongside Scripture to read each chapter's major takeaways aloud and then discuss them with your family. With the Holy Spirit's blessing, this book will transform you and your family!
THIS BOOK IS COMPRISED OF FAMILY WORSHIP THOUGHTS EXTRACTED FROM THE REFORMATION HERITAGE STUDY BIBLE.
---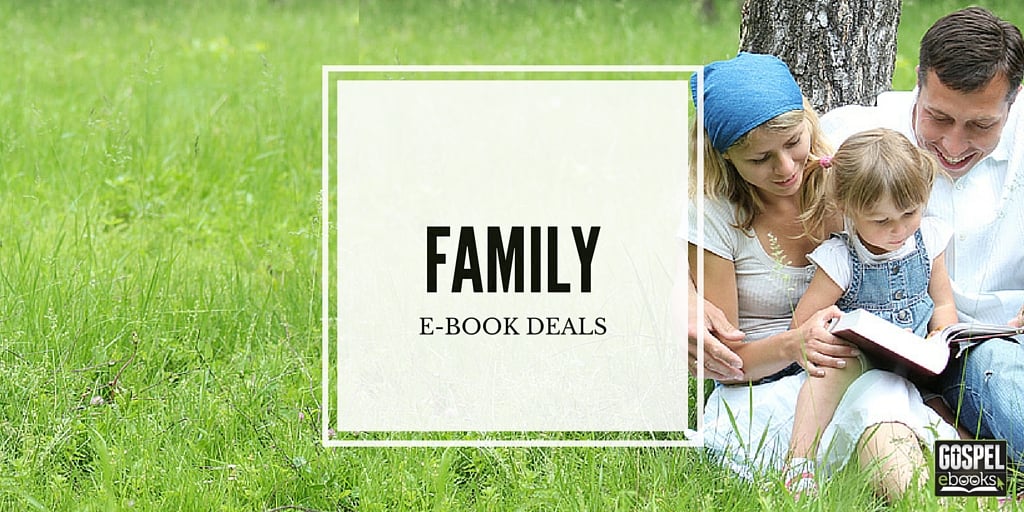 In this grab bag, we have 3 eBooks from the Family Guidance series which were written by Joel Beeke and published by Reformation Heritage Books.
---
---
Gospel eBooks is a participant in the Amazon Services LLC Associates Program, an affiliate advertising program designed to provide a means for sites to earn advertising fees by advertising and linking to amazon.com. View our
Privacy Policy
.