---
Join our list
Subscribe to our mailing list and get interesting stuff and updates to your email inbox.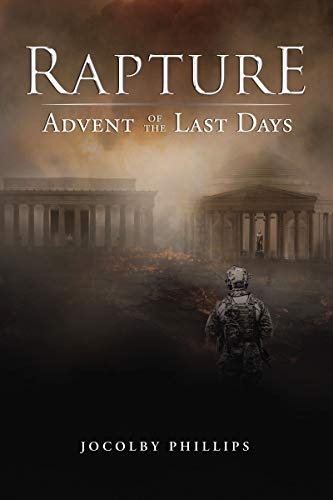 Author(s): Jocolby Phillips
Publisher: Elm Hill
Price: $2.99

Christopher, the leader of an elite U.S. special operations unit undertakes one of the most important missions of his military career, attempting to rescue a French journalist kidnapped by ISIS, while distracted with trusting God over himself. He is confused and angry with God and ineffective in his leadership, however, Jackson, the team-deputy and long-time mentor and friend provide much-needed stability for Christopher and the team.
The operation reinforces in Christopher that God was not to be trusted when needed most and Jackson leaves the mission searching for God and meaning to his life, as the men prepare to return to Washington D.C for debriefing. As Christopher and his team redeploy from the rescue mission back to Washington D.C., they find themselves out of work as the National Security Advisor deactivates the Christopher-led unit pending an investigation into the failed journalist rescue.
Things go from bad to worse for Christopher and Jackson as the two disgraced soldiers are thrust, unbeknownst to them, into the midst of the Rapture. They attempt to keep the chaos of a post-rapture world at bay, in a series of globetrotting missions, from rural Virginia to Brazil, ancient Babylon to remote Alaska. The actions of the president and others leave the world on the brink of World War. Christopher continues throughout each mission to trust himself above God. He refuses to listen to the Holy Spirit-inspired advice that those around him provide and the question lingers will he reconcile and surrender his pain to God.
---
---
Gospel eBooks is a participant in the Amazon Services LLC Associates Program, an affiliate advertising program designed to provide a means for sites to earn advertising fees by advertising and linking to amazon.com. View our
Privacy Policy
.