---
Join our list
Subscribe to our mailing list and get interesting stuff and updates to your email inbox.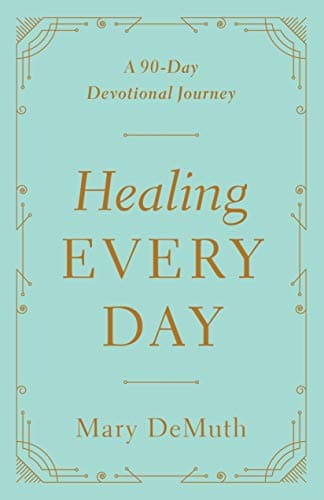 Healing Every Day: A 90-Day Devotional Journey
Author(s): Mary E. DeMuth
Publisher: Harvest House Publishers
Price: $1.99 (Ends Dec 3)


Hope for the Broken
From beloved author, storyteller, and prayer warrior Mary DeMuth, comes a heartfelt devotional combining stories, Scripture, and prayers to reveal God's heart for broken and healing people.
Whatever your circumstance, Healing Every Day asks only that you come right where you are to begin a 90-day journey of restoration through the Bible to a healthier, more whole you. As you read Scripture from Genesis to Revelation, and as you allow these devotions to penetrate your heart, you will gain new insights into your past trauma and your hoped-for relief for your present and future joy.
Every day as you say yes to Mary's question Mind if I pray for you, you will discover the God who loves you fiercely—right now. He longs to heal your hurting soul. He loves you. He is for you. And He's waiting to meet you in all your broken places.
---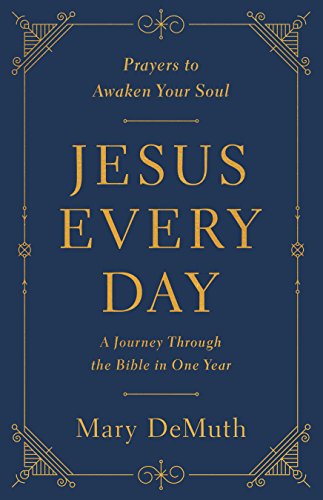 Jesus Every Day: A Journey Through the Bible in One Year
Author(s): Mary E. DeMuth
Publisher: Harvest House Publishers
Price: $1.99 (Ends Dec 3)


Share Your Heart with the One Who Keeps It
Trying to juggle all your worries and burdens alone? As the challenges of everyday life threaten to continually distract you, your conversations with God can start to feel threadbare—too rushed to touch on the real issues that crowd your heart.
Rediscover your compassionate Savior with this collection of daily heart-provoking prayers and accompanying Scriptures from author and speaker Mary DeMuth. Each reading will awaken your tired soul, prompt new ways to encounter Jesus, and inaugurate the kind of authentic conversation you've always yearned to have with Him.
Allow these daily prayers to release your hopes, worries, desires, and uncertainties to your Savior and find needed restoration and peace in His relentless grace. As you approach Jesus with a humble and honest spirit, you will discover how His mercy can absolutely change your life—today and every day.
---
---
Gospel eBooks is a participant in the Amazon Services LLC Associates Program, an affiliate advertising program designed to provide a means for sites to earn advertising fees by advertising and linking to amazon.com. View our
Privacy Policy
.