---
Join our list
Subscribe to our mailing list and get interesting stuff and updates to your email inbox.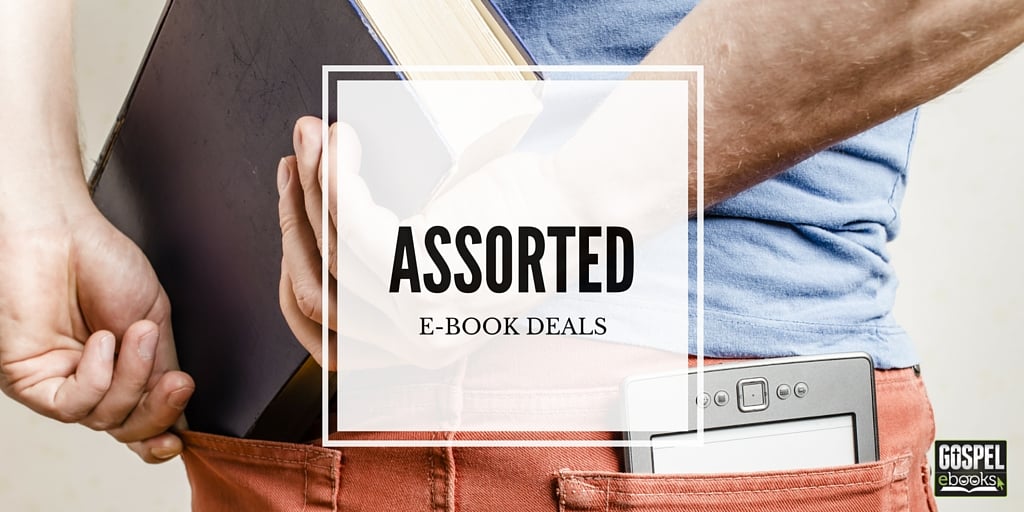 In this grab bag, we have 21 e-books. The prices that they have provided are under each e-book cover.

---
Author(s): Jay W. Richards
Publisher: HarperOne
Price: $1.99

A prominent scholar reveals the surprising ways that capitalism is actually the best way to follow Jesus's mandates to alleviate poverty and protect our earth.
Christianity generally sees capitalism as either bad because it causes much of the world's suffering, or good because God wants you to prosper and be rich. But there is a large, growing audience of evangelical and mainline Christians who are deeply uneasy about how to follow Jesus's mandate to care for the poor and the environment while living with the excesses of capitalism.
Now, a noted Christian scholar argues that there is a middle view that reveals Christianity cannot only accommodate capitalism, but Christian theology can help explain why capitalism works. By highlighting the most common myths committed by Christians when thinking about economics, such as "capitalism is based on greed and overconsumption" or "if someone becomes rich that automatically means someone else will become poor," Money, Guilt, and God equips readers to take practical steps in their own lives to conduct business, worship God, and serve others without falling into the "prosperity gospel" trap.
---
In this grab bag, we have 16 non-fiction e-books from Faithwords. The prices and sale dates that the publisher has provided are under each e-book cover.
---
---
Gospel eBooks is a participant in the Amazon Services LLC Associates Program, an affiliate advertising program designed to provide a means for sites to earn advertising fees by advertising and linking to amazon.com. View our
Privacy Policy
.