---
Join our list
Subscribe to our mailing list and get interesting stuff and updates to your email inbox.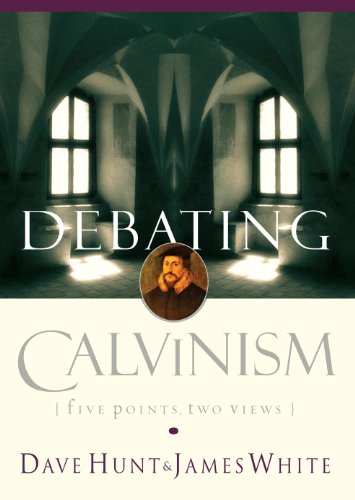 Author(s): Dave Hunt & James White
Publisher: Multnomah
Price: $1.99 (Ends June 9)


A centuries-old belief system is put to the test as two prominent authors examine and debate the subject of Calvinism from opposing viewpoints. James White, author of The Potter's Freedom, takes the Calvinist position. Dave Hunt, author of What Love Is This, opposes him. The exchange is lively and at times intense as these two articulate men wrestle over what the Scriptures tell us about God's sovereignty and man's free will. This thought-provoking, challenging book provides potent responses to the most frequently asked questions about Calvinism.
Is God free to love anyone He wants?
Do you have any choice in your own salvation?
It's time to find out.
Calvinism has been a topic of intense discussion for centuries. In this lively debate, two passionate thinkers take opposing sides, providing valuable responses to the most frequently asked questions about Calvinism. Only you can decide where you stand on questions that determine how you think about your salvation.
Story Behind the Book
The subject of Calvinism has been hotly debated for many years, and now two prominent authors and researchers will debate this controversial topic in a book debate. This project came about when Mr. Hunt wrote What Love is This- Calvinism's Misrepresentation of God. Mr. Hunt was challenged by many on the Calvinist bench and he eventually agreed to do a debate in a book format. The books purpose is to get you to think and come to your own conclusions.
---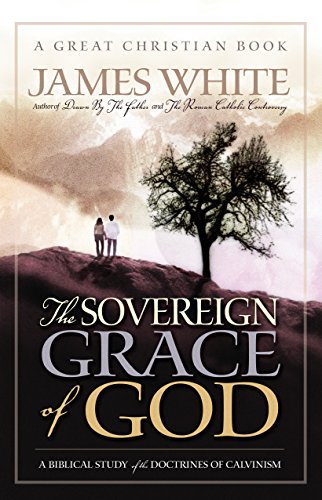 The Sovereign Grace of God: A Biblical Study of the Doctrines of Calvinism
Author(s): James R. White
Publisher: Great Christian Books
Price: $3.99

A right understanding of who God is and who man is the foundation for the proper view of the gospel of Jesus Christ. Without an accurate understanding, we can never fully comprehend or appreciate the awesome sovereign grace of God. Does the Bible really teach the doctrines known as Calvinism? Are the concepts of total depravity, unconditional election, limited atonement, irresistable grace, and perserverance of the saints based merely on the speculations of theologians or are they actually found clearly revealed in Scripture? In this essential book, the reader is led through a fundamental study of Scripture to scrutinize what God declares concerning these vital doctrines. Whether lay Christian or clergy, we each need to struggle through these difficult questions with the assurance that the Holy Spirit of God will not reveal something in the Scriptures that is not important for God's people to understand, embrace, and benefit from. Come along and learn about the incredible sovereign grace of God!
---
Drawn By The Father
Author(s): James R. White
Publisher: Great Christian Books
Price: $2.99

"All that the Father gives Me will come to Me, and the one coming to Me I will never cast out….No man is able to come to Me, unless the Father, who sent Me, draws him, and I will raise him up at the last day." These statements found in the sixth chapter of John's gospel are among some of the most striking and challenging statements made by the Lord Jesus Christ. Dr. James White implores the Christian to listen to the words of Christ anew and to ponder them in the light of the wonderful grace and sovereignty of God in salvation. If we fail to study to show ourselves approved, especially as regards these vital truths, our Christian life may well become one characterized by confusion and erroneous notions about God's plan of salvation and the Gospel. In Drawn By The Father, you will learn what Scripture teaches about these matters and better appreciate the Father's will, the Son's work for, and promises to His people, and man's role in the eternal plan of redemption. You can come to a settled conviction and a thankful realization of the marvelous love of God for His people.
---
---
Gospel eBooks is a participant in the Amazon Services LLC Associates Program, an affiliate advertising program designed to provide a means for sites to earn advertising fees by advertising and linking to amazon.com. View our
Privacy Policy
.