---
Join our list
Subscribe to our mailing list and get interesting stuff and updates to your email inbox.
In this grab bag, we have 8 e-books on Church, Ministry, and Missions. The prices and sale dates that they have provided are under each book cover.

---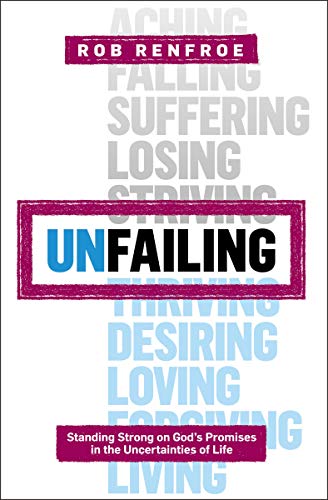 Unfailing: Standing Strong on God's Promises in the Uncertainties of Life (Seedbed Resources)
Author(s): Rob Renfroe
Publisher: Zondervan
Price: $1.99 (Ends Dec 21)


We've all experienced the pain of broken promises. When those we love fail to keep their commitment to us, we feel betrayed and hurt, less likely to trust again. People fail us. Plans fail. But there is one who is unfailing, who always keeps his word.
In Unfailing, pastor and teacher Rob Renfroe reminds us that because God is faithful to his Word we can base our lives on what he has said. And though hard times may follow where we experience confusion, loss, and pain–feeling overwhelmed–if we stand on the promises of God we, too, will not fail. Jesus promised that everyone who hears his words and puts them into practice is like a wise man who builds his house on a rock. Though the storms blow and the streams rise, the house does not fail because it is built on the rock.
Renfroe unpacks seven key ways in which God will not fail you, looking at God's promises, grace, peace, presence, guidance, power, strength, and love. Each of these is an important and essential aspect of God's trustworthy and unfailing character, reflecting his faithfulness to you. Each chapter includes a sample prayer as well as personal reflection questions that help you to further apply these truths to your life.
---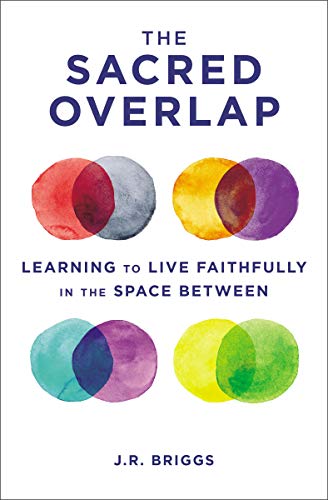 The Sacred Overlap: Learning to Live Faithfully in the Space Between (Seedbed Resources)
Author(s): J.R. Briggs
Publisher: Zondervan
Price: $3.99 (Ends Dec 21)


The widening of political, racial, generational, and religious differences often leads to an "us vs. them" mentality all too common today. In The Sacred Overlap, author J. R. Briggs communicates a refreshing vision that embraces tension and calls us to live in radical love and faithfulness between the extremes that isolate and divide people.
Read the gospels and you'll see how Jesus was committed to crossing cultural, social, political and religious either/or waters, engaging in many and/also activities. He comforted the disturbed and also disturbed the comfortable. He was too religious for the pagans and also too pagan for the religious elites. He hung out with filthy lepers and also dined with the filthy rich. He was alarming and disarming at the same time.
This is not a spineless embrace of religious syncretism where we take bits from world religions, personal preferences, and ideologies and throw them into a cosmic blender for a tasty theological smoothie. Instead, Briggs offers a fresh understanding of evangelism and discipleship, showing how we need to be engaged in both of these at the same time. He shares creative ways to engage with God's mission with those who are intrigued about Jesus, but turned off by church. He explores what it means to be joyful in the midst of heart wrenching pain and suffering in the world. And he models what it means to maintain a posture of convicted civility which emphasizes equally both grace and truth.
The Sacred Overlap helps readers see that Christians are called to live with their feet firmly planted in two different worlds–in both heaven and earth–living naturally with grace and truth. Only then can a Christian be a faithful witness in the way of Jesus.
---
In this grab bag, we have 8 e-books on church & ministry. The prices and sale dates that they have provided are under each e-book cover.

---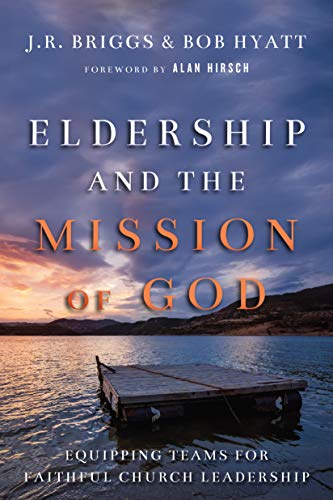 Author(s): J.R. Briggs & Bob Hyatt
Publisher: Intervarsity Press
Price: $4.99   (Ends Feb 26)


Every church needs leadership. But leadership should not reside in a single pastor. The biblical model for church leadership is found in teams of elders who together guide the community into God's mission.
Church leaders J.R. Briggs and Bob Hyatt provide a comprehensive picture of elders as agents of mission for their communities. Healthy eldership structures a church for mission, as elder teams model the kind of community the local church is intended to be and steward the gospel in a local context.
Looking at eldership through a missiological lens, Briggs and Hyatt unpack the role, character and posture of a mission-oriented elder. Elders oversee, shepherd, teach, equip and model for God's people what life with Jesus looks like in a particular context. Including a study guide that elder teams can work through together, the authors provide practical guidance for how elders are selected, work together, make decisions, protect the congregation and invest in the lives of others.
Discover here a clear vision for what it means to be a faithful elder. May it help you and your church thrive in pursuing God's mission in the world.
---
In this grab bag we have 3 e-books on church ministry from Intervarsity Press. The prices and sale dates that the publisher has provided are under each ebook cover.
[table "3894" not found /]
---
Author(s): J.R. Briggs
Publisher: Intervarsity Press
Price: $4.99 (Ends Oct 9)


2014 Best Books About the Church from Byron Borger, Hearts and Minds Bookstore
"I thought God had called me to plant this church. Why did we have to shut our doors after only three years?"
I was at my breaking point. Then I got the news that our nine-year-old daughter had leukemia. I would have quit ministry forever, but I had no other employable skills."
"False accusations were made against me and my family, wrecking our reputation permanently and forcing us to leave not only the church, but move out of the area."
"I've served my church for the past 27 years and I've grown that church from 150 to 24 people."
What do we do when we've failed? Some ministries are shipwrecked by moral failures like affairs or embezzlement. But for most of us, the sense of failure is more ordinary: disillusionment, inadequacy, declining budgets, poor decisions, opposition, depression, burnout. Many pastors are deeply broken and wounded, and we come to doubt that God has any use for us.
J.R. Briggs, founder of the Epic Fail Pastors Conference, knows what failure feels like. He has listened to pastors who were busted in a prostitution sting or found themselves homeless when ejected from ministry. With candid vulnerability, Briggs explores the landscape of failure, how it devastates us and how it transforms us. Without offering pat answers or quick fixes, he challenges our cultural expectations of success and gives us permission to grieve our losses. Somehow, in the midst of our pain, we are better positioned to receive the grace of healing and restoration.
---
---
Gospel eBooks is a participant in the Amazon Services LLC Associates Program, an affiliate advertising program designed to provide a means for sites to earn advertising fees by advertising and linking to amazon.com. View our
Privacy Policy
.