---
Join our list
Subscribe to our mailing list and get interesting stuff and updates to your email inbox.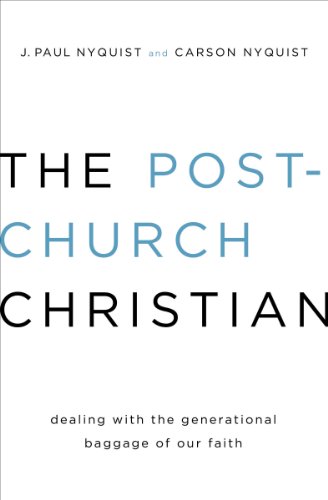 Author(s): J. Paul Nyquist
Publisher: Moody Publishers
Price: $3.99

You've heard the stats by now: the Millennial generation is leaving the church.
Walking away in disillusionment and frustration, they are looking for new communities to welcome them. As they seek to follow Jesus, they are leaving the churches they grew up in to find a new way.
In an attempt to exemplify the story of Millennials and seek answers for the future, Dr. Paul Nyquist, President of Moody Bible Institute, has teamed up with his son Carson to share an honest and thoughtful conversation on this topic. As father and son, they've experienced this generational disconnect both personally and in the church.
Hear their story as they converse about the experiences of Millennials in the church and share thoughts on how to move forward.
---
Author(s): J. Paul Nyquist
Publisher: Moody Publishers
Price: $2.99

"Christians who take the Bible seriously dare not ignore this message. Paul Nyquist writes like an Old Testament prophet in modern America . . . " — Leith Anderson, president, National Association of Evangelicals | Washington, DC
"Paul Nyquist brings a biblical focus and discerning look at why justice matters and how we might worktoward it."- Ed Stetzer, Billy Graham Chair | Wheaton College
"… [Explains] why justice often eludes us in this life, but also how we must work to achieve it as best we can."— Dr. Erwin W. Lutzer, pastor emeritus, The Moody Church | Chicago
Why is justice so hard to come by?
The innocent are convicted. The guilty get away. The scales tip toward the powerful, while the weak remain oppressed. (more…)
---
---
Gospel eBooks is a participant in the Amazon Services LLC Associates Program, an affiliate advertising program designed to provide a means for sites to earn advertising fees by advertising and linking to amazon.com. View our
Privacy Policy
.