---
Join our list
Subscribe to our mailing list and get interesting stuff and updates to your email inbox.
Author(s):
Jeffrey D. Arthurs
Publisher:
IVP Academic
Price:
$2.99
 (June 15-16)
Christianity Today 2019 Book of the Year Award, The Church/Pastoral Leadership
We know of the preacher's roles as both teacher and proclaimer, but Jeffrey Arthurs adds another assignment: the Lord's remembrancer. The remembrancer stirs the memory of Christ-followers, reminding them of the truths they once heard and fanning the flames of faith. We live in an age of forgetfulness, so when knowledge fades and conviction cools, the church needs to be reminded of the great truths of the faith. When done well, preaching as reminding is not empty, perfunctory repetition. Rather, it is the work of soul-watchers. Preaching as Reminding describes the dynamic role of the remembrancer, who prompts thankfulness and repentance, raises hope, fosters humility and wisdom, exhorts obedience, and encourages community. With decades of preaching experience, Arthurs explains how to stir memory through vivid language, story, delivery, and ceremony. He urges preachers to take up this task with buoyancy and hope because the Lord God has commissioned and equipped them to serve as the Lord's remembrancers.
---
Author(s):
Joseph R. Dodson & David E. Briones
Publisher:
IVP Academic
Price:
$2.99
 (May 4-5)
What forces shaped the intellectual world of the apostle Paul? How familiar was he with the great philosophers of his age, and to what extent was he influenced by them? When he quoted Greco-Roman sources, what was his aim?
Pauline scholars wrestle with such questions in journal articles and technical monographs, but now Paul and the Giants of Philosophy brings the conversation into the college classroom and the church. Each essay addresses Paul's interaction with Greco-Roman philosophical thinking on a particular topic, such as faith, slavery, gift-giving, and the afterlife. And each chapter includes discussion questions and reading lists to help readers engage the material further.
Dodson and Briones have gathered contributors with diverse views from various traditions who are united in the desire to make Paul's engagement with ancient philosophy accessible to many readers.
---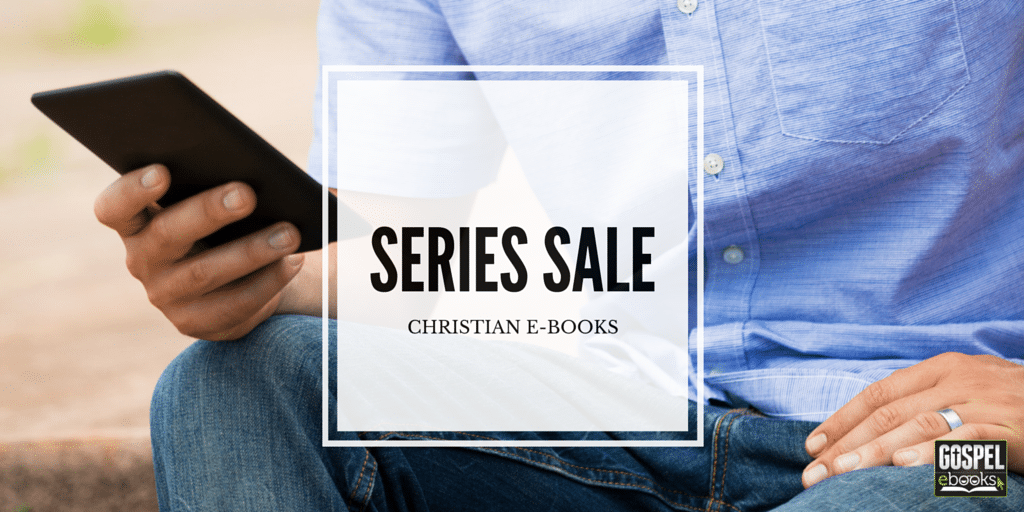 In this grab bag we have 3 e-books from A Little Book Series which were published by IVP. The prices and sale dates that the publisher has provided are under each ebook cover.
[table "4648" not found /]
---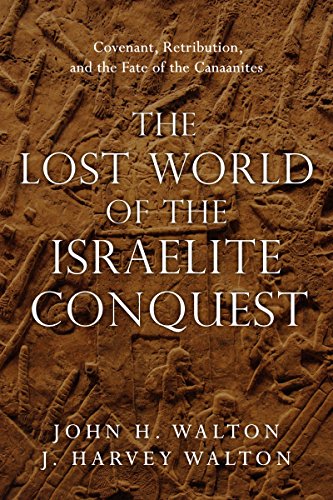 Author(s): John H. Walton & J. Harvey Walton
Publisher: IVP Academic
Price: $4.99 

Holy warfare is the festering wound on the conscience of Bible-believing Christians. Of all the problems the Old Testament poses for our modern age, this is the one we want to avoid in a mixed company.
But do the so-called holy war texts of the Old Testament portray a divinely inspired genocide? Did Israel slaughter Canaanites at God's command? Were they enforcing divine retribution on an unholy people? These texts shock us. And we turn the page. But have we rightly understood them?
In The Lost World of the Israelite Conquest, John Walton and J. Harvey Walton take us on an archaeological dig, excavating the layers of translation and interpretation that over time have encrusted these texts and our perceptions. What happens when we take new approaches, frame new questions? When we weigh again their language and rhetoric? Were the Canaanites punished for sinning against the covenanting God? Does the Hebrew word herem mean "devote to destruction"? How are the Canaanites portrayed and why? And what happens when we backlight these texts with their ancient context?
The Lost World of the Israelite Conquest keenly recalibrates our perception and reframes our questions. While not attempting to provide all the answers, it offers surprising new insights and clears the ground for further understanding.
---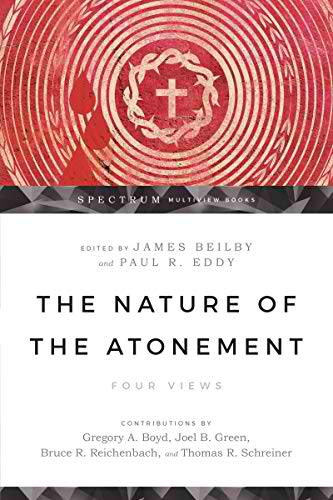 The Nature of the Atonement: Four Views (Spectrum Multiview Book Series)
Editor: James Beilby & Paul Eddy
Publisher: IVP Academic
Price: $5.99 (Ends Nov 30)


A long history of biblical exegesis and theological reflection has shaped our understanding of the atonement today. The more prominent highlights of this history have acquired familiar names for the household of faith: Christus Victor, penal substitutionary, subjective, and governmental.
Recently the penal substitutionary view, and particularly its misappropriations, has been critiqued, and a lively debate has taken hold within evangelicalism. This book offers a "panel" discussion of four views of atonement maintained by four evangelical scholars.
The proponents and their views are:
Gregory A. Boyd: Christus Victor view
Joel B. Green: Kaleidescopic view
Bruce R. Reichenbach: Healing view
Thomas R. Schreiner: Penal Substitutionary view
Following an introduction written by the editors, each participant first puts forth the case for their view. Each view is followed by responses from the other three participants, noting points of agreement as well as disagreement.
This is a book that will help Christians understand the issues, grasp the differences and proceed toward a clearer articulation of their understanding of the atonement.
---
Biblical Hermeneutics: Five Views (Spectrum Multiview Book Series)
Author(s): Stanley E. Porter Jr. & Beth M. Stovell
Publisher: IVP Academic
Price: $5.99 (Ends Nov 30)


Five experts in biblical hermeneutics gather here to state and defend their approach to the discipline. Contributors include: Craig Blomberg with the historical-critical/grammatical approach, Richard Gaffin with the redemptive-historical approach, Scott Spencer with the literary/postmodern approach, Robert Wall with the canonical approach and Merold Westphal with the philosophical/theological approach.
---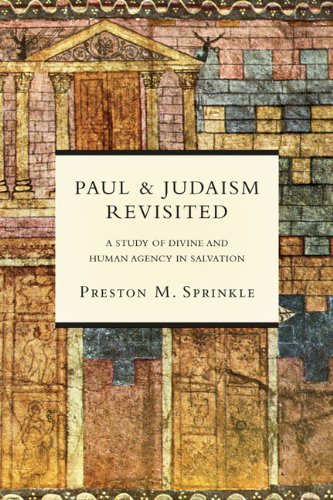 Author(s):  Preston M. Sprinkle
Publisher: IVP Academic
Price: $6.99   (Sept 23-25)


Preaching's Preacher's Guide to the Best Bible Reference for 2014 (Pauline Studies)
Ever since E. P. Sanders published Paul and Palestinian Judaism in 1977, students of Paul have been probing, weighing and debating the similarities and dissimilarities between the understandings of salvation in Judaism and in Paul. Do they really share a common notion of divine and human agency? Or do they differ at a deep level? And if so, how? Broadly speaking, the answers have lined up on either side of the old perspective and new perspective divide. But can we move beyond this impasse?
Preston Sprinkle reviews the state of the question and then tackles the problem. Buried in the Old Testament's Deuteronomic and prophetic perspectives on divine and human agency, he finds a key that starts to turn the rusted lock on Paul's critique of Judaism. Here is a proposal that offers a new line of investigation and thinking about a crucial issue in Pauline theology.
---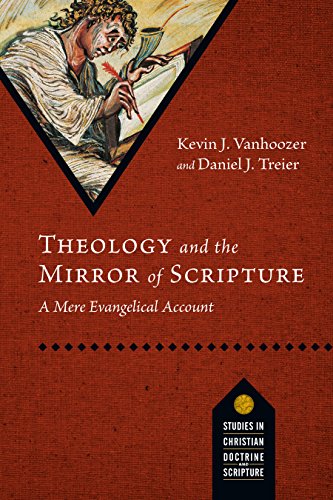 Author(s): Kevin J. Vanhoozer & Daniel J. Treier
Publisher: IVP Academic
Price: $6.99

Evangelicalism has long been a hotly disputed label, and what counts as evangelical theology is often anyone's guess. Is evangelicalism a static bounded set defined by clear doctrinal limits, or is it a dynamic centered set without a discernible circumference?
In this inaugural volume in the Studies in Christian Doctrine and Scripture, Kevin Vanhoozer and Daniel Treier present evangelical theology as an "anchored" set, rooted in the Trinity. In response to increasing evangelical fragmentation, Theology and the Mirror of Scripture offers a clarion call to reconceive evangelical theology theologically by reflecting on the God of the gospel as mirrored in Scripture. Such "mere" evangelical theology will be an exercise in Christian wisdom for the purpose of building up the fellowship of saints.
---
---
Gospel eBooks is a participant in the Amazon Services LLC Associates Program, an affiliate advertising program designed to provide a means for sites to earn advertising fees by advertising and linking to amazon.com. View our
Privacy Policy
.