---
Author(s): Dr and Mrs Howard Taylor
Publisher: GLH Publishing
Price: $1.99

This is the classic biography of Hudson Taylor, the missionary to China and the founder of the China Inland Mission. This is a must read for anyone considering missions or already engaged in it and encouragement to any Christian.
---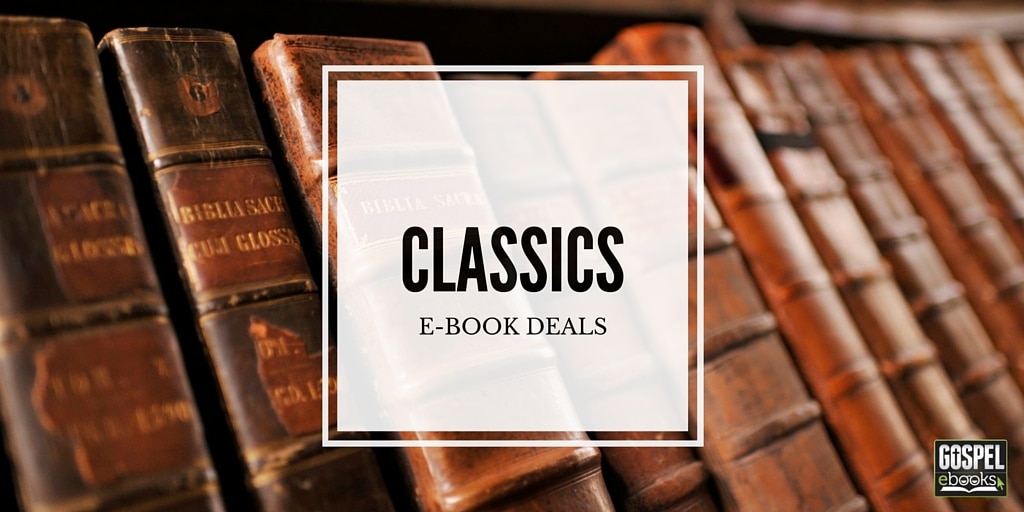 In this grab bag we have 14 Christian Classic e-books from Moody which were written by various authors. The prices that our source has provided are under each ebook cover.
---
Author(s): Dr. & Mrs. Howard Taylor
Publisher: Moody Publishers
Price: $3.27

A spiritual biography of the "father of modern missions," Hudson Taylor's Spiritual Secret poses the question: What empowered Hudson Taylor's ministry in China? The answer: a fierce faith that believed God truly would fulfill the promises in His Word. Written by the missionary statesman's son and daughter-in-law, this book is intended for Christians who "need and long for just the inward joy and power that Hudson Taylor found." Hudson Taylor's secret, it turns out, is available to any who call on Christ's name.
"An easy, non-self-denying life will never be one of power," Taylor said. "Fruit-bearing involves cross-bearing. There are not two Christs–an easygoing one for easygoing Christians, and a suffering, toiling one for exceptional believers. There is only one Christ. Are you willing to abide in Him, and thus to bear much fruit?"
---
---