---
Join our list
Subscribe to our mailing list and get interesting stuff and updates to your email inbox.
Delighted: What Teenagers Are Teaching the Church about Joy
Author(s): Kenda Creasy Dean, Wesley W. Ellis, Justin Forbes, Abigail Visco Rusert
Publisher: Eerdmans
Price: $2.99

What would youth ministry look like if it were based on a pursuit of authentic Christian joy?
Joy is not often a word young people associate with church—but it should be. By reimagining three common practices in youth ministry through the theological lens of joy, veteran youth workers Kenda Creasy Dean, Wesley Ellis, Justin Forbes, and Abigail Visco Rusert demonstrate how to shift this association and become more honest about what youth ministry can, and can't, do to support young people and their faith. Grounding youth ministry in joy rather than in fear also models a way forward for the church. It reminds us that youth ministry is not a tool for anxious congregations to use to ensure their survival. Rather, youth ministry—like all ministry—is a way to help people name and experience God's delight, free from fear and anxiety about their futures.
Delighted is the first book to emerge from the Yale Center for Faith and Culture's Adolescent Faith and Flourishing project, offering a sustained reflection on joy's practical importance for youth ministry. With reflection questions offered at the end of each chapter, Delighted is easy for youth ministers, volunteers, and pastors to pick up and use immediately—tapping into young people's instinctive desire for joy for the entire church, as well as for ministry with teenagers.
---
How Youth Ministry Can Change Theological Education — If We Let It
Editor(s): Kenda Creasy Dean & Christy Lang Hearlson
Publisher: Eerdmans
Price: $3.99 DEAL EXPIRED


Since 1993, forty-nine theological seminaries have created opportunities for high school students to participate in on-campus High School Theology Programs (HSTPs) that invite them to engage in serious biblical and theological study. Many of the young people who take part in these programs go on to become pastoral or lay leaders in their churches. What has made these programs so successful — especially given the well-documented "crisis of faith" among young people today?
In this book thirteen contributors — many of whom have created or led one of these innovative theology programs — investigate answers to this question. They examine the pedagogical practices the HSTPs have in common and explore how they are contributing to the leadership of the church. They then show how the lessons gleaned from these successful programs can help churches, denominations, and seminaries reimagine both theological education and youth ministry.
---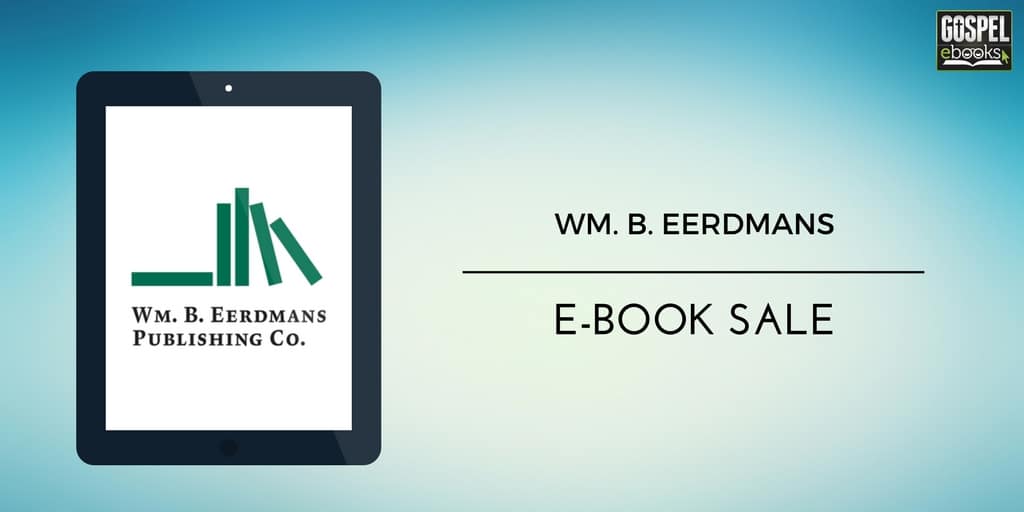 In this grab bag we have 50 e-books from Eerdmans. The prices that the publisher has provided are under each ebook cover. This sale is scheduled to last for all of December.
[table "4632" not found /]
---
---
Gospel eBooks is a participant in the Amazon Services LLC Associates Program, an affiliate advertising program designed to provide a means for sites to earn advertising fees by advertising and linking to amazon.com. View our
Privacy Policy
.