---
Join our list
Subscribe to our mailing list and get interesting stuff and updates to your email inbox.
Author(s):
Tremper Longman III
Publisher:
IVP Academic
Price:
$2.99
  (Nov 16-17)
Beyond the familiar lions' den and fiery furnace, much of the book of Daniel seems baffling to modern readers. The first half recounts stories full of ancient Near Eastern protocol and imperial court drama; the second half features apocalyptic visions of monstrous beasts and cosmic conflict. Many Christians misunderstand or simply avoid the book. But failing to read Daniel well means missing a critical part of God's message to us.
According to Tremper Longman III, when we read Daniel on its own terms and in its original context, we'll discover that all of the book is easier to understand than we might think. In this volume of the popular How to Read Series, Longman brings his expertise as an Old Testament scholar and teacher to orient readers to a proper engagement with Daniel. He examines the book's genre, structure, historical background, and major theological message before diving deeper into each of the stories and visions.
As we learn how to enter the world of Daniel, we find a message not only for his generation but also for ours: even in hostile circumstances, God is in control, and he will have the final victory. Longman draws out this theme of Daniel for the twenty-first century, finding help for faithful living in a toxic culture and hope in a troubled world. How to Read Daniel is the perfect starting point for anyone studying, teaching, or seeking a reliable guide to this ancient book.
---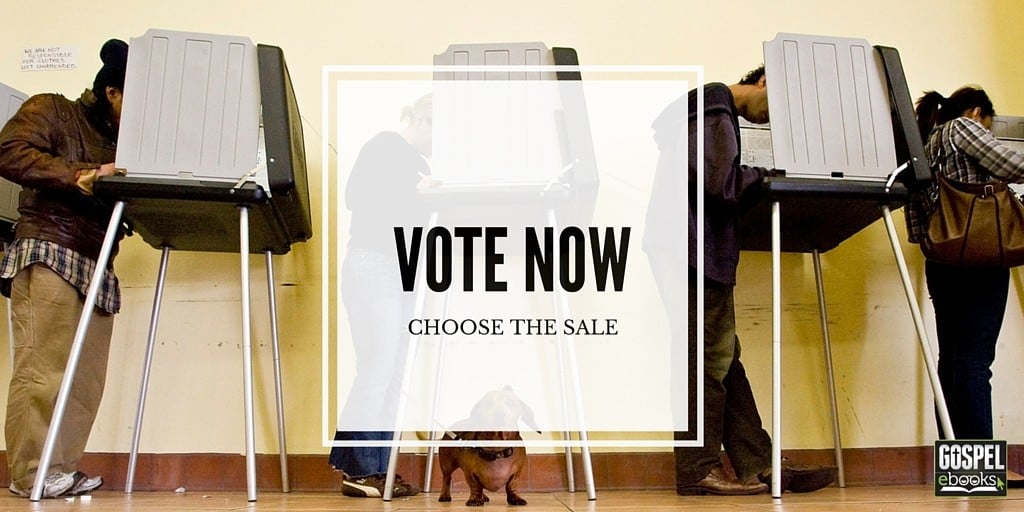 Gospel e-books is working together with Christian publishers to allow you to choose what e-books you'd like to have discounted. Cast your vote below and the book with the most votes in each poll will be placed on sale soon after. If there are less than 100 total votes in a particular poll, the winning book will not be discounted.
---
---
Book details:
Kregel: Preaching with Variety: How to Re-create the Dynamics of Biblical Genres (Preaching With Series) by Jeffrey Arthurs vs. Preaching with Accuracy: Finding Christ-Centered Big Ideas for Biblical Preaching by Randal E. Pelton
Intervarsity Press: How to Read Daniel (How To Read Series) by Tremper Longman III vs. How to Read Job (How to Read Series) by John H. Walton & Tremper Longman III
Cruciform Press: Grace Is Free: One Woman's Journey from Fundamentalism to Failure to Faith by Marci Preheim vs. Servanthood as Worship: The Privilege of Life in a Local Church by Nate Palmer
New Leaf: World Religions and Cults Volume 3: Materialistic and Naturalistic Religions by Bodie Hodge & Roger Patterson vs. World Religions and Cults: Counterfeits of Christianity (Volume 1) by Bodie Hodge & Roger Patterson
Good Book Company: Escaping Escapism: Stop putting things off. Start taking things on. by Dave Griffith-Jones vs. Time for Every Thing?: How to be busy without feeling burdened (Live Different) by Matt Fuller
Crossway: John Calvin: For a New Reformation by Derek Thomas vs. Calvin on the Christian Life: Glorifying and Enjoying God Forever by Michael Horton
Christian Focus: Plight of Man and the Power of God by Martyn Lloyd-Jones vs. Magnify The Lord by Martyn Lloyd-Jones
---
---
Gospel eBooks is a participant in the Amazon Services LLC Associates Program, an affiliate advertising program designed to provide a means for sites to earn advertising fees by advertising and linking to amazon.com. View our
Privacy Policy
.