---
Join our list
Subscribe to our mailing list and get interesting stuff and updates to your email inbox.
Author(s):
William M. Struthers
Publisher:
Intervarsity Press
Price:
$2.99
 (Nov 8-9)
Pornography is powerful. Our contemporary culture as been pornified, and it shapes our assumptions about identity, sexuality, the value of women and the nature of relationships. Countless Christian men struggle with the addictive power of porn. But common spiritual approaches of more prayer and accountability groups are often of limited help.
In this book neuroscientist and researcher William Struthers explains how pornography affects the male brain and what we can do about it. Because we are embodied beings, viewing pornography changes how the brain works, how we form memories and make attachments. By better understanding the biological realities of our sexual development, we can cultivate healthier sexual perspectives and interpersonal relationships. Struthers exposes false assumptions and casts a vision for a redeemed masculinity, showing how our sexual longings can actually propel us toward sanctification and holiness in our bodies.
With insights for both married and single men alike, this book offers hope for freedom from pornography.
---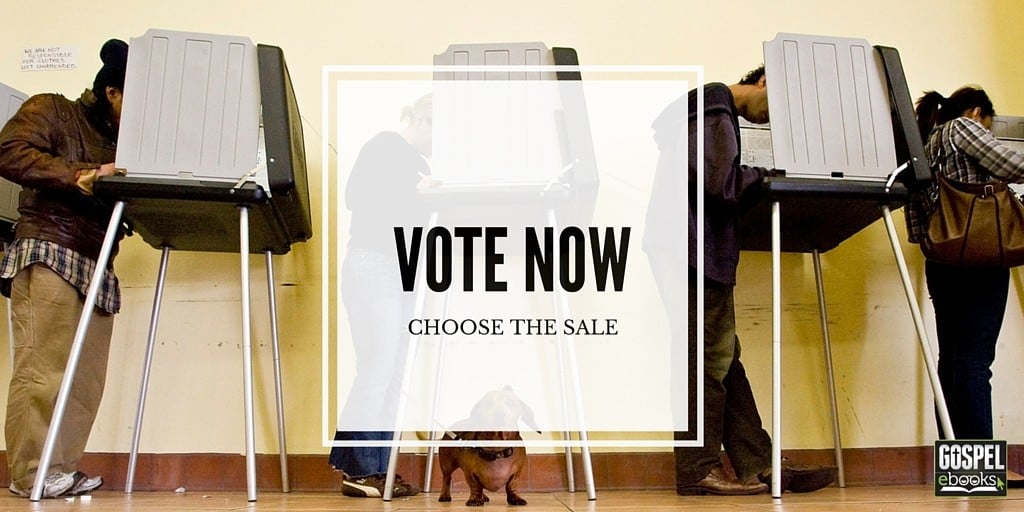 Gospel e-books is working together with Christian publishers to allow you to choose what e-books you'd like to have discounted. Cast your vote below and the book with the most votes in each poll will be placed on sale soon after. If there are less than 100 total votes in a particular poll, the winning book will not be discounted.
---
---
Book details:
Kregel: Preaching with Passion (Preaching With Series) by Alex Montoya vs. When God Breaks Through: Sermons on Revival by Vance Havner
Intervarsity Press: Facing "The Talk": Conversations with My Four Daughters About Sex by Wendy Elizabeth Chapin vs. Wired for Intimacy: How Pornography Hijacks the Male Brain by William M. Struthers
Reformation Heritage: None Else: 31 Meditations on God's Character and Attributes by Joel R. Beeke & Brian Cosby vs. Be Reconciled with God: Sermons of Andrew Gray by Andrew Gray
New Leaf: Creation Facts of Life by Gary Parker vs. Building Blocks in Earth Science by Gary Parker
Good Book Company: How Do We Know Christianity Is Really True? (Big Questions) by Chris Morphew vs. Seven Reasons to (Re)Consider Christianity by Ben Shaw
Crossway: Liberating Ministry from the Success Syndrome by R. Kent Hughes & Barbara Hughes vs. Lead: 12 Gospel Principles for Leadership in the Church by Paul David Tripp
Christian Focus: Held in Honor: Wisdom for Your Marriage from Voices of the Past by Robert Plummer & Matthew Haste vs. To Walk or Stay by Lara Williams
---
---
Gospel eBooks is a participant in the Amazon Services LLC Associates Program, an affiliate advertising program designed to provide a means for sites to earn advertising fees by advertising and linking to amazon.com. View our
Privacy Policy
.