---
Join our list
Subscribe to our mailing list and get interesting stuff and updates to your email inbox.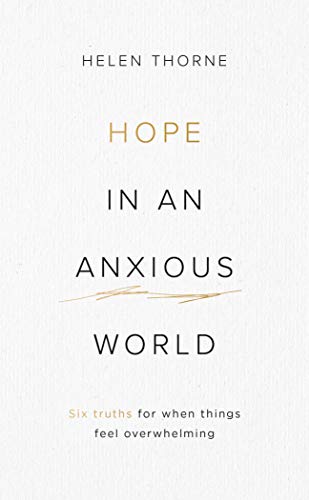 Author(s):
Helen Thorne
Publisher:
The Good Book Company
Price:
$2.99
(Nov 24-25)
Help and hope from the Bible when you feel anxious.
Whether mildly, moderately or severely, feeling anxious is something most of us experience at some point in our lives. At its core, it's a fear—a sense of worry or tension—about what is or what might occur, but it's not one that helps. It drags us down—it doesn't enable us to thrive—and it leaves us unequipped for the day ahead.
This short, sympathetic and warm book will help both Christian and non-Christian readers understand anxiety better, learn some useful techniques to cope with it and, most importantly, show how the living God can liberate us from its grip.
Whether you are used to reading about God or not even sure if he really exists (or if he cares about your anxiety in any meaningful way), this book has precious words of encouragement for you.
"As you read, it is my prayer that you will come to see real hope and take the first few steps in a lifetime of change." Helen Thorne, author.
Ideal for giving away to those who are feeling anxious—whether Christian or non-Christian.
---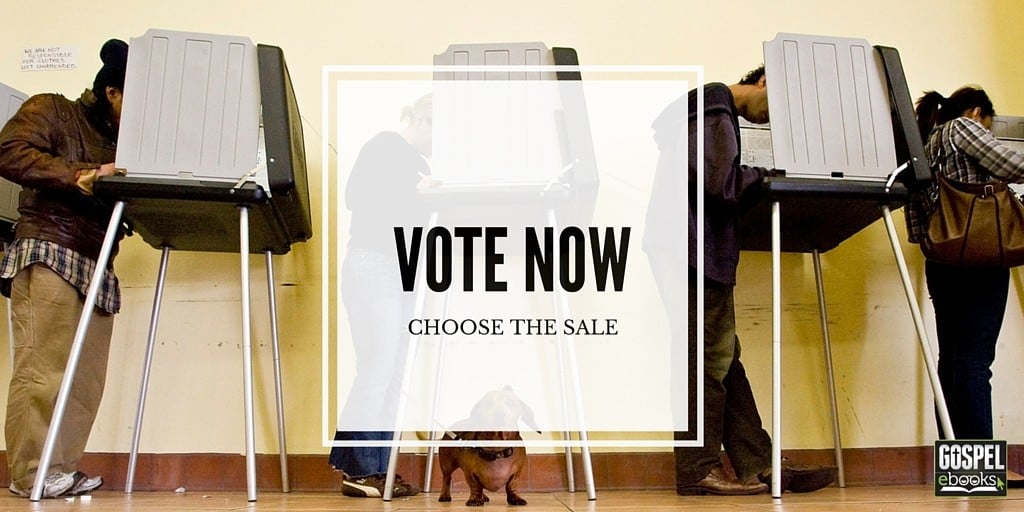 Gospel e-books is working together with Christian publishers to allow you to choose what e-books you'd like to have discounted. Cast your vote below and the book with the most votes in each poll will be placed on sale soon after. If there are less than 100 total votes in a particular poll, the winning book will not be discounted.
---
---
Book details:
Kregel: Engaging Generation Z: Raising the Bar for Youth Ministry by Tim McKnight vs. Defending Your Faith, Revised and Expanded: Reliable Answers for a New Generation of Seekers and Skeptics by Dan Story
Intervarsity Press: The First Thanksgiving: What the Real Story Tells Us About Loving God and Learning from History by Robert Tracy McKenzie vs. Thanksgiving: An Investigation of a Pauline Theme by David W. Pao
Reformation Heritage: The Scandal of Stumbling Blocks: Avoiding Spiritual Harm by Matthew Vogan & Catherine Hyde vs. A Certain Sound: A Primer on Open Air Preaching by Ryan Denton
New Leaf: The True Story of Noah's Ark by Tom Dooley vs. Inside Noah's Ark: Why it Worked by Laura Welch
Good Book Company: Living without Worry: How to replace anxiety with peace (Live Different) by Timothy Lane vs. Hope in an Anxious World: 6 Truths for When Things Feel Overwhelming by Helen Thorne
Crossway: What Does It Mean to Fear the Lord?: "How the Fear of God Delights and Stengthens" by Michael Reeves vs. Rejoice and Tremble: The Surprising Good News of the Fear of the Lord by Michael Reeves
Christian Focus: Coping with Change – Ecclesiastes by Walter C Kaiser Jr. vs. Why Everything Matters: The Gospel in Ecclesiastes by Phil Ryken
---
---
Gospel eBooks is a participant in the Amazon Services LLC Associates Program, an affiliate advertising program designed to provide a means for sites to earn advertising fees by advertising and linking to amazon.com. View our
Privacy Policy
.