---
Join our list
Subscribe to our mailing list and get interesting stuff and updates to your email inbox.
Gospel e-books is working together with Christian publishers to allow you to choose what e-books you'd like to have discounted. Cast your vote below and the book with the most votes in each poll will be placed on sale soon after. If there are less than 100 total votes in a particular poll, the winning book will not be discounted.
---
---
Book details:
Kregel: The Peaceful Wife by April Cassidy vs. To Love, Honor, and Vacuum by Sheila Wray Gregoire
Crossway: Biblical Theology: How the Church Faithfully Teaches the Gospel by Nick Roark and Robert Cline vs. Biblical Theology in the Life of the Church: A Guide for Ministry by Michael Lawrence
New Leaf: Don't Miss the Boat by Paul Taylor vs. Inside Noah's Ark: Why it Worked by Laura Welch
Intervarsity Press: Small Faith-Great God by N. T. Wright vs. The Challenge of Jesus: Rediscovering Who Jesus Was and Is by N. T. Wright
Christian Focus: A Christian's Pocket Guide to Good Works and Rewards: In this Life and the Next by Mark Jones  vs. A Christian's Pocket Guide to Mary: Mother of God? by Leonardo De Chirico
Reformation Heritage: To Win Our Neighbors for Christ: The Missiology of the Three Forms of Unity by Wes Bredenhof vs. Theodorus Frelinghuysen's Evangelism: Catalyst to the First Great Awakening by Scott Maze
---
Author(s): Sheila Wray Gregoire
Publisher: Kregel Publications
Price: $1.99

From advertisements to mommy blogs to Pinterest, scenes of domestic bliss abound, painting a picture of perfection and expectation nearly impossible to live up to. Why can't you work a full-time job, stylishly clothe yourself and your children, plan a party for twelve with handmade decorations, keep your house sparkling clean without chemicals, and bake a gourmet meal in the same day? Everyone else is doing it! For many women, housework has become more than chores that need to be done; it is a symbol of identity. Sheila Wray Gregoire wants to stop that thinking in its tracks and help women back to a life of balance–for their sakes and for their families. She encourages women to shift their focus from housekeeping to relationships and shows them how to foster responsibility and respect in all family members. The second edition retains the helpful, concrete advice on everyday situations such as strategies for tackling chores and budgets and tips on effective communication, while incorporating the wisdom Sheila has gained through her interaction with thousands of readers of her blog and through her speaking ministry over the past ten years. Through the principles in To Love, Honor, and Vacuum, Gregoire promises readers they can grow and thrive in the midst of their hectic lives-even if their circumstances stay the same.
---
In this grab bag we have 12 e-books from Tyndale House. The prices and sale dates that the publisher has provided are under each book cover.
[table "2693" not found /]
---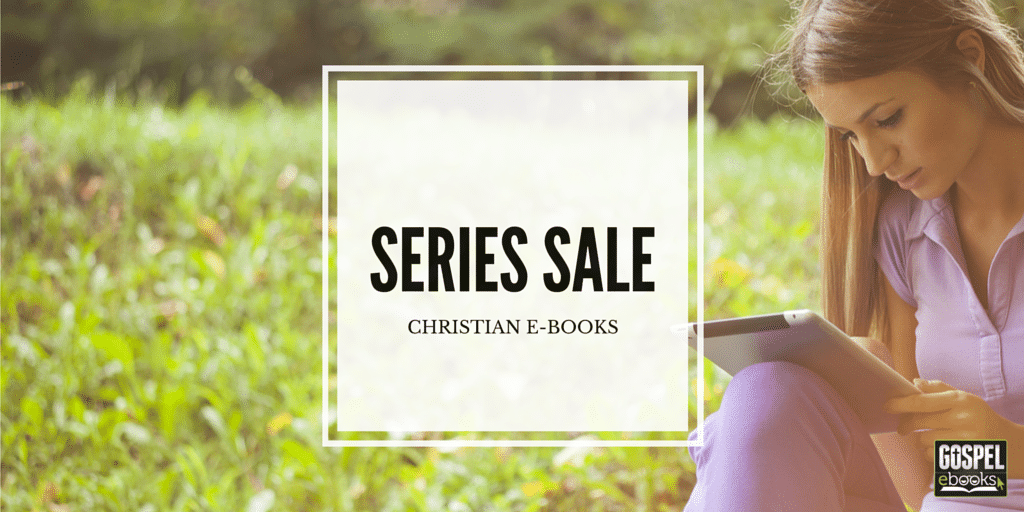 In this grab bag, we have 3 e-books from the Quaker Brides Series which were written by Lyn Cote and published by Tyndale House Publishers. The prices that our source has provided are under each book cover.
---
---
Gospel eBooks is a participant in the Amazon Services LLC Associates Program, an affiliate advertising program designed to provide a means for sites to earn advertising fees by advertising and linking to amazon.com. View our
Privacy Policy
.