---
Join our list
Subscribe to our mailing list and get interesting stuff and updates to your email inbox.
In this grab bag, we have 12 e-books from Crossway. The prices and sale dates that they have provided are under each book cover.

---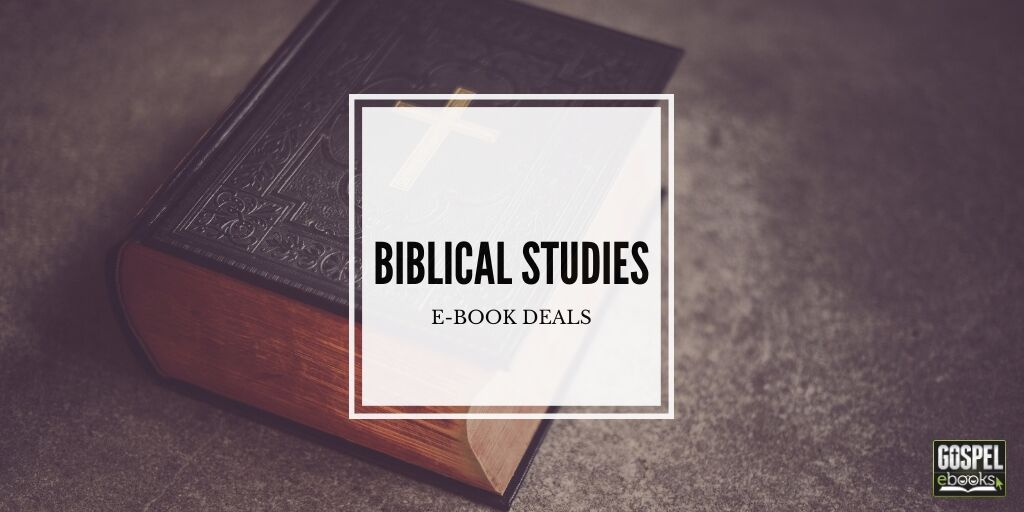 In this grab bag, we have 21 e-books ​on biblical studies​. The prices and sale dates that our sources have provided are under each ebook cover.

---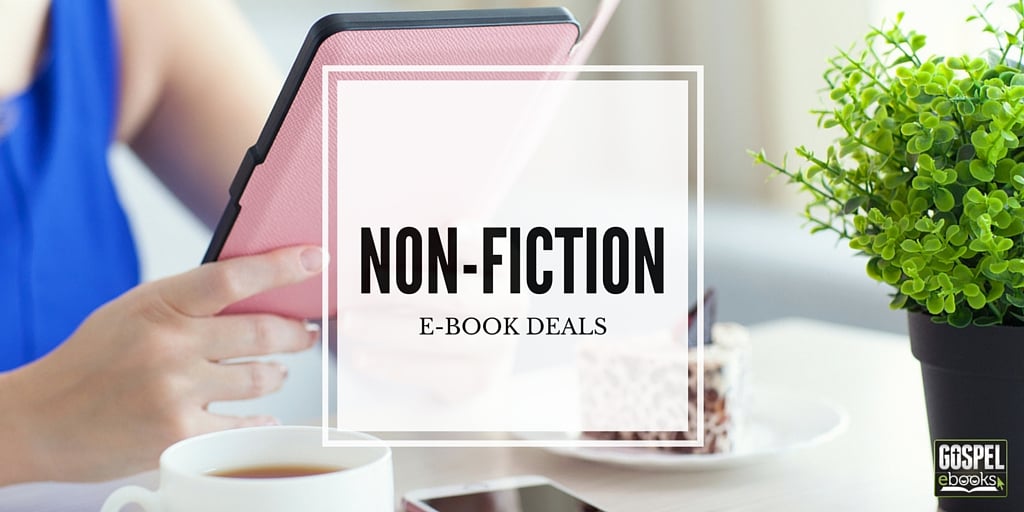 In this grab bag, we have 8 eBooks from Intervarsity Press. The prices and sale dates that they have provided are under each book cover.
---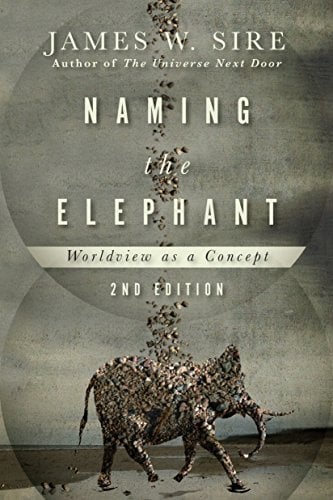 Author(s):
James W. Sire
Publisher:
Intervarsity Press
Price:
$2.99
(July 11-12)
What is a worldview?
What lies behind your thoughts about almost everything?
For more than thirty years, James W. Sire has grappled with this issue. In his widely used textbook The Universe Next Door, first published in 1976, Sire offered a succinct definition of a worldview and cataloged in summary fashion seven basic worldview alternatives. Students, critics, new literature and continued reflection have led him to reexamine and refine his definition of a worldview. This second edition companion volume to The Universe Next Door is the fruit of that effort, offering readers his most mature thought on the concept of a worldview, addressing such questions as
What is the history of the concept itself?
What is the first question you should ask in formulating a worldview?
How are worldviews formed existentially as well as intellectually?
Is a worldview primarily an intellectual system, a way of life or a story?
What are the public and private dimensions of a worldview?
What role can worldview think to play in assessing your own worldview and those of others, especially in light of the pluralism in today's world?
Naming the Elephant is an excellent resource for exploring more deeply how and why worldview thinking can aid you in navigating your pluralistic universe.
---
Author(s): Kimberley Woodhouse
Publisher: Barbour Books
Price: $3.82

Can a religious separatist and an opportunistic spy make it in the New World?
A brand new series for fans of all things related to history, romance, adventure, faith, and family trees.
Mary Elizabeth Chapman boards the Speedwell in 1620 as a Separatist seeking a better life in the New World. William Lytton embarks on the Mayflower as a carpenter looking for opportunities to succeed—and he may have found one when a man from the Virginia Company offers William a hefty sum to keep a stealth eye on company interests in the new colony. The season is far too late for good sailing and storms rage, but reaching land is no better as food is scarce and the people are weak. Will Mary Elizabeth survive to face the spring planting and unknown natives? Will William be branded a traitor and expelled?
Join the adventure as the Daughters of the Mayflower series begins with The Mayflower Bride by Kimberley Woodhouse.
More to come in the Daughters of the Mayflower series:
The Mayflower Bride by Kimberley Woodhouse – set 1620 Atlantic Ocean (February 2018)
The Pirate Bride by Kathleen Y'Barbo – set 1725 New Orleans (April 2018)
The Captured Bride by Michelle Griep – set 1760 during the French and Indian War (June 2018)
The Patriot Bride by Kimberley Woodhouse – set 1774 Philadelphia (August 2018)​
The Cumberland Bride by Shannon McNear – set 1794 on the Wilderness Road (October 2018)
The Liberty Bride by MaryLu Tyndall – set 1814 Baltimore (December 2018)
---
In this grab bag we have 8 Bible study e-books from The Bible Knowledge Commentary which were edited by John F. Walvoord & Roy B. Zuck and published by David C. Cook. The prices and sale dates that the publisher has provided are under each ebook cover.
---
Author(s): Jay Sekulow
Publisher: Center Street
Price: $3.99 (Ends Dec 3)


In his new book, New York Times bestselling author Jay Sekulow presents a political and historical rationale for the existence of Israel as a sovereign nation.
The State of Israel and its very right to exist is a lynchpin issue not only in the Middle-East, but is a critical issue to the world at large. Whether it is the blatant and stated desire of ISIS, Hamas, Hezbollah, or Iran to wipe Israel from the face of the earth, or the more subtle but equally insidious aim to delegitimize Israel's existence through efforts at UNESCO, the goal is the same-to get rid of Israel.
Here is the book that defends, Israel's right to exist as a sovereign nation. As Chief Counsel for the American Center for Law and Justice, Jay Sekulow has fought with Israel hand-in-hand in some of Israel's most strategic, international battles. Now, he has pulled together the definitive and comprehensive look at Israel-one of the world's most controversial nations- and its importance to us as Americans and as a key focal point to the future of the world.
He looks at the legal case for its prominence, as well as the historical and political rationale for its existence as a sovereign nation and homeland for Jews today, and encourages readers to stand with him against the hatred, lies, and efforts to delegitimize one of the world's oldest nations.
---
---
Gospel eBooks is a participant in the Amazon Services LLC Associates Program, an affiliate advertising program designed to provide a means for sites to earn advertising fees by advertising and linking to amazon.com. View our
Privacy Policy
.