---
Join our list
Subscribe to our mailing list and get interesting stuff and updates to your email inbox.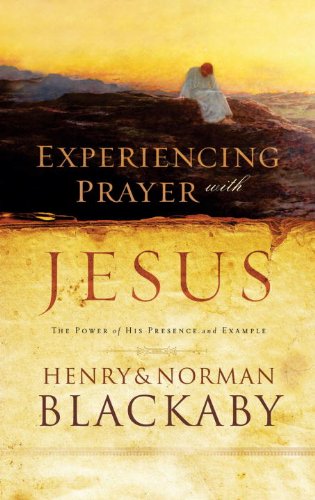 Author(s): Henry Blackaby & Norman Blackaby
Publisher: Multnomah
Price: $1.99   (Ends Oct 20)


Walk His steps, pray His way, and move beyond rituals to discover newe intimacy with Jesus.
Henry and Norman Blackaby's thorough study of Jesus' prayer life reveals astounding truths about God's intent for prayer. By the time you turn the last page of this 2006 National Day of Prayer book, your old notions will be replaced by the reality of Jesus' example. You'll experience the power of heaven and earth being joined together as the King of all creation lays His heart over yours. Your will becomes aligned with His. Discover freedom from methods and formulas, the beauty of a gentle step-by-step reformation process, and let God unfold His mighty purposes for you.
"in the days of His flesh,
when He had offered up prayers and supplications,
with vehement cries and tears…
was heard because of His godly fear."
Hebrews 5:7

The One who loved you to His death continues to pursue you.
He will humbly lay His heart over yours. Heaven and earth will agree. The supernatural will powerfully unfold. And you will be changed forever.
---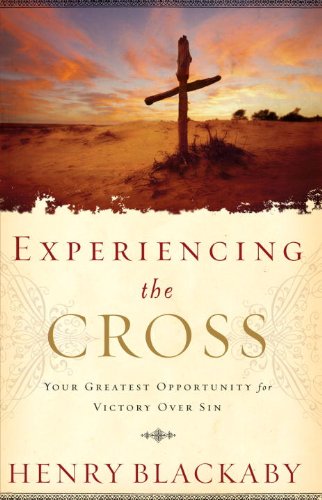 Author(s): Henry Blackaby
Publisher: Multnomah
Price: $1.99

Learn to surrender to the deeper dimensions of the cross, so that nothing can block the Lord's presence and power in your life!
Jesus Christ died not so that you would recognize a historical fact. Or memorize a particular doctrine. Or continue with life as is. No, Christ's death was God' s decisive deed in your life, conquering sin once and for all. The cross beckons you every day, with power to transform every detail of your existence as you begin to see Calvary from God's perspective.
Henry Blackaby leads you on an exploration through the deeper dimensions of the cross, ensuring that the further you go, the more you will:
– Deal radically and completely with sin
– Embrace a true and lasting union with Christ
– Experience the fullness and reality of His victory in your life
– And much more
Will you yield to God's provision in His cross? Will you receive the power and presence of Jesus Christ? Will you dare to experience the cross?
---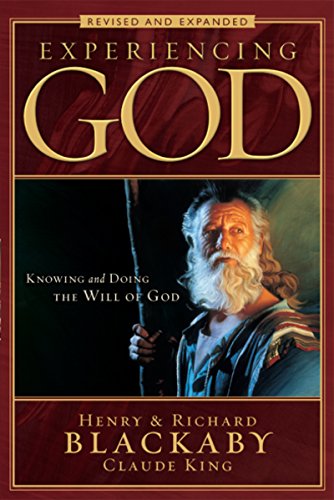 Experiencing God
Author(s): Henry T. Blackaby & Richard Blackaby
Publisher: B&H Publishing
Price: $2.99 (Ends Feb 12)


The Experiencing God ministry is even more vibrant today than when it began. As it continues to rise, and the world continues to change, the Experiencing God book has been revised and expanded with more than seventy percent of its material newly written.
A modern classic that has sold millions of copies worldwide, Experiencing God is based on seven Scriptural realities that teach us how to develop a true relationship with the Creator. By understanding how God is working through us even as we try to fathom His ways.
---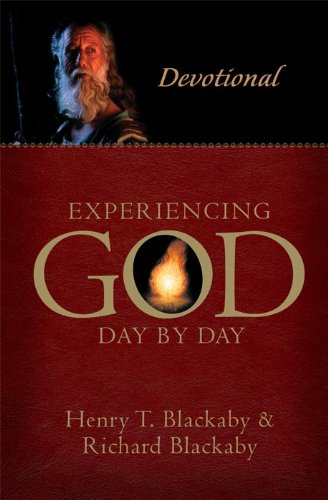 Experiencing God Day by Day
Author(s): Henry T. Blackaby & Richard Blackaby
Publisher: B&H Publishing
Price: $2.99 (Ends Feb 12)


A 365-day inspirational reader based on the best-selling book, Experiencing God.
---
In this grab bag we have 4 e-books from HarperCollins Christian Publishing. The prices and sale dates that the publisher has provided are under each ebook cover.
[table "4142" not found /]
---
Gospel e-books is working together with Christian publishers to allow you to choose what e-books you'd like to have discounted. Cast your vote below and the book with the most votes in each poll will be placed on sale soon after. If there are less than 100 total votes in a particular poll, the winning book will not be discounted.
---
[socialpoll id="2158750″ type="set"]
---
Book details:
Crossway Books: The Concise Dictionary of Christian Theology (Revised Edition) by Millard J. Erickson (vs.) Crossway ESV Bible Atlas by John D. Currid & David P. Barrett
New Leaf Publishing: Life of John Knox (vs.) The Life of John Newton
Barbour Publishing: The Knight's Bride: Chivalry Lives in 6 Stories from the Middle Ages (vs.) How God Grows a Woman of Wisdom: A Devotional Journal
New Hope Publishers: Experiencing God's Love in the Church by Tom Blackaby (vs.) Called and Accountable by Henry & Norman Blackaby
---
---
Gospel eBooks is a participant in the Amazon Services LLC Associates Program, an affiliate advertising program designed to provide a means for sites to earn advertising fees by advertising and linking to amazon.com. View our
Privacy Policy
.