---
Join our list
Subscribe to our mailing list and get interesting stuff and updates to your email inbox.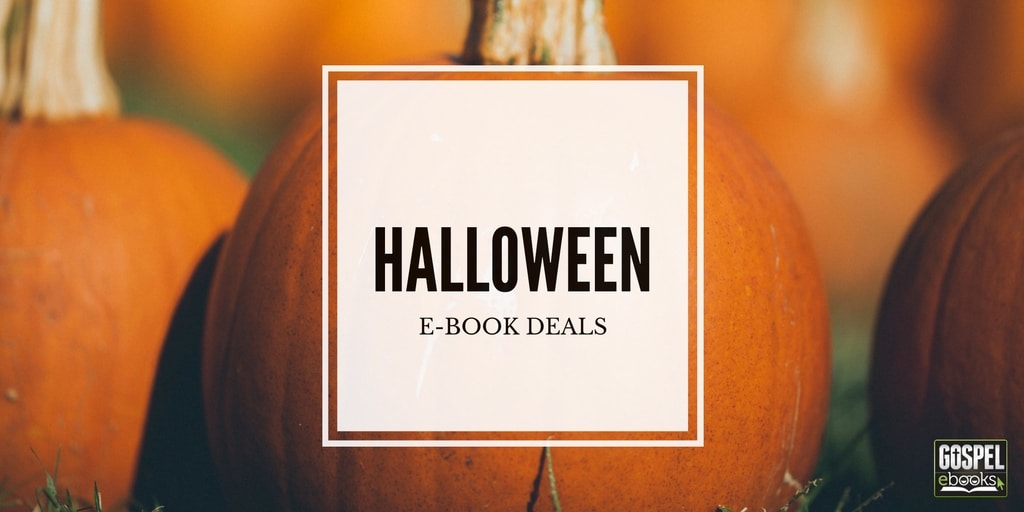 In this grab bag, we have 8 e-books from Charisma House which are on sale in celebration of Halloween 2021. The prices and sale dates that the publisher has provided are under each e-book cover.

---
Author(s):
R.C Sproul
Publisher:
Christian Focus Publications
Price:
$2.99
(Nov 27-28)
The concept of the invisible spiritual realm is something which is difficult for us to grasp. What we can see, hear, and feel we can take on face value that it is reality. But what about those things that are unseen? Scripture speaks about heaven, hell, angels and demons which are a part of this invisible spiritual realm. Internationally renowned Bible teacher R. C. Sproul helps us gain an understanding of these things so that we can come to a realisation that in fact all four are true realities that impact upon our everyday lives.
Dr. R. C. Sproul is a respected teacher, theologian and pastor. He is the founder and chairman of Ligonier Ministries. He currently serves as the director of Serve International and as senior minister of preacher and teaching at Saint Andrew's Chapel, Sanford, Florida. He can be heard teaching daily on the 'Renewing Your Mind' broadcast throughout sixty countries. He has a real heart for people to hear and do the Word of God in their lives.
---
Author(s): Bobby Conway
Publisher: Multnomah
Price: $3.99

Love Wins, the controversial bestselling book by Rob Bell, attempted to answer this question, which troubles nonbelievers and believers alike. Because Bell challenged traditional, orthodox Christian views of hell and the afterlife, many were left asking: "Are his ideas as reliable and hopeful as they sound? What does the Bible really say about hell?"
In Hell, Rob Bell, and What Happens When People Die, Bobby Conway, a recognized authority on Christian apologetics, brings clarity to these serious life and death issues. "Love really does win," according to Conway, "but it's through the death, burial, and resurrection of Jesus Christ."
Based on a thorough examination of Scripture and a careful analysis of Rob Bell's propositions, Conway delivers a compelling and concise explanation of hell, the afterlife, and a loving God. The conclusion: Everyone who believes and trusts in Christ has no need to fear the anguish of hell but can confidently anticipate the eternal joy of heaven.
---
---
Gospel eBooks is a participant in the Amazon Services LLC Associates Program, an affiliate advertising program designed to provide a means for sites to earn advertising fees by advertising and linking to amazon.com. View our
Privacy Policy
.