---
Join our list
Subscribe to our mailing list and get interesting stuff and updates to your email inbox.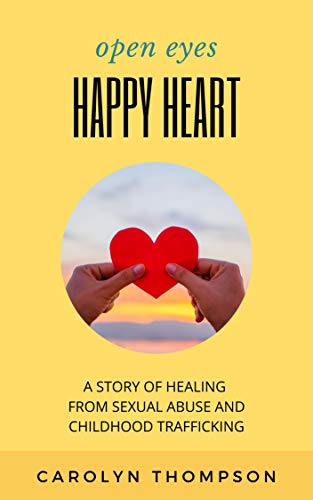 Author(s):
Carolyn Thompson
Publisher:
 N/A
Price:
$2.99
Childhood abuse can rob you of many things: your sense of safety, your sense of value—even your desire to live.
But God wants to heal you in every broken area.
This is the story of one woman's recovery from sexual abuse and childhood trafficking, but the pain involved in her journey is relatable to many different types of trauma.
Hear what God did for her…and then ask God what He wants to do for you.
He's waiting!
---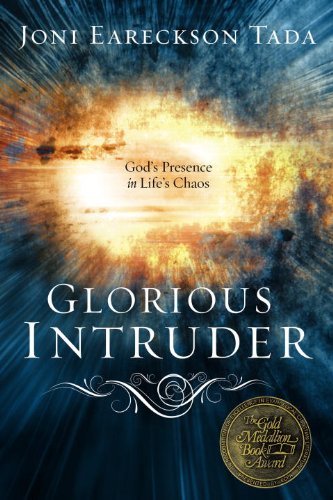 Author(s): Joni Eareckson Tada
Publisher: Multnomah
Price: $1.99 (Ends Aug 4)


Discover Peace, Perspective, and Healing.
From a human perspective, God often appears to be an intruder. He presumes, invades, and infringes upon our lives. At times, God encroaches with gentle, subtle reminders – at others, with sudden, devastating judgment.
God is not tucked away in some far corner of the universe, uncaring, unfeeling, unthinking…uninvolved. You can count on it – He is intimately involved with the tiniest details of your existence. Learn how His constant presence can bring peace, perspective, and healing into the puzzling and chaotic circumstances of your life.
---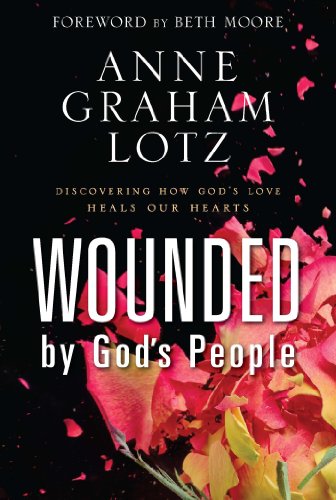 Author(s): Anne Graham Lotz
Publisher: Zondervan
Price: $0.99 (July 20-22)


Tucked into Abraham's biography is the story of Hagar, a young Egyptian slave with whom Abraham had a son named Ishmael. Hagar stood out because she was wounded—not physically, but in ways that were as emotionally and spiritually painful as any injury to a body would be. Some wounds were provoked by her own bad behavior, but others were inflicted by those who considered themselves God's people.
Anne Graham Lotz, too, has been wounded by God's people. Some wounds have been deeper than others, some have come out of nowhere, and still, others have been provoked by her own behavior, but all of the wounds have been deeply painful. They seemed to hurt even more when the wounders wrapped their behavior in a semblance of religion or piety.
As Hagar's story unfolds, you will discover that wounded people often become wounders themselves. While Anne identifies with the wounded, the unpleasant reality is that she also identifies with the wounders, because she has been one, too. She knows from experience that wounding is a cycle that needs to be broken. And by God's grace, it can be.
Many have had similar experiences. And perhaps you are among those who have been so deeply hurt that you have confused God's imperfect people with God. Maybe you have even run away from God as a result. Or perhaps you have been a wounder to the extent that you are living in a self-imposed exile, believing you are unworthy to be restored to a warm, loving relationship with God or with God's people. Whatever your hurts may be, Wounded by God's People helps you to begin a healing journey—one that enables you to reclaim the joy of God's presence and all the blessings God has for you.
God loves the wounded. And the wounders.
---
In this grab bag we have 18 non-fiction e-books from Harvest House. The prices and sale dates that the publisher has provided are under each ebook cover.
[table "3994" not found /]
---
Author(s): Mandy Hale
Publisher: Faithwords
Price: $2.99 (Ends Dec 3)


Mandy Hale, the creator of The Single Woman, the social media movement that rewrote the rulebook about singleness, challenges every woman to see that she is sufficient, acceptable, and complete.
After years of trying to prove she was enough in the world's eyes, even working alongside Oprah and hitting the New York Times bestseller list, Mandy hit rock bottom. But as it turned out, that very rock bottom became the most firm foundation she had ever planted her feet on. A foundation so solid, it finally provided the springboard she needed to outrun the taunting shadow of unworthiness that she'd tried to escape her whole life.
Now she wants readers to see that though life may not always be lighthearted and happy and shiny, each woman is deserving of the life she dreams of and hopes for. Nothing readers do can ever take away from their worthiness or enough-ness in God's eyes.
This book is for any woman who wants to overcome heartbreak, claim her healing and step into wholeness!
---
Author(s): Crystal Renaud
Publisher: Moody Publishers
Price: $3.37

Addiction to pornography is not just a man's problem—it's also a woman's battle. Sharing her own struggle with sexual addiction, Renaud helps you break the bonds of alienation and shame and experience freedom. Discover how to surrender to God, practice confession, embrace accountability, take responsibility, and share your path to healing with others.
---
---
Gospel eBooks is a participant in the Amazon Services LLC Associates Program, an affiliate advertising program designed to provide a means for sites to earn advertising fees by advertising and linking to amazon.com. View our
Privacy Policy
.