---
Join our list
Subscribe to our mailing list and get interesting stuff and updates to your email inbox.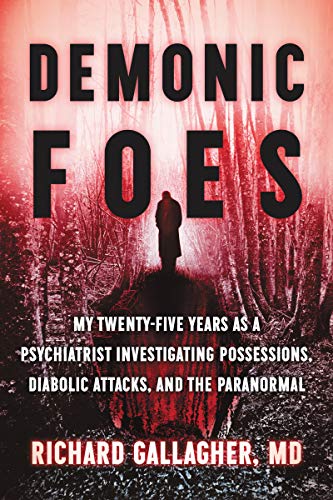 Author(s): Richard Gallagher
Publisher:  HarperOne
Price: $2.99 (Ends Jan 31)


The world's leading psychiatric authority on demonic possession delves into the hidden world of exorcisms and his own transformation from cynic to believer over the course of his twenty-five-year career.
Successful New York psychiatrist Richard Gallagher was skeptical yet intrigued when a hard-nosed, no-nonsense Catholic priest asked him to examine a woman for a possible exorcism. Meeting her, Gallagher was astonished. The woman's behavior defied logic. In an instant, she could pinpoint a person's secret weaknesses. She knew how individuals she'd never known had died, including Gallagher's own mother, who passed away after a lengthy battle with ovarian cancer. She spoke fluently in multiple languages, including Latin—but only when she was in a trance.
---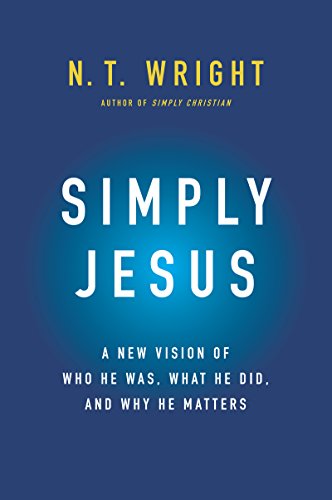 Simply Jesus: A New Vision of Who He Was, What He Did, and Why He Matters
Author(s): N. T. Wright
Publisher: HarperOne
Price:
$2.99
(Ends Jan 31)
In Simply Jesus, bestselling author and leading Bible scholar N.T. Wright summarizes 200 years of modern Biblical scholarship and models how Christians can best retell the story of Jesus today. In a style similar to C.S. Lewis's popular works, Wright breaks down the barriers that prevent Christians from fully engaging with the story of Jesus. For believers confronting the challenge of connecting with their faith today, and for readers of Timothy Keller's The Reason for God, Wright's Simply Jesus offers a provocative new picture of how to understand who Jesus was and how Christians should relate to him today.
---
The Kingdom New Testament: A Contemporary Translation
Author(s): N. T. Wright
Publisher: Zondervan
Price:
$3.99
(Ends Jan 31)
The New Testament for the Twenty-First Century
Many readers of the New Testament have grown overly familiar with the biblical text, losing sight of the wonder and breadth of its innovative ideas and world-changing teachings about the life and role of Jesus of Nazareth. In The Kingdom New Testament, N. T. Wright, author and one of the world's leading New Testament scholars, offers an all-new English translation that invigorates these sacred texts and allows contemporary readers to encounter these historic works afresh. The original Greek text is vibrant, alive, and active, and Wright's translation retains that spirit by providing a new English text for the twenty-first-century reader. At the same time, based on his work as a pioneering interpreter of the Bible, Wright also corrects other translations so as to provide more accurate representations of the original writers' intent.
The Kingdom New Testament features consistent use of gender-neutral language and a more "popular-level" language matching character of the original Greek, while maintaining the vibrancy and urgency of the original work. It will help the next generation of Christians acquire a firsthand understanding of what the New Testament had to say in its own world, and what it urgently has to say in ours.
Features:
Complete text of the Kingdom New Testament—a fresh, new translation by N. T. Wright
Preface by N. T. Wright
Dozens of maps throughout the text
Paragraph headings
---
Author(s):  Stephen C. Meyer
Publisher:  HarperOne
Price: $2.99 (Ends Jan 31)


The New York Times bestselling author of Darwin's Doubt, Stephen Meyer,presents groundbreaking scientific evidence of the existence of God, based on breakthroughs in physics, cosmology, and biology.
Beginning in the late 19th century, many intellectuals began to insist that scientific knowledge conflicts with traditional theistic belief—that science and belief in God are "at war." Philosopher of science Stephen Meyer challenges this view by examining three scientific discoveries with decidedly theistic implications. Building on the case for the intelligent design of life that he developed in Signature in the Cell and Darwin's Doubt, Meyer demonstrates how discoveries in cosmology and physics coupled with those in biology help to establish the identity of the designing intelligence behind life and the universe.
Meyer argues that theism—with its affirmation of a transcendent, intelligent and active creator—best explains the evidence we have concerning biological and cosmological origins. Previously Meyer refrained from attempting to answer questions about "who" might have designed life. Now he provides an evidence-based answer to perhaps the ultimate mystery of the universe. In so doing, he reveals a stunning conclusion: the data support not just the existence of an intelligent designer of some kind—but the existence of a personal God.
---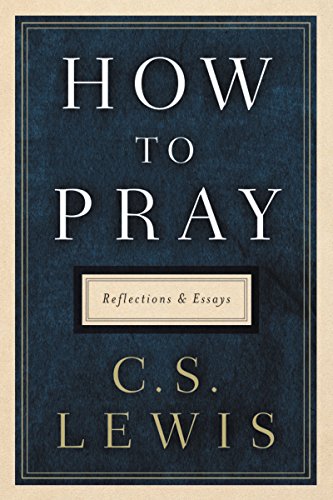 Author(s): C.S. Lewis
Publisher:  HarperOne
Price: $1.99

The revered teacher and bestselling author of such classic Christian works as Mere Christianity and The Screwtape Letters, C. S. Lewis here offers wisdom and lessons that illuminate our private dialogue with God—prayer—in this collection drawn from the breadth of his writings.
C. S. Lewis's insights on Christianity and his reflections on Christian life continue to guide us more than fifty years after his death. How to Pray showcases Lewis's enduring wisdom on prayer and its place in our daily lives.
Cultivated from his many essays, articles, and letters, as well as his classic works, How to Pray provides practical wisdom and instruction to help readers nurture their spiritual beliefs and embrace prayer in all its forms. While many people would like to speak to God, they often don't know how to begin. Lewis guides them through the practice, illuminating the significance of prayer and why it is central to faith.
A welcome addition to the C. S. Lewis canon, How to Pray offers a deeper understanding of our personal tradition of prayer, our faith, and what is means to be a Christian.
---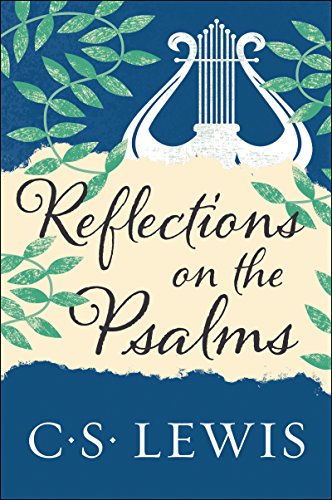 Author(s): C. S. Lewis
Publisher:  HarperOne
Price: $2.99 (Nov 15-29)


A repackaged edition of the revered author's moving theological work in which he considers the most poetic portions from Scripture and what they tell us about God, the Bible, and faith.
In this wise and enlightening book, C. S. Lewis—the great British writer, scholar, lay theologian, broadcaster, Christian apologist, and bestselling author of Mere Christianity, The Screwtape Letters, The Great Divorce, The Chronicles of Narnia, and many other beloved classics—examines the Psalms. As Lewis divines the meaning behind these timeless poetic verses, he makes clear their significance in our daily lives, and reminds us of their power to illuminate moments of grace.
---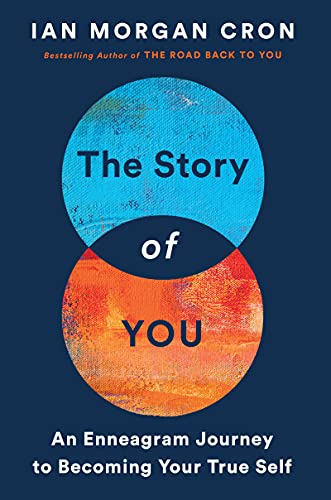 Author(s):  Ian Morgan Cron
Publisher:  HarperOne
Price: $2.99 (Oct 31-Nov 14)


"Insightful, humorous, practical, this book will not only help you understand the story you're telling yourself but also reveal a new story that allows you to love better."— Russell Moore, director of the Public Theology Project at Christianity Today
In this powerful, transformational guide, the author of the bestselling book The Road Back to You breaks new ground with the Enneagram—the ancient personality typing system—by revealing how each of us inhabits a broken story that runs counter to the Larger Story of divine grace and who we were created to be.
Drawing on his training as a psychotherapist and his own personal experience, Ian Cron explains how you can:
---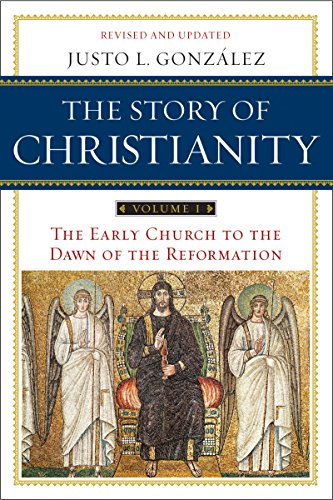 Author(s): Justo L. González
Publisher: HarperOne
Price: $2.99 (Oct 11 Only)


In this fully revised and updated edition, the lauded church historian Justo González tells the story of Christianity from its fragile infancy to its pervasive dominance at the dawn of the Protestant Reformation. The Story of Christianity, volume 1, relates the dramatic events, the colorful characters, and the revolutionary ideas that shaped the first fifteen centuries of the church's life and thought.
From Jesus's faithful apostles to the early reformist John Wycliffe, González skillfully weaves details from the lives of prominent figures tracing core theological issues and developments within the various traditions of the church. The Story of Christianity demonstrates at each point what new challenges and opportunities faced the church and how Christians struggled with the various options open to them, thereby shaping the future direction of the church.
---
---
Gospel eBooks is a participant in the Amazon Services LLC Associates Program, an affiliate advertising program designed to provide a means for sites to earn advertising fees by advertising and linking to amazon.com. View our
Privacy Policy
.