---
Join our list
Subscribe to our mailing list and get interesting stuff and updates to your email inbox.
Author(s): Phil Robertson
Publisher: Howard Books
Price: $0.99

This no-holds-barred autobiography chronicles the remarkable life of Phil Robertson, the original Duck Commander and Duck Dynasty® star, from early childhood through the founding of a family business.
LIVING THE DREAM
Duck calls—though the source of his livelihood—are not what makes Phil Robertson the man he is today. When asked what matters in his life, he's quick to say, "Faith, family, ducks—in that order."
It isn't often that a person can live a dream, but Phil Robertson, aka The Duck Commander, has proven that it is possible with vision, hard work, helping hands, and an unshakable faith in the Almighty. Phil's is the remarkable story of one man who followed the call he received from God and soon after invented a duck call that would begin an incredible journey to the life he had always dreamed of for himself and his family. In the love of his country, his family, and his maker, Phil has finally found the ingredients to the "good life" he always wanted.
If you ever wind up sitting face-to-face with Phil, you'll see that his enthusiasm and passion for duck hunting and the Lord is no act—it is truly who he is.
If you've watched the exceedingly popular A&E® program Duck Dynasty®, you already know the famed Phil Robertson. As patriarch of the Robertson clan and creator of Duck Commander duck calls, he fearlessly leads his family in a responsible work ethic and an active faith.
But what you don't know is his life before the show. In the pages of this book, you'll learn of Phil's colorful past and his wild road to the "happy, happy, happy" life he leads today. Before the "happy," Phil's passion for the outdoors and wild living led him down some shady paths. As a young husband and father, he became the proprietor of a rough bar and lived a life, as he says, of "romping, stomping, and ripping" for a number of years. He even left his wife and young boys for a short period of time.
Through it all, Phil Robertson has lived his life as a "called" man. Called to live off the land, called to leave a starring role in Louisiana Tech football (playing ahead of Terry Bradshaw) for duck hunting, called to wild living, called to create a new kind of duck call—and finally, called to follow God and lead a life of faith.
In this eye-opening and rousing book, you'll find stories that will shock you, as well as those that will inspire you. You'll get to know the man behind the legend, and you'll come away better for it.
---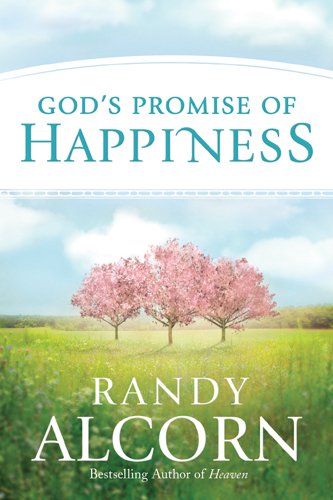 Author(s): Randy Alcorn
Publisher: Tyndale House Publishers
Price: $2.84

Think God doesn't want you to be happy? Think again.
We know that we will experience unimaginable joy and happiness in Heaven, but that doesn't mean we can't also experience joy and happiness here on earth.
In God's Promise of Happiness, bestselling author and noted theologian Randy Alcorn shares select passages and scripture from his latest hardcover release, Happiness, that provide insight, wisdom, and proof positive that God not only wants us to be happy, he commands it!
---
---
Gospel eBooks is a participant in the Amazon Services LLC Associates Program, an affiliate advertising program designed to provide a means for sites to earn advertising fees by advertising and linking to amazon.com. View our
Privacy Policy
.