---
Join our list
Subscribe to our mailing list and get interesting stuff and updates to your email inbox.
God With Us: Reflections on the Incarnation
Author(s): Charles Spurgeon
Publisher: GLH Publishing
Price: $0.99

In thirty-eight short writings Charles Spurgeon, the Prince of Preachers, reflects on the incarnation of Jesus Christ and what its significance it for Christians as a part of God's people, who he decided to assume to save. This is a great devotional especially during the time we celebrate the first coming of our Lord Jesus Christ.
---
The Treasury of David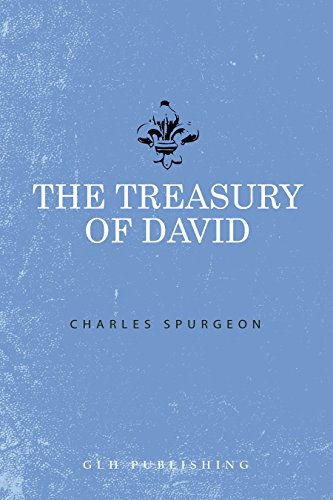 Author(s): Charles Spurgeon
Publisher: GLH Publishing
Price: $1.99

The Treasury of David is C.H. Spurgeon's magnum opus on the Psalms. The editor, David Otis Fuller, describes it as 'the whole realm of Christian truth.' All of the great doctrines of God's Word are dealt with by the masterminds of nearly every age since the first coming of Christ. Some of the nearly 700 expositors Spurgeon cites are Augustine, Chrysostom, Athanasius, Calvin, Luther, Bunyan, Matthew Henry and of course, Mr. Spurgeon himself. Here is a great source of golden insight into the Psalms that will endure through the ages.
---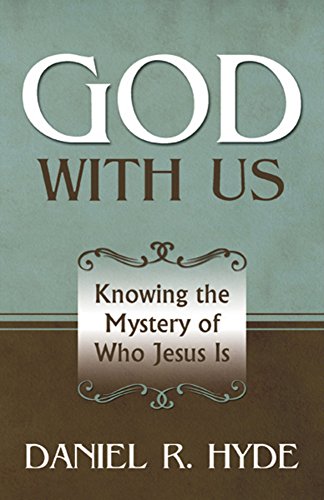 Author(s): Daniel R. Hyde
Publisher: Reformation Heritage Books
Price: $2.99   (Sept 30-Oct 12)


JESUS. The name means so many things to so many people. This book has as its aim to know Jesus. In order to know Him experientially and personally, we must know what the Bible says about Him. To come to this knowledge we must delve into the holy mysteries of the Word of God and the historic Christian faith. Whether you are a skeptic, an agnostic, an inquirer, or a convinced Christian, this book is meant to cause you to consider the mysteries that Jesus claimed of Himself that you too might join the cloud of witnesses that no man can number, confessing the name of Jesus—"God with us."
Author:
Daniel R. Hyde (M. Div., Westminster Seminary California) is the Pastor of Oceanside United Reformed Church in Oceanside, California. He is the author of Jesus Loves the Little Children (2006), The Good Confession (2006), What to Expect in Reformed Worship (2007), and With Heart and Mouth (2008).
Endorsement:
"'Why the God-Man?' Athanasius's question frames the entire complex of Christian faith, piety, worship, and practice. With devotional warmth and doctrinal clarity, Pastor Hyde makes an excellent tour guide through the treasures that lie at the heart of history-indeed, at the heart of God himself. Whatever the stage in the Christian pilgrimage, God with Us will lead readers from meditation to doxology." – Michael Horton, J. Gresham Machen Professor of Systematic Theology and Apologetics, Westminster Seminary California.
---
---
Gospel eBooks is a participant in the Amazon Services LLC Associates Program, an affiliate advertising program designed to provide a means for sites to earn advertising fees by advertising and linking to amazon.com. View our
Privacy Policy
.