---
Join our list
Subscribe to our mailing list and get interesting stuff and updates to your email inbox.
Author(s): Todd D. Hunter
Publisher: Intervarsity Press
Price: $2.99   (Mar 9-10)


Everybody wants to be spiritual. But nobody wants to be religious. Everybody is looking for a rich spiritual life. But nobody is looking to church.
As a pastor, Todd Hunter found himself disillusioned, burned out and needing to drop out of traditional forms of church. He experimented with house churches and other options but was still dissatisfied. Eventually, he found himself sneaking off to worship services on Sunday mornings with surprising results.
What did the historic spiritual practices of the church do for him? How did they lead to a life of centered peace, chart a path to simplicity and cause him to reach out to others while focusing on the glory of God?
Walk with Hunter on this journey to find spiritual riches in a surprising place. You might just give church another chance.
---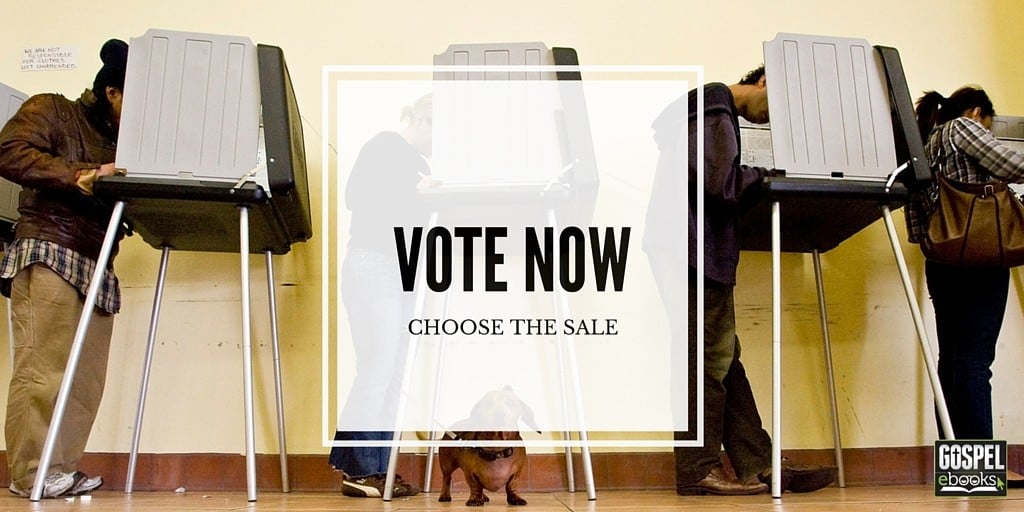 Gospel e-books is working together with Christian publishers to allow you to choose what e-books you'd like to have discounted. Cast your vote below and the book with the most votes in each poll will be placed on sale soon after. If there are less than 100 total votes in a particular poll, the winning book will not be discounted.
---
---
Book details:
Kregel: Basic Questions on Genetics, Stem Cell Research and Cloning: Are These Technologies Okay to Use? by John Kilner vs. The Mysterious Epigenome by Thomas E. Woodward & James P. Gills
Intervarsity Press: The Accidental Anglican: The Surprising Appeal of the Liturgical Church by Todd D. Hunter vs. Giving Church Another Chance: Finding New Meaning in Spiritual Practices by Todd D. Hunter
New Leaf: Advice for Seekers by Charles Spurgeon vs. Mornings and Evenings with Spurgeon by Charles Spurgeon
Good Book Company: Engaging with Jewish People: Understanding their World; Sharing Good News by Randy Newman  vs. Engaging with Hindus: Understanding their World; Sharing good news by Robin Thomson
Christian Focus: A Basket of Fragments: Notes for Revival by Robert M. McCheyne vs. Robert Murray McCheyne: A Burning Light by Alexander Smellie
Reformation Heritage: Pentecostal Outpourings: Revival and the Reformed Tradition by Michael A. G. Haykin, Robert Davis Smart, Ian Hugh Clary vs. Devoted to the Service of the Temple: Piety, Persecution, and Ministry in the Writings of Hercules Collins by Michael A.G. Haykin & Steve Weaver
---
---
Gospel eBooks is a participant in the Amazon Services LLC Associates Program, an affiliate advertising program designed to provide a means for sites to earn advertising fees by advertising and linking to amazon.com. View our
Privacy Policy
.