---
Join our list
Subscribe to our mailing list and get interesting stuff and updates to your email inbox.
In this grab bag, we have 18 biography and memoir e-books. The prices and sale dates that our sources have provided are under each e-book cover.
[table "4870" not found /]

---
Author(s): Laurie Ostby Kehler
Publisher: Harvest House Publishers
Price: $3.99 

Step Into Wonder
Has your breath ever caught at the sight of a sunset? Have you ever stopped in your tracks to listen to a birdsong? When was the last time you stood in awe of the world around you?
 
If it's been so long you can't remember, living life at a sprint might be leaving you nature blind. If you're feeling stressed, disconnected from God, and disenchanted with life, this book will help you find solace for your scattered soul.
 
Through storytelling, practical application, and reflective questions, Laurie Kehler invites you on a journey of discovery to…
escape the crazy and reset your spiritual compass to explore pathways of peace
seek connections with nature and others—starting in your own backyard
recognize God's work in creation and in your life as you live in expectation of his promises
Are you ready to set out on a new kind of adventure? Consider this your trail guide for uncovering God's signposts in the world and revealing his fingerprints on your life. 
---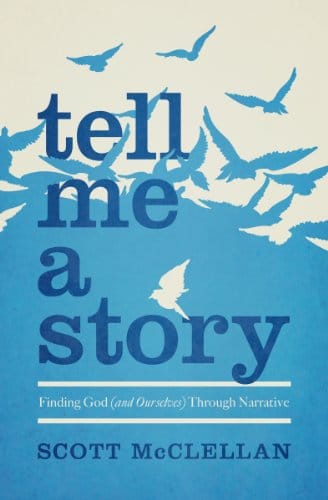 Author(s): Scott McClellan
Publisher: Moody Publishers
Price: $2.99

Jesus called His followers witnesses. We are, in fact, witnesses to His unfolding story. This story is not only our calling-it's the next generation's
best chance of identifying with the Church and changing the world.
As we become storytellers, we learn to see the world in terms of stories being lived and told. We discover deeper insights into God, ourselves, and others. Through story we uncover a better framework for understanding abstract concepts such as purpose and conflict, as well as more concrete aspects of our lives such as work, technology, communication, and community. Story touches every part of our lives because it's
the form factor of our lives-story is inside all of us, and we're all inside a story.
---
---
---
Gospel eBooks is a participant in the Amazon Services LLC Associates Program, an affiliate advertising program designed to provide a means for sites to earn advertising fees by advertising and linking to amazon.com. View our
Privacy Policy
.