---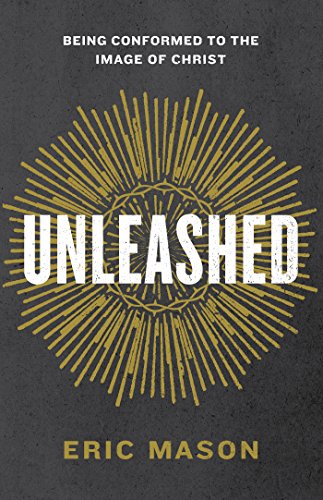 Unleashed: Being Conformed to the Image of Christ
Author(s): Eric Mason
Publisher: B&H Publishing
Price: $1.99 (Ends Mar 5)


You're a Christian, now what?
God not only saved you from something, but for something. Pastor Eric Mason is passionate about helping Christians unleash the transformative power of God in their lives as they learn to be faithful disciples of Jesus. Being conformed to the image of Christ is a lifelong journey for every Christian.
Mason understands that spiritual transformation doesn't occur overnight. Unleashed outlines the process of spiritual growth from the first moments of faith to the last. Readers discover their potential in Christ in an age that is so often marked by suffering, grief, and defeat.
Join countless others who are learning what it means to unleash God's power in their lives.
---
Beat God to the Punch: Because Jesus Demands Your Life
Author(s): Eric Mason
Publisher: B&H Publishing
Price: $1.99 (Ends Mar 5)


Jesus demands your entire life. In Beat God to the Punch: Because Jesus Demands Your Life, Author Eric Mason succinctly articulates God's call of discipleship on every person. In a winsome, persuasive tone, Mason calls people into a posture of submission to the gospel.
Eric Mason masterfully roots out the areas of life where we try to tell God, "Do not enter." In light of Jesus' free offer of the good news, Pastor Mason challenges readers to turn our affections away from those things that hold hostage our hearts and consider what it means to be an authentic follower of the Messiah.
God desires to transform every area of your life. Yet, most often, transformation seems to come when we willingly submit ourselves to the lordship of Jesus Christ. Why not beat God to the punch and seize a grace-filled life?
Beat God to the Punch is for anyone who has ever asked, "What does it mean to follow Jesus?" Believers and unbelievers alike will find both comfort and challenge on the pages of Mason's work.
---
---