---
Join our list
Subscribe to our mailing list and get interesting stuff and updates to your email inbox.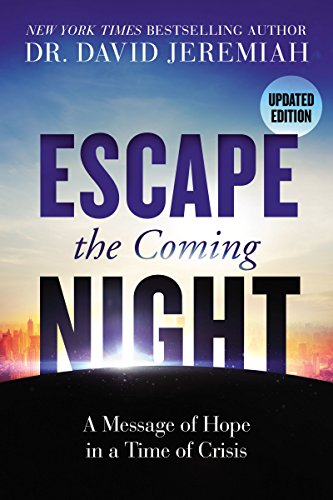 Author(s): Dr. David Jeremiah
Publisher: Thomas Nelson
Price: $2.99 (July 24-26)


There's no doubt the world is in trouble. We see tragedy in the streets and violence in the news. We hear increasingly divisive political debates that spotlight the deep and bitter divisions in our society. We feel the pain and confusion of a culture that seems to be coming apart at the seams.
How do we explain so much chaos? How do we live with such turmoil? And is there any hope for peace in our time?
As one of the world's most beloved Bible teachers, Dr. David Jeremiah is the perfect voice to help answer these questions. And in Escape the Coming Night, Dr. Jeremiah walks through the perfect Scripture for these uncertain times: The Book of Revelation. In Dr. Jeremiah's hands, this exploration of Revelation is shocking and eye-opening, but also consistently uplifting—and a vital message for our time.
---
In this grab bag we have 53 non-fiction e-books from Thomas Nelson. The prices and sale dates that the publisher has provided are under each ebook cover.
---
In this grab bag we have 39 e-books on Christian living from HarperCollins Christian Publishing. The prices and sale dates that the publisher has provided are under each ebook cover.
[table "4300" not found /]
---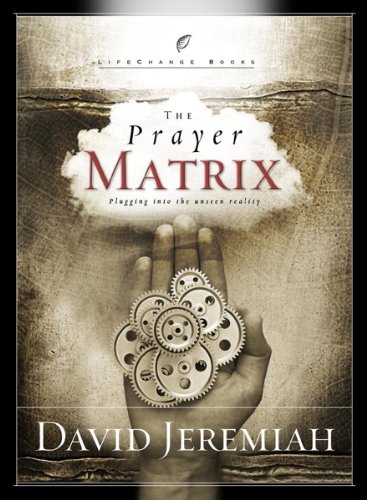 Author(s): Dr David Jeremiah
Publisher: Multnomah
Price: $1.99 (Ends Apr 7)


David Jeremiah approaches the good news of God's willingness to respond to our prayers from a fresh angle, describing prayer as the built-in trigger for the good things that happen in this world. Readers will discover just how eagerly God is waiting to answer us. Like a loving father, He is always glad to have us come to Him as children with the things that are on our heart! Prayer delights God's heart, because He has ordained the processes of the world to work through the prayers of His people.
You Can Make a Difference
Your prayers mean more than you realize. At the moment you pray, you connect to the most powerful force in the universe. You become an integral part of the rich, complex communication network of prayer.
God has hard-wired the universe to work through prayer. It's breathtaking to realize that the all-powerful God intends you to have such a huge part in the work of ushering in His kingdom for all eternity. Enter the matrix and discover the ultimate reality—a reality beyond your imagination.
Story Behind the Book
Even Dr. Jeremiah struggles with prayer. He has read near 100 books on the subject. God is just waiting for His people to pray so that He can pour out His abundant blessing on them. Nothing is too big or too small to bring to God. He is waiting for you to pour out your requests to Him—and become part of the prayer matrix.
---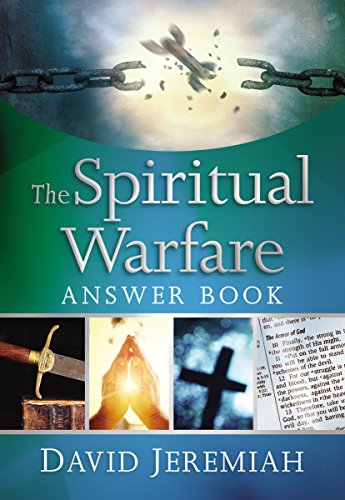 Author(s): Dr. David Jeremiah
Publisher: Thomas Nelson
Price: $1.99 (Mar 6-8)


Do you have questions in regard to spiritual warfare? What is it exactly, and how does it impact our lives?
Trusted pastor and bestselling author Dr. David Jeremiah brings clarity to the complex topic of spiritual warfare. From his years of teaching on this subject, Pastor Jeremiah has selected answers to your pertinent questions concerning victory in the spiritual realm.
---
Author(s): Dr. David Jeremiah
Publisher: Thomas Nelson
Price: $0.99

We live in a time of deep uncertainty. And yet, the Bible promises we were created to enjoy lives of freedom, even in times when the world around us seems filled with darkness. We were created to be overcomers, conquering the greatest obstacles in our lives.
In his new book, Overcomer, beloved teacher David Jeremiah offers his insights on one of the most quoted but least understood passages of the Bible: the apostle Paul's admonition to the Ephesians to take up the whole armor of God (Ephesians 6:10-18). With his signature depth, wisdom, and compassion, Dr. Jeremiah explores the powerful relevance of spiritual armor as a critical tool each day as we confront the specific challenges in our lives and of our time.
If you've had enough of living in defeat, it is time to find renewed strength and claim the promises of God's Word to overcome life's greatest threats.
---
---
Gospel eBooks is a participant in the Amazon Services LLC Associates Program, an affiliate advertising program designed to provide a means for sites to earn advertising fees by advertising and linking to amazon.com. View our
Privacy Policy
.