---
Join our list
Subscribe to our mailing list and get interesting stuff and updates to your email inbox.
Author(s):
Brad Hambrick
Publisher:
Cruciform Press
Price:
$2.99
(Jan 12-13)
Conversations among friends accomplish more than debates between opponents…
Conversations on controversial issues do not to go well when the dialogue happens community-to-community or figurehead-to-figurehead. Whether it's race, religion, or politics, groups don't talk well with groups. Too much is at stake when we feel like our words and actions speak for the collective whole. Platforms and podiums will never accomplish what can only be done around dinner tables and in living rooms.
Two individuals from those respective groups are much more likely to forge a good relationship, influencing one another in various ways. Unfortunately, an individual who listens well is often viewed by his or her collective compatriots as engaging in compromise; at the group level, representing each side fairly feels too much like agreement.
That is why the aim of this book is friendship. Friendship is the level at which influence can be had, because the dialogue does not seek to represent an agenda but to understand a person. Friendship is what protects good points from becoming gotcha moments.
---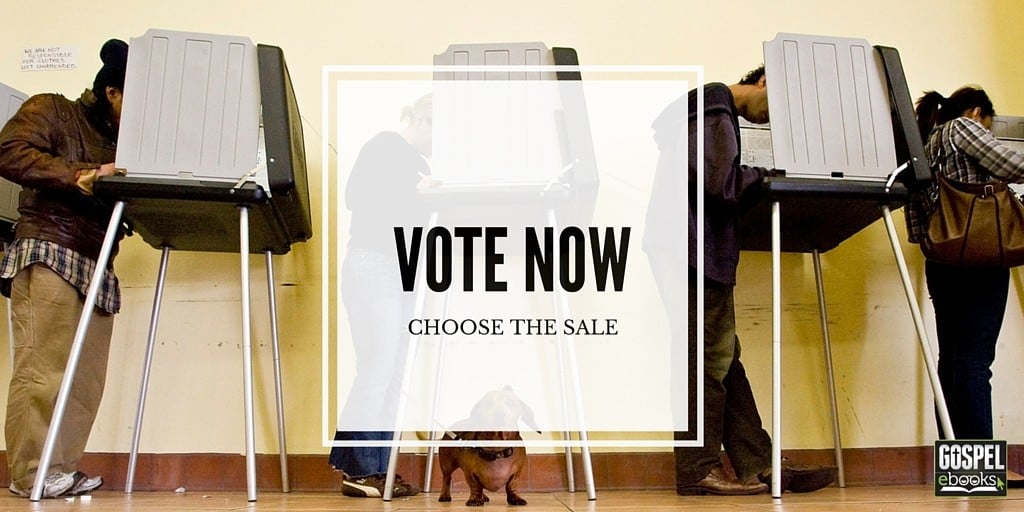 Gospel e-books is working together with Christian publishers to allow you to choose what e-books you'd like to have discounted. Cast your vote below and the book with the most votes in each poll will be placed on sale soon after. If there are less than 100 total votes in a particular poll, the winning book will not be discounted.
---
---
Book details:
Kregel: 40 Questions About Calvinism by Shawn D. Wright vs. 40 Questions about Interpreting the Bible by Robert L. Plummer
Intervarsity Press: Separated by the Border: A Birth Mother, a Foster Mother, and a Migrant Child's 3,000-Mile Journey by Gena Thomas vs. A Prayer for Orion: A Son's Addiction and a Mother's Love by Katherine James
Cruciform Press: Do Ask, Do Tell, Let's Talk: Why and How Christians Should Have Gay Friends by Brad Hambrick vs. The Company We Keep: In Search of Biblical Friendship by Jonathan Holmes
New Leaf: The Biblical Basis for Modern Science (The Henry Morris Signature Collection) by Henry Morris vs. Men of Science, Men of God (The Henry Morris Signature Collection) by Henry Morris
Good Book Company: Happily Ever After: How Easter can Change your Life for Good by Jonty Allcock vs. The Resurrection in Your Life: How the living Christ changes your world by Mike McKinley
Harvest House: Tough Stuff Parenting: Helping Your Kids Navigate Faith and Culture by Paul Basden & Jim Johnson vs. 12 Huge Mistakes Parents Can Avoid: Leading Your Kids to Succeed in Life by Tim Elmore
Christian Focus: David Brainerd: A Flame for God (History Makers) by Vance Christie vs. J.C. Ryle: That Man of Granite with the Heart of a Child by Eric Russell
---
---
Gospel eBooks is a participant in the Amazon Services LLC Associates Program, an affiliate advertising program designed to provide a means for sites to earn advertising fees by advertising and linking to amazon.com. View our
Privacy Policy
.