---
Join our list
Subscribe to our mailing list and get interesting stuff and updates to your email inbox.
Author(s):
Tony Evans
Publisher:
Harvest House Publishers
Price:
$2.99
 (May 28-29)
God Has Something Great in Store for You!
"We know that God causes all things to work together for good to those who love God, to those who are called according to His purpose." ROMANS 8:28
***
You've heard that "all things work together for good" countless times. So why do you still feel so unfulfilled?
Taken in its full context, Romans 8:28 contains a beautiful promise for you. The key to making this real is to love God and live life according to His purpose, not yours. When you surrender your hopes, dreams, and plans to God and truly let Him lead you, He will cause everything in your life—the good, the bad, and the bittersweet—to work toward His ultimate plan for you.
Let these heartfelt devotions from Dr. Tony Evans draw you closer to God, encourage you to submit to His will, and trust Him to shape your God-appointed destiny. Discover the unparalleled joy of living a life of purpose through Jesus Christ!
---
In this grab bag, we have 18 e-books from David C. Cook. The prices and sale dates that they have provided are under each book cover.
[table "4812" not found /]

---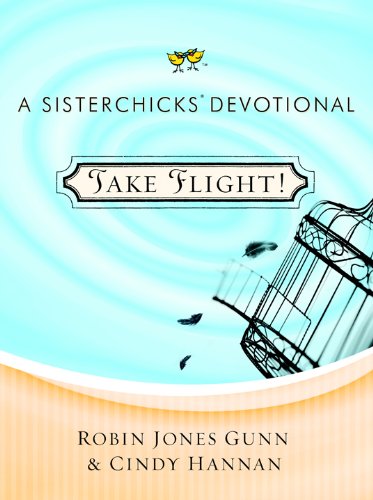 Author(s): Robin Jones Gunn & Cindy Hannan
Publisher: Multnomah
Price: $1.99

Dig In, Soar Up!
Spread your wings and really go places with Take Flight , the first devotional/ponder/prayer/make-it-what-you-need book in the Sisterchicks in the Word series! Robin Jones Gunn and her Sisterchick, Cindy Hannan, offer a collection of fresh, insightful devotions that will rejuvenate the quiet time gone dry. Along with key Scripture verses, they kick in travel tips, wisdom (such as, when a woman knows she's loved, she can do anything ), Sisterchick locators (find me the best scone in the world!), and more. Complete with ideas for Sisterchickin' (slang for Sisterchicking; activities for Sisterchicks to do together, as in, "Don't bother us now; we're Sisterchickin'!" Not to be confused with Sisterchicken). New. Deep. Different. Fun! (more…)
---
Author(s): Philip Yancey & Brenda Quinn
Publisher: Zondervan
Price: $1.99 (July 25-27)


The story of the Bible starts with the simple statement, "In the beginning, God created . . ." From that first sentence of Genesis, the story of salvation unfolds in strange and wonderful mingling of the commonplace and the miraculous, the human and the transcendent. But if you were born after the baby boom, chances are the Bible seems more like an item of passing interest than a book of depth and meaning for the twenty-first century. If you're not familiar with the Bible, it can be difficult to put into perspective the puzzle of kings and prophets, giants and seven-headed dragons, shepherd boys and itinerant preachers, Old Testament law and New Testament grace. Meet the Bible introduces you to the full, epic sweep of the Bible — the characters, the places, the times, the stories, and the meanings of this Book of books — and shows you that even the most obscure passage can hold relevance for your life once you understand what to look for. Award-winning writer Philip Yancey and author Brenda Quinn are your guides on this one-year reading tour of the Bible. Each day's reading includes Scripture, contemporary commentary, and questions for contemplation — all designed to offer insight into how the passage fits into the overall story of the Bible, and how it can speak to your life today. (more…)
---
Author(s): Rod Loy 
Publisher: Influence Resources
Price: $1.99

The honeymoon is over. Now what?
Originally written as Facebook posts to his engaged son, After the Honeymoon features ninety devotions that provide insight and wisdom from Rod Loy based on biblical principles and his own twenty-seven year marriage. Whether seeking to start a marriage off on a solid basis or wanting to rekindle and strengthen their marriage, this book provides couples with unique ideas to build a thriving relationship. (more…)
---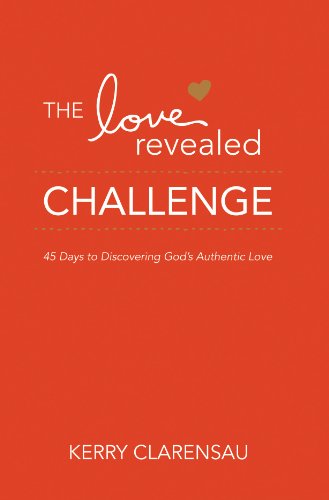 Author(s): Kerry Clarensau
Publisher: Influence Resources
Price: $2.99

As intimate as the study itself, The Love Revealed Challenge: 45 Days to Discovering God's Authentic Love helps you apply the principles of Love Revealed. Each reading offers a "Scripture Point," "Thought Point" and "Challenge Point" for reflection. Take the challenge—individually, with a friend or in a small group—and be transformed by your knowledge, understanding and experience of God's love for you and through you.
---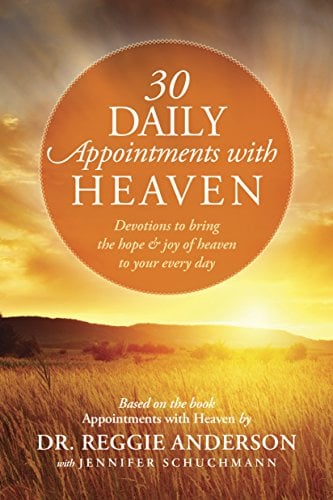 Author(s): Reggie Anderson with Jennifer Schuchmann
Publisher: Tyndale House Publishers
Price: $2.99

When a patient first asked Dr. Reggie Anderson to sit at her bedside as she passed from this life, something miraculous happened. As he held her hand, the veil between this world and the next parted . . . and he received an astonishing glimpse of what awaits us in heaven. Little did he know this was just a foretaste of what was to come— a lifetime of God-given "appointments with heaven." (more…)
---
---
Gospel eBooks is a participant in the Amazon Services LLC Associates Program, an affiliate advertising program designed to provide a means for sites to earn advertising fees by advertising and linking to amazon.com. View our
Privacy Policy
.