---
Join our list
Subscribe to our mailing list and get interesting stuff and updates to your email inbox.
We are unaware of the author's personal faith. However, this book will be of interest to many Christians.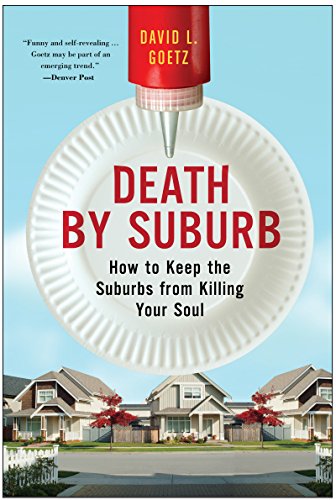 Author(s):
Dave L. Goetz
Publisher:
HarperOne
Price:
$1.99 
 (Ends Oct 1)
A great number of seekers find themselves in the seemingly unreal world of the suburbs. They read spirituality books but find themselves in carpools and coaching soccer, not in monasteries. Dave Goetz, a former pastor, shows that the suburbs are a real world, but a spiritually corrosive one. The land of SUVs and soccer leagues can truly be toxic to the soul. Suburbanites need to understand how the environment affects them and what spiritual disciplines are needed for their faith to survive and thrive. Goetz identifies eight toxins in suburban life, such as hyper-competition and the "transactional" friendship, and suggests eight corresponding disciplines to keep the spiritual life authentic. Goetz weaves sociology studies, his own experiences, current events, the wisdom of the spiritual masters, and a little humor to equip spiritual suburbanites for how to relate to God amidst Starbucks, strip–malls, and perfect lawns.
---
---
Gospel eBooks is a participant in the Amazon Services LLC Associates Program, an affiliate advertising program designed to provide a means for sites to earn advertising fees by advertising and linking to amazon.com. View our
Privacy Policy
.